Spotify is the world's largest streaming platform. It allows free account and premium account for its subscribers.
The subscribers can download 3,333 songs on one device and can use 3 devices for it. But this feature is only for premium subscribers. The Spotify library has over 75 million songs listed in it.
Listening to offline songs on Spotify is one desire of people. But listening to songs offline by downloading them is only available on premium Spotify.
But getting a premium account, you need to pay $9.99 per month. And If you choose a family premium package, it will cost you $14.99 and the student package $4.99. We generally found ways to get something for free, even if it's not.
But if we say, you can download the Spotify songs with your free account. Yes, we stand on our words. We will tell you some best ways to download Spotify songs for free to mp3.
Let us first have a debate on
Spotify free VS Spotify Premium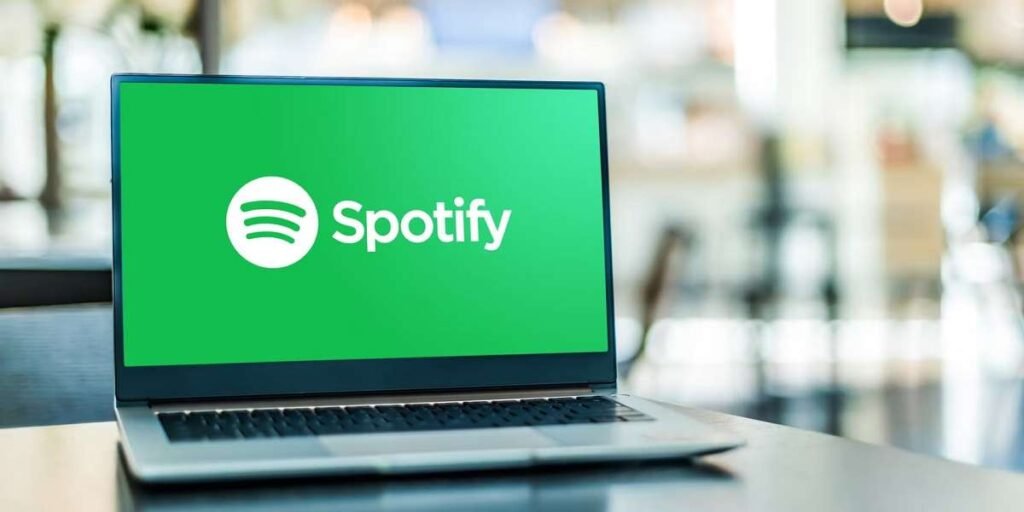 Spotify's free subscribers had to sacrifice some top features. Some limited features available on the free account are below.
The main feature-
Ads are permitted on free accounts.
Only on a mobile device can you shuffle.
It will allow for the streaming of low-quality audio.
Now, Spotify premium features. Some features of Spotify premium are below.
You can download 3,333 songs on a single device.
You get unlimited high-quality streaming of 320 kbps audio.
Enjoy the music without Ads interruptions.
You get unlimited skips on a premium account.
So, we discussed some features of Spotify in a free or premium account. That must have given you a better view of them. But we will now look at how to download Spotify songs for free.
How to download songs on Spotify without a premium on Android?
Listening to music on your phone is more convenient and easy for a person. Many people prefer using their android phones to enjoy Spotify music. When we do work, like cooking, cleaning, and especially traveling, we need to listen to music on our phones.
If you don't have Spotify premium subscription then no worry, here is Spotify mod apk which give you all premium feature pre-enabled. So, download Spotify music with a premium on mobile.
Here are some simple steps that can assist you with this issue.-
Step 1- The first thing you have to do is, uninstall the official Spotify app. (If you have downloaded it before)
Step 2- Now download the crack version of Spotify on your android phone.
Step 3- For downloading this, first, check whether your settings. Whether it's allowing "Unknown source," if it's not, then allow it.
Step 4- Download the premium Mod APK files of Spotify on your mobile.
Step 5- Now Login to your flawless premium Spotify account. And download premium Spotify songs for free.
But you might be wondering, Is the cracked app safe for your phone or not? It might be unsafe; that's why we have found the solution.
Follow the below steps to get the solution
As mentioned above, follow the same steps and download Spotify on PC for free.
First Step: Get the songs from Spotify on your PC.
Second Step: Connect the PC to the Android device with a USB cable.
Third Step: Go to the folder where you saved all the Spotify songs you downloaded.
Fourth Step: On your portable Android device, find the folder where your songs are stored.
Fifth Step: Move the Spotify songs from your computer to your Android device by copying and pasting them.
You can now listen to your favorite songs when you're not online. You don't need a network, and you don't have to pay extra for the premium version.
Seems good, right!
But many people own iPhones. And the features of the iPhone and Android are quite different. So, what steps should iPhone users take to download free music? Let's begin.
Read More: Why Isn't My Spotify Web Player Working-Best Ways To Fix
How To Download Songs On Spotify Without A Premium On iPhone?
We don't have any tools for downloading offline music on Android, but we do have a tool for iPhone. Meet "TweakBox." It has a simple user interface, and it is easy to use. The best thing is that you don't need a PC or jailbreak to use this tool. This tool can help you to get the premium features of enjoying your favorite songs on Spotify. It also works as a Spotify playlist Downloader.
Here is how you can download the playlist of Spotify on iPhone without premium? Some steps to follow are below.
Step 1- Using the Safari browser, navigate the TweakBox Official website on your iPhone.
Step 2- Now you will be getting the installation option; from there, you have to install it. After that, it will pop up a message, now "Allow" that.
Step 3- Now go to settings, and you will see the "profile Download" option at the top. You have to install it from there to unzip it.
Step 4- Open the "TweakBox app". Find the Spotify++ and install it by scrolling in the TweakBox app tab.
Step 5-And that's it, and the premium Spotify app is ready to provide offline songs for free.
Instead of using the third-party tool, you can choose another option. You can download the Spotify playlist from your computer to your iPhone.
Let's see how you can do so?
Follow the steps outlined above to download the Spotify playlist without a premium account on your PC.
Step 1: Connect your iPhone to the computer via a USB cable.
Step 2: On your computer, launch Apple Music or iTunes. Open "files," then from the menu list, select "add to file."
Step 3- Sync your iOS device and upload Spotify songs to iTunes from your local folder.
Now, you're ready to listen to the song's playlist on your iPhone. Anywhere, anytime and without an internet connection.
A question must be clicking in your mind.
Why do Spotify free subscribers can't download offline music?
Digital Rights Management (DRM)- Digital Copyright owners adopt this anti-piracy technology. They use it to restrict their users from using their digital materials. These materials include music, software, movies, etc. It is the same thing that Spotify uses for its users. The users can listen to the songs when they remove the restrictions by using a premium version. But even if you're getting a premium, there is a restriction on downloading the songs.
Final
In this article, you saw the four ways to download Spotify songs offline without premium. We discussed the steps on Android as well as on iPhone. We have told you the 100% genuine ways to give you a better view of this problem. It takes minutes to do these steps; use it and enjoy the offline streaming of your favorite Spotify songs.
Also Read: The Top 10 Best Free Music Download Sites