A wireless printer can get connected to a network without using a hard-wire or cable into that network. A wireless printer also sounds like a Wi-Fi printer. You can place a wireless printer anywhere, which is adequate for you. A wireless printer can connect to smartphones, computers, and tablets by allowing Wi-Fi. A Wi-Fi printer is the easiest manner to mobile print from a smartphone or tablet.
Here we go to demonstrate to you the cheap printer that works with iPhones:
Price:$199.99
Canon PIXMA TR4520 is an all-in-one inkjet printer with outlined wireless supporting amazon Alexa voice support. It works with wireless, mobile, and Airprint and with Alexa. Its Extraordinary feature of Auto-Duplex makes it easily usable. Correspondingly, it can connect with a USB, a cord, and wi-fi.
Features:
Product dimension- 17.2×11.7×7.5 inches(43.7×29.7×19.1cm).
Sheet inches- 4 inch×6 (10.2).
Friendly devices- smartphones, PC, laptops.
Print media- glossy photo paper.
Price:$799.99
Epson EcoTank photo ET-8550 wireless printer has a broad format color photo, everyday documents, and graphics. It has Six colors Claria ET premium ink system, which gives vibrant colors and sharp text for your masterful project. It can print borderless 13″×19″ photos to customized CDs and DVDs. You can even print on card stock and connect the USB technology and special features with a wireless system. Epson EcoTank's special features are-
Affordable in-house photo printing gives featured photo creative projects and graphics.
It can print up to 2 years with each incorporation and replacement of the ink bottle set.
It saves 80 percent on ink with low-cost replacement.
Other media up to 1.3mm thick.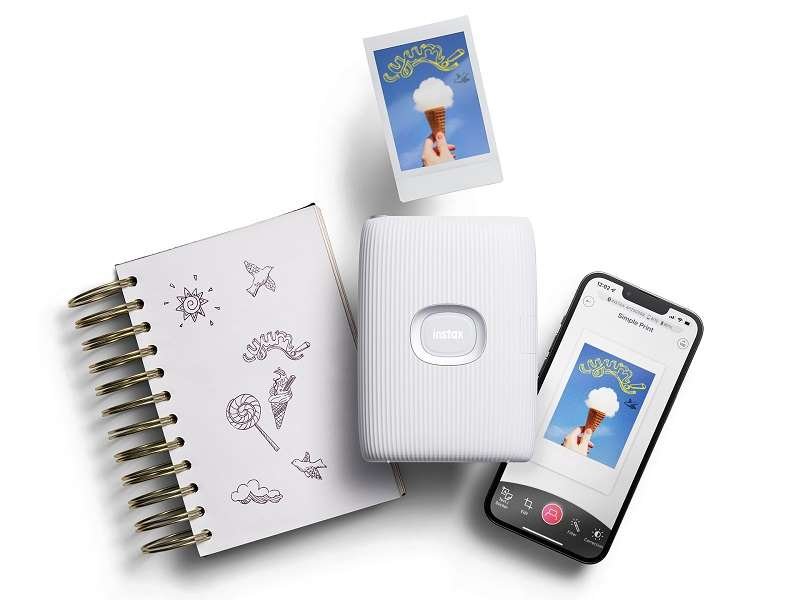 Price:$89.95
If you are searching for a Bluetooth printer for iPhone under $100, the Fujifilm Instax mini is the best. Connect your iPhone or iPad over Bluetooth to Fujifilm Instax and take an output credit card-sized 2×3 inch photo. You can add filters and frames to a unique picture before printing. The pic will take 12 seconds to print and 90 seconds to evolve. It is a Bluetooth printer for iPhone without wi-fi. An easily printed image can be taken with your Fujifilm X series digital camera with the Instax mini link.
Features:
Print technology – Internal OLED array
Sheet size – 800×600 points
Connector type – Bluetooth
Read More: The 7 Best Ultrawide Monitors To Buy Now
Price:$159.99
Canon PIXMA MG3620 is acceptable for wireless printing in many ways. iPhone, iPad, iPod, and Android devices using Mopria print services can connect with it. Thanks to the wireless procedure that prints and scans from anywhere in the house. This is a cheap printer that works with iPhone.
Features :
Hybrid ink system combines ink for vivid color and black pigment ink for sharp text.
Wireless PictBridge sends photos directly from your wireless PictBridge compatible camera to the printer.
Print and scan wirelessly right from your window RT device.
Price:$129.99
HP Envy 5540 is the best AirPrint printer for under $100. It can print both black and white prints and color prints. It has a capacity of 125 pages per tray and 15 sheets of photo tray. Additionally, connect your iPhone and tablet directly to your printer with an Auto-document feeder. Borderless photos are printed right to the edge of the paper to get beautiful photo prints with no trimming.
Other features:
Printing technology- Inkjet.
Compatible devices- smartphones, PC, laptops.
Sheet size- 4 inch×6 inches, 5 inch×7 inches, 8 inch×10 inches.
Connectivity technology- USB, wi-fi.
Price:$129.99
If you want the cheapest AirPrint printer, this is ideal for you. It works with Google Drive and iCloud, which supports mobile operation through smart apps. Special features with HP Instant ink Eligible, touchscreen, Auto-Duplex, optional HP High-yield cartridges, and cloud print enabled.
Features:
Easy to manage tasks on the device using the touchscreen.
Connectivity technology- Bluetooth, wi-fi, cloud printing.
Sheet size- 3 × 5 to 8.5 × 14, letter, legal, envelope.
Compatible devices- smartphone, laptop, PC.
Price:$74.99
It's another best wireless printer under $100.
Its iOS app makes it easy to print out pictures from your iPhone. It is the best printer for iPhone 12 and iPhone running iOS 8.0. It makes your photo unique with filtering, cropping, card templates, videos, stickers, and many more. Another feature is connecting with USB, Google cloud print, Bluetooth, and NFC.
Features:
Printing technology: Dye sublimation.
Print media: paper (plain), high-resolution paper.
iPhone compatibility: iOS 8.0 and later.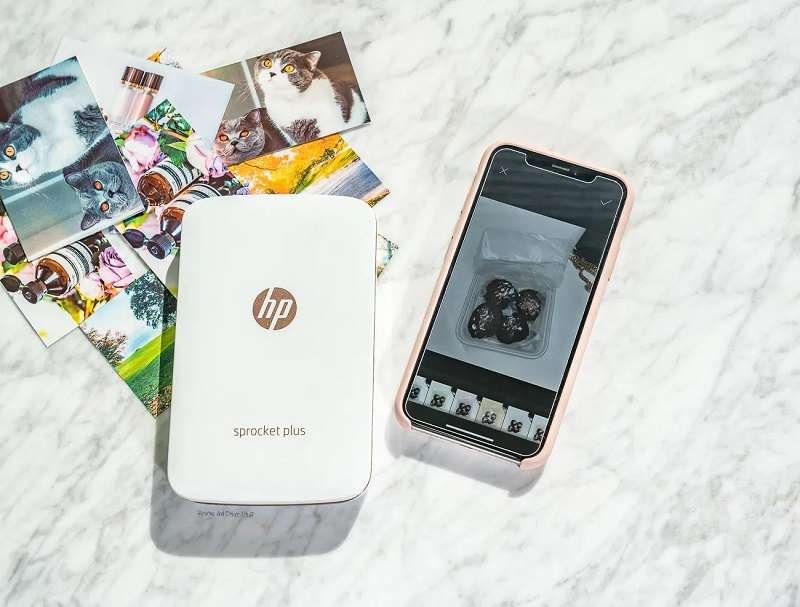 Price:$149.99
Want to make your printer transportable? Then HP sprocket plus is the best choice. The pocket-sized printer with the beautiful print quality and also prints from video. Firstly, it's compatible with iPhone 5 and above all. It has mounting hardware featured with cable, setup card, HP sprocket photo printer, and regulatory sheet.
Features:
Paper type: HP sprocket plus photo paper or HP ZINK S2 photo paper.
Print size: 5.8 × 8.6cm.
Printing technology: photo printer.
Conclusion
This article shows the best printers with reasonable prices that can work with your iPhone. All of them are best with their features. However, some of them are compatible with both iPhone and Android. We haven't serialized them based on ranking. The Wireless printer is easy to use and matches our needs in these fast hours. Hopefully, you have recognized the choice that gave you complete satisfaction.
Also Read: The 5 Best Razer Keyboards of 2022 to Buy