House of the Dragon is based on the fictional historical novel Fire & Blood by George R.R. Martin, which describes the ascent of House Targaryen to become the reigning dynasty of Westeros. Specifically, House of the Dragon is based on the final third or so of the novel, which describes a terrible civil war known as the Dance of the Dragons, in which Targaryen battled Targaryen and dragons fought in the sky. In contrast to the very linear chronology of Game of Thrones, this new prequel series will contain time leaps. Before the dust settles, House of the Dragon will begin about 200 years before the first series and cover many decades.
House Of The Dragon Release Date
The House of the Dragon premiere is on August 21 on both HBO and HBO Max. This is the most wonderful piece of news of all. We will return to King's Landing, Storm's End, Dragonstone, and all the other classic Game of Thrones places, albeit many of them will have a changed appearance. Because the events of House of Dragon take place around two centuries before the events of the original series, the world of Westeros depicted in this book will be both familiar and completely original.

After the first episode's broadcast on August 21, fresh episodes of House of the Dragon will run every Sunday at 9:00 p.m. ET on HBO and HBO Max. The first season is comprised of a total of ten episodes. As a result, according to the current plans, the season's conclusion will air on October 23. HBO is keeping a lot of the details of the next episodes a secret; however, we do know the run times of the following episodes:
House of The Dragon Total Episodes
Episode 1: one hour and six minutes
Episode 2: 54 minutes
Episode 3: 58 minutes
Episode 4: one hour and three minutes
House Of The Dragon Cast And Story
House of the Dragon, like Game of Thrones, will have a vast ensemble cast. In contrast to the previous series, almost every character will be compromised. You don't expect any heroes like Arya or Jon Snow to emerge from this sophisticated political maze. True to its title, House of the Dragon will also contain many Targaryens.

Due to the several time jumps in House of the Dragon, we will witness younger and older versions of a few people. Milly Alcock (Rhaenyra as a child), Emma D'Arcy (Rhaenyra Targaryen), Olivia Cooke (Alicent Hightower), Matt Smith (Daemon Targaryen), Emily Carey (young Alicent), Paddy Considine (Viserys Targaryen), Rhys Ifans (Otto Hightower), Steve Toussaint (Corlys Velaryon), Eve Best (Rha (Maria).

Additional cast members consist of Bethany Antonia (Baela Targaryen), Phoebe Campbell (Rhaena Targaryen), Harry Collett (Jacaerys Velaryon), Ryan Corr (Harwin 'Breakbones' Strong), Tom Glynn-Carney (Aegon Targaryen), Jefferson Hall (Tyland Lannister and his twin brother Jason Lannister), David Horovitch (Grand Maester Mellos), Will (Laena Velaryon).

George R.R. Martin and Ryan Condal jointly authored House of the Dragon. Miguel Sapochnik, a prominent Game of Thrones filmmaker, acts as co-showrunner with Condal. The composer of Game of Thrones and Westworld, Ramin Djawadi, will return to music in House of the Dragon.
House Of The Dragon Trailer
Since House of the Dragon was initially revealed in 2020, there have been many teasers. The most comprehensive was shown at San Diego Comic-Con in late July 2022. Also, you may see this clip up top to take in the sights and sounds of King's Landing, dragons like Caraxes and Syrax, and clues of upcoming fights.

Thankfully, we won't have to deal with these clues for very long. House of the Dragon comes on HBO and HBO Max on August 21.
Read More: When Does Mandalorian Season 3 Come Out: Release Date, Trailer
House Of The Dragon: The Story
Adapting portions of George R. R. Martin's novel Fire & Blood, the original logline for House of the Dragon was that it would chronicle the beginning of the end for House Targaryen. The program won't go as far back as Aegon's Conquest, which occurred about 300 years before the events of Game of Thrones. Instead, it will focus on the events leading up to and after the Targaryen Civil War, known as The Dance of the Dragons, and the war itself.

Although rivalries and the seeds of civil war were sown during Viserys' reign, things take a greater turn after his death, when Rhaenyra, Viserys' chosen heir, has her claim challenged by Viserys' son Aegon II, his child with Alicent Hightower whom he had not made his heir, much to the surprise (and anger) of many.

House of the Dragon's first season will focus mainly on the split that develops between childhood friends Rhaenyra and Alicent. Combined with Matt Smith's Daemon's ambitions, this clash sets Westeros on the road to all-out civil war, the repercussions of which are still felt decades later when Game of Thrones begins.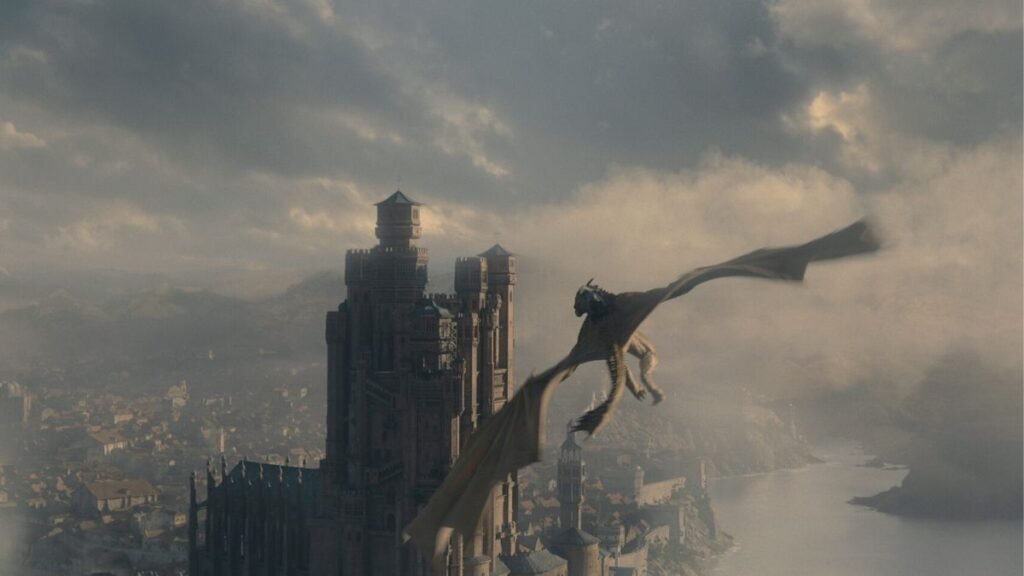 Where To Watch House Of The Dragon
"House of the Dragon" is available only on HBO and HBO Max. The first episode will be available on August 21 at 9 p.m. ET/6 p.m. PT.

HBO Max subscriptions begin at $10 per month, or $100 per year, for ad-supported streaming. You can also purchase an ad-free HBO Max subscription for $15 per month or $150 per year. HBO Max's ad-supported tier is included in your Cricket Wireless plan at no extra cost. For more information visit here.