Call your international relatives by paying for its separate package. Why pay for paid packages when you can even get them for free. A big thanks to these best free international calling apps that allow you to call or message overseas for free.
You are buying a prepaid internet plan for your mobile or PC. What if the internet connection is enough to make an international call. Yes, here you know about some apps that only need internet access to make a call. Looks good, right!
To show you the best apps to make an international call, we have compiled a list of thirteen apps to solve this. Let's start with the first and most common one.
WhatsApp
WhatsApp is a calling/chatting app that allows you to message or call anywhere at any time. It is among the best free international calling app. Along with messaging and calling, WhatsApp features are videos sending, voice messages, and photos. It can hold up to 256 people in a group at a time. It's a VoIP calling app that uses internet access to call.
WhatsApp offers free unlimited international calls to WhatsApp users. You and the person you've called should be using this app to talk for free with the national or international one.
Get WhatsApp on Your iOS Device Now
Get WhatsApp on Your Android Device Now
FaceTime
See how to make a free international call on your iPhone? Then FaceTime is the simplest and easiest way to call internationally. But the person you're calling must be an Apple user too.
The best thing about FaceTime is that it is a free international calling app for iPhones. But the free one strictly works on Apple products which are iPhones,iPad or MacBook, and more. FaceTime has many features like Animoji or stickers effects, Calls with your number or Apple ID, and more. You can do audio-video calls and host up to 32 Apple users.
Get FaceTime on Your iOS Device Now
Get FaceTime on Your Android Device
Skype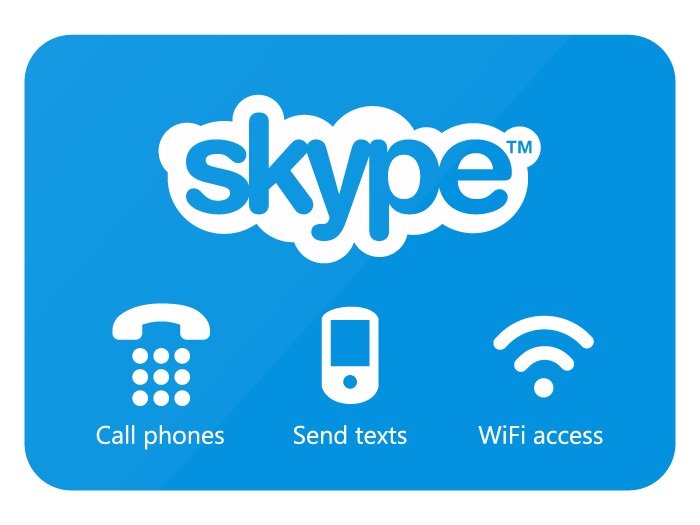 What if you or the person isn't an Apple user? Another popular international calling app is "Skype." Since 2003, Skype offering communication services on both computers and mobile. Skype has features like HD video calls, screen sharing, messaging, and more. It offers international calling from Skype to phone with a subscription of $3.
Skype also connects with Alexa and allows up to 50 people to have a group call at a time.
Get Skype on Your iOS Device Now
Get Skype on Your Android Device
Viber
Viber is an application launched by Rakuten (Ebates) which offers free messaging and calling. It helps in an instant, reliable and secure calling with various features. The features it provides are Photo/video sending, GIFs or sticker creating, voice messages, and more. You can edit your message to disappear after setup time. After watching the free world, we got excited. But as with the other apps, Viber only provides free calls to Viber users.
If you or the person you want to connect with isn't using Viber, you can check "ViberOut." Unfortunately, it's a paid app where you can choose a $5.99/month package to avail of international calls to the non-Viber user.
Get Viber on Your iOS Device Now
Get Viber on Your Android Device
PopTox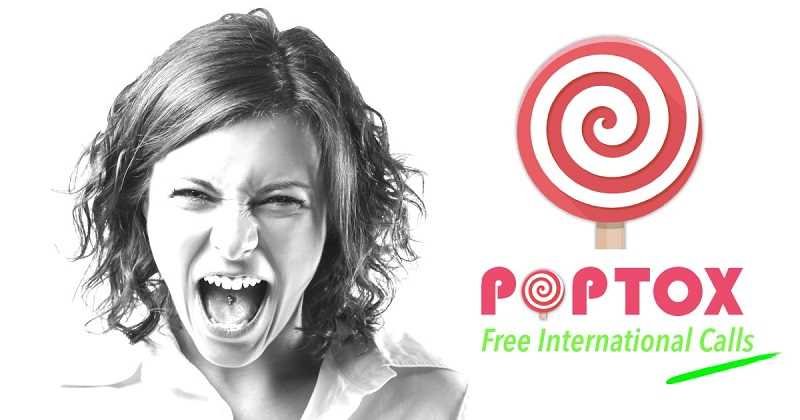 PopTox is the best among free international calling platforms. The one aim of PopTox is to provide an easy and simple calling option. In this, neither you have to download the app nor have to sign up. You must visit the website, type the number, select the country, and call.
While looking for something quick, convenient, and affordable, PopTox could be the best option. It is compatible with both computers and mobile.
Visit PopTox Website to make call Now
Facebook Messenger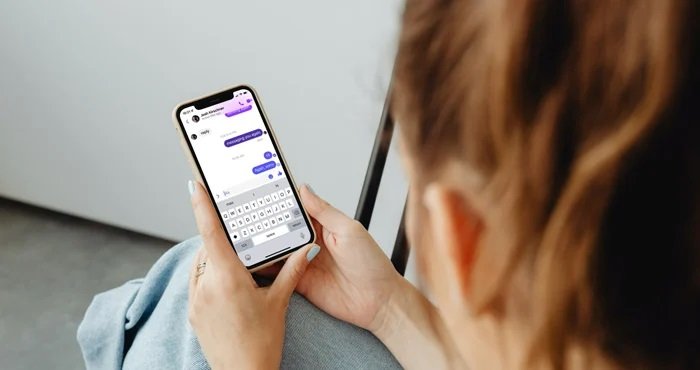 Everyone here must be familiar with Facebook Messenger, which was developed to connect with users. This free unlimited international calling app allows you to video or audio call anywhere.
Apart from these similar features, it also offers image/video sending, stickers, GIFs, and many more. Same as the other apps, it also needs internet connectivity to access calls.
Get Facebook Messenger on Your iOS Device Now
Get Facebook Messenger on Your Android Device
VoIP Stunt
VoIP Stunt allows you to call landlines or mobile phones anywhere in the world. On the other side, it also offers text service and a free or paid plan(whichever you choose). "We suggest you use this cautiously" because some terms and conditions of companies don't give satisfaction. After plenty of calls, the company can charge whenever they see you fit.
But a bonus thing is that they charge very low on international calls. Though, it's the cheapest internationally calling app. It's a great app to connect at a low rate, but can be hard to use.
VoIP Stunt Not available on iOS Device
Get VoIP Stunt on Your Android Device
Read More: Top 12 Best Mobile Web Browser: Android And iOS in 2022
LINE
LINE is a messaging/calling platform that connects locals to international people. Its free package only works when both persons are LINE users. You can find the LINE app in both the Apple Store and Play store. Like other apps, it has stickers, video/photo sending, location info, and more. LINE also allows voice messaging and live chats.
It doesn't look professional. However, its records prove that it's capable at the international level. While switching to paid calling, it is the cheapest foreign calling app.
Get LINE on Your iOS Device Now
Get LINE on Your Android Device
TextNow
While talking about affordable international calling apps, adding TextNow was compulsory. It provides a phone number to message or call freely. You can use this app for free for texting or calling people in Canada and USA.
TextNow features are the best to offer customizable tones, caller-id identifications, and many more. After purchasing a paid plan, you can call even without Wi-Fi connectivity.
Get TextNow on Your iOS Device Now
Get TextNow on Your Android Device
Google Duo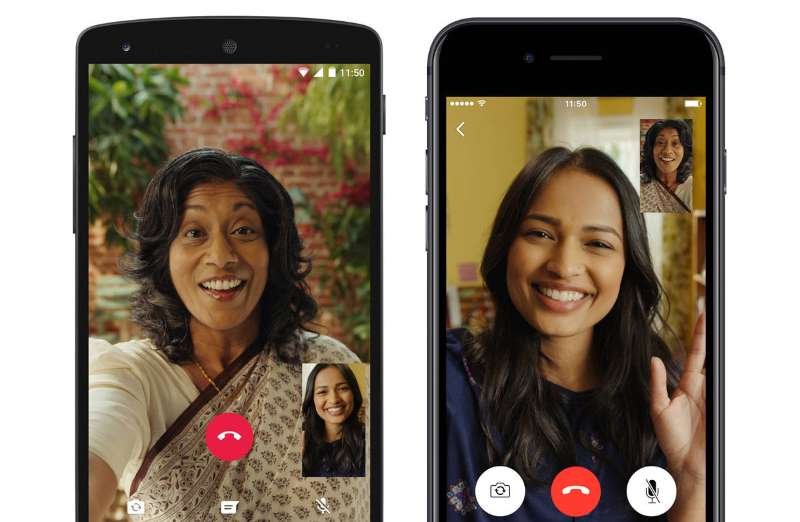 Who doesn't know Google? Google Duo is yet another best app to connect with your loved ones. It provides a similar experience to messaging and voice/video calls on other apps.
It charges pretty low fees because it takes different prices in different countries. You can check out the list by clicking here and finding your country's pay rate. But, Google has separate apps for various use. Like Google chat for text , Google voice for phone calls, Google meet for group meetings, and more.
Get Google Duo on Your iOS Device Now
Get Google Duo on Your Android Device
Libon
Libon is the best and most reliable app for international calls without the internet. Yes! You read it right. You don't need an internet service to call internationally on this app. It offers calls to landline or mobile phones at low rates per second.
The best feature of Libon is that it not only allows you to top up your minutes, but you can also pay to your family's SIM card. There is no end to the minutes you buy. You can even go with an unlimited plan in the future.
Get Libon on Your iOS Device Now
Get Libon on Your Android Device
IMO
IMO is a secure and free international calling app that allows you to call even with a slow internet connection. It ensures an encryption system that provides extra security to your data.
With these free apps, you can send PDFs, music, video, photos, and other files. It allows users to dial six encrypted international calls with IMO.
Get IMO on Your iOS Device Now
Get IMO on Your Android Device
Conclusion
Having these apps can give you a simple international calling process. Some of the above apps need to sign-up or pay to enjoy their features, while some are easy to use. Eventually, we have gathered the 13 best apps for international calls for free. Whether you're an Android user or an iPhone user, this article will provide the best app for you.
No worries, all the above-listed apps allow you to make international calls and chat from India
Also Read: Top 10 free VPN Apps For Android, iPhone, And Windows