Want to become an Android master to ensure the effective running of your device? From increasing internet speed and storage space to file management, this guide will help you with tips for effective Android performance.
You can learn several potential ways to manage files, fix Wi-Fi, and speed up your phone and other Android devices.
Ways to Manage Files on Android
Android devices are capable of storing any sort of important files such as podcasts, presentations, or PDFs. But, carrying an awful lot of data can affect device functioning by taking up more space.
Here is what you can do to tap into your file managing powers.
External Storage Device
One of the best methods for file management is to connect your Android phone with external storage devices such as USB memory sticks. But, ensure that a phone has compatibility with USB-OTG (On-The-Go).
If it does, all you require is a USB-A to USB-C adapter to plug external drives into your device. Once you do that, you'll get a notification for connection establishment.
Android File Transfer
Do you know that your Android phone can work like an external hard drive? You can transfer files between your phone and computers by plugging your phone into other devices. There is another option to move files wirelessly. For this, you can use a cloud storage service such as OneDrive, Google Drive, or Dropbox.
Ways to Boost Internet Speed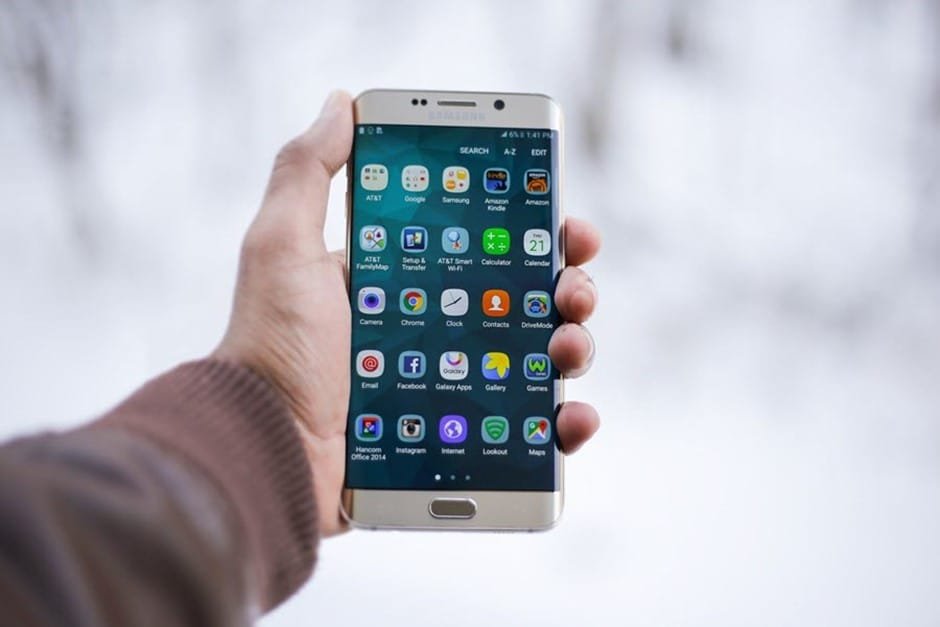 It's quite frustrating to deal with sluggish internet speed. The following are some crucial tips and tricks to increase your Android internet speed.
Clear Cache
Clearing cache not only increases storage space but also gives a boost to slow Android device internet. So, regularly clear your cache. You can delete all cached data at once by navigating to Settings and then clicking Storage.
Close Inactive Apps
You might not realize it, but unused apps running in the background also consume mobile data and reduce internet speed. Hence, properly close the apps you're not currently using.
Use Wi-Fi
Compared to mobile data, Wi-Fi gives faster internet speed. If you're still dealing with slow Wi-Fi or the wi-fi not turning on, fix wireless connectivity issues by simply restarting your device and router. Another way is to ensure that your Android device is within a reasonable range of the router.
Manage Data
Fluctuating data speed is a major problem during traveling. To resolve this issue, use the best data management apps that monitor your device's data usage. It includes Opera Max, My Data Manager, Data Savings App, and Internet Speed Meter Lite.
Turn Off Auto-Update
While Android apps update takes place quietly in the background, it drains your internet speed. The best solution is to turn off auto-update for apps and do it manually whenever required.
Ways to Claim More Storage
It is easy to free up storage space on an Android device. But before exploring the methods to do so, it is important to find out what's taking up storage space on your device. To figure out this, simply go to Apps Menu in Settings and access the list of installed apps along with their storage space.
Here's how to increase storage on Android.
Delete Unnecessary Apps
Once you get the list of installed applications, uninstall all apps that you no longer require. Just after the uninstallation, you'll notice a marked difference in available storage. You can also access a list of downloaded games from Google Play. Sometimes, it happens that users delete games from the home screen. But, at that time, they delete just the shortcut icon.
Enable Auto-Delete
Not just programs and applications but text messages also consume some storage space. So, it is vital to delete the old one. For this, set the auto-delete option. This will automatically delete old messages once your device surpasses a threshold of 200 messages.
Set Up Cloud Storage
Using a cloud storage service not only increases device space but also backs up your files and other data safely. Even saved data can be accessed easily from any device you're logged in to your Google account.
Delete Downloads
Do you know that frequently downloading a bulk of files can bloat your download folder and slow down the device? To prevent this situation, it's necessary to delete unwanted data from the Downloads folder.
Clear Device Cache
Clearing the Android cache is one of the simplest methods to improve overall performance. It removes temporary cookie files, which consume a lot of space. Make sure to repeat the process every few days.
The Conclusion
So, here is what you need to know about improving file management, internet speed, and storage space. By implementing these tips, you can enhance the overall performance of your Android device. So, get started with them today.
Also Read: How to Speed Up a Video on iPhone?