The use of technology in the classroom is necessary for blended learning, the flipped classroom, remote teaching and learning, and pedagogical differentiation. Teachers may devote more time to other tasks since it is so simple for students to get course materials. The ability of whiteboard apps for iPad, to function as a digital whiteboard is only one of the many advantages they provide in this situation. The iPad's display may be used to educate a class of kids in person or to engage in a digital conversation with other participants in a school-to-school program elsewhere.
Top 10 Best Digital Whiteboard Apps for iPad
The production of digital goods and creative problem-solving are made easier with the help of the very reliable and feature-rich platform known as InVision. This free whiteboard app for iPad provides features for information sharing, collaboration, and presentation mirroring across several devices in addition to digital whiteboarding.
You may add text, files, and custom shapes at any time. Included are all of the Photoshop and Sketch files. There are many different methods to present an argument when you use the best whiteboard app for your iPad. The software is compatible with several popular programs, including Slack, Adobe Photoshop, Adobe Sketch, and Microsoft Team.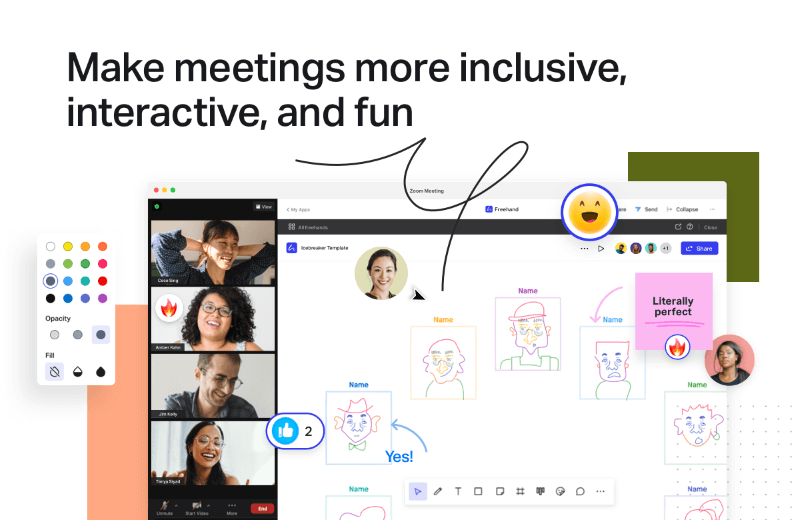 Miro is a flexible tool that can be used for anything from short brainstorming to the creation of professional whiteboarding, brainstorming, and presentations, thanks to its infinite canvas, powerful drawing tools, and seamless connection with third-party best whiteboard apps for iPad through the Miro Marketplace. In the app, you may utilize the built-in chat tools to hold talks in real-time or more slowly. Team members can be recruited by email or Slack.
High-tech interactive whiteboard apps for iPad and a whiteboard app for mac with many helpful features, the IPEVO Annotator. In addition to offering practical editing capabilities, including drawing, pen, shape, and stamp tools, it enables simultaneous collaboration between two users. The application excels when used to present documents and annotate them in real-time, despite the absence of a test entry being bothersome when using a mouse.
Long-term time and energy savings are provided by this technique, which promotes cooperation throughout the creative process. Furthermore, there is no fee associated with this whiteboard app for iPad.
The powerful whiteboard solution Explain Everything may be used both online and offline. Given its claimed internal use at Apple, one would wonder why M1 Macs are not maintained. Your ideas may be created, presented, and animated; you can collaborate with others in real-time or asynchronously from almost any device, and sessions can be recorded and shared as movies. This digital whiteboard is very useful for both iOS and Microsoft.
As a shared whiteboard for the Apple iPhone, Inko is a terrific tool for brainstorming, creative projects, or adding an interactive element to an online conference. This apple whiteboard app is best Private collaboration with up to seven additional users through the Internet or a LAN is allowed for an extra fee. Utilizing Metal enhances the designs' speed and quality while introducing a virtual pointer to help explain abstract ideas.
GoodNotes, probably the best Microsoft whiteboard, is a powerful note-taking tool that goes beyond a simple whiteboard by enabling users to collaborate on notes and documents in real time. Additionally, it recognizes handwriting, allowing you to search through Apple Pencil-created notes on your mobile device just as you would any other text. A complete project workbook and compatibility solution, GoodNotes includes various features, including folder-based file organization, PDF and PowerPoint annotation tools, and more.
A simple and cost-free method for recording and sharing whiteboard demos is ShowMe. It is a quality Apple whiteboard and Microsoft whiteboard. It offers a simple whiteboard that may be used with a Zoom conference or a FaceTime discussion for a nominal price while lacking the strength of the applications above. You may upload additional materials and share them with other members of your private study groups if you subscribe to ShowMe Premium (which costs $79.99).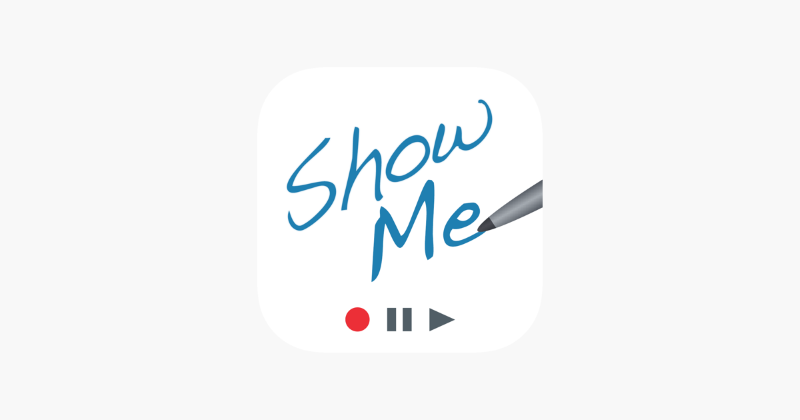 Confluence, the best whiteboard app for iPad, is an online tool for collaborative documents and knowledge management. As a result, it acts as a reliable authority for growing companies. By ensuring that all team members have access to the same meeting minutes, strategy papers, and IT documentation, Confluence enables effective and quick reactions to change. Confluence may be customized to meet your unique requirements with the aid of the many add-ons offered in our Marketplace and is completely interoperable with the other Atlassian products, including Jira Software and Trello.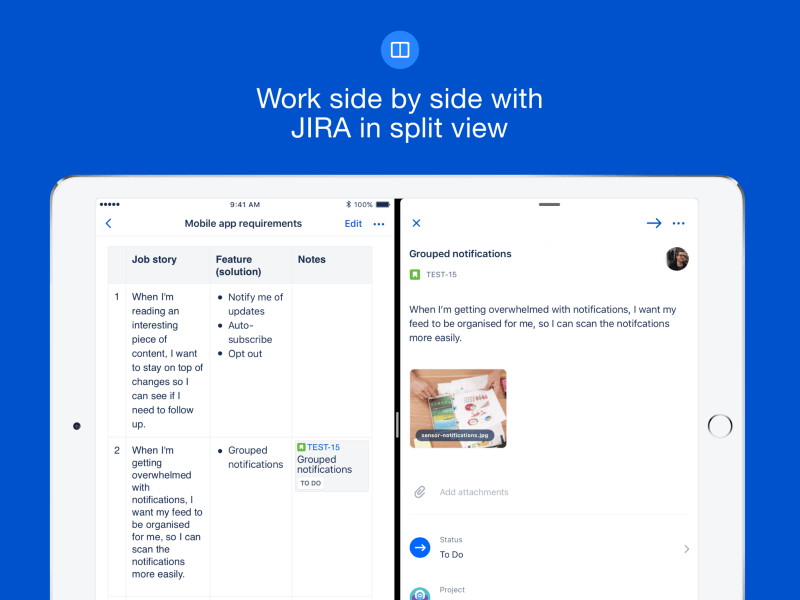 People may collaborate on projects and exchange ideas in Bluescape. You can simplify your workflow by keeping all of your projects, information, changes, and ideas in one convenient online location. This digital whiteboard works fine with both apple and Microsoft. Your team may meet and make decisions more quickly by using the integrated audio and video calling capabilities of Bluescape. On a platform trusted by top governments and studios worldwide, better project management can be accomplished with less time spent in meetings.
Jot is a fantastic Digital whiteboard software for rapid brainstorming sessions and in-the-moment idea sharing. You may rapidly take notes on your iPad, draw a wireframe, or jot down some ideas. You may either snap a photo and submit it or give your opinions through email. Instant online meetings are possible with Live Sharing.
Conclusion
The following 10 digital whiteboard apps may assist you in implementing a hybrid or flipped classroom, or they can provide your students more one-on-one time with you, each other, and the subject matter at hand
Also Read: The Best Free Video Editing Software For Your PC And Mac In 2022