In recent years, we can see that Samsung is approaching one of the leading android device brands with its latest updates. It came up with many affordable phones as well as high-end foldable phones and tablets. The brand puts emphasis on developing new features and taking their device's security to next level, to provide their customer with the best available smartphones in the market. Samsung has levelled up its phone's security with the android July 2022 update.
Samsung's newest security update
The latest security update mainly includes several security fixes. July 2022 update Samsung has updated Android Security Bulletins, with 3 "Critical" fixes and 20 "High" severity ones. It also fixed a few problems which were occurring specifically in Galaxy devices. The July patch hasn't included any notable updates other than these bug fixes and a few security issues. The users faced a few problems after the June patch but there is no such July Samsung 2022 update problems.
Galaxy Z foldable series
One of the most unique series of phones that Samsung has ever created is Galaxy Z Fold and Galaxy Z Flip. Samsung Galaxy Z Fold and Flip have become quite famous among buyers, that's why the company often updates them. The first model got updated this month on 6 July was the Galaxy Z Flip 3 followed by Galaxy Z Fold 3 on 7 July. On July 11 Galaxy Z Flip 5G witnessed the same update. The next one which got patched on 18 July was Galaxy Z Fold 2 5G.
Galaxy Z Fold 3 – F926U1UES1DVEG, first released in the US
Galaxy Z Flip 3 – F711U1TBS2DVEG, first released in the US again.
Galaxy Z Flip 5G – F707BXXU6GVF7, first released in Australia.
Galaxy Z Fold 2 5G – F916USQS2HVF3
Know about the Galaxy S series updates
We all are aware of the popularity of the Galaxy S Series, Samsung always makes it a primary point to update various features of its flagship series. Galaxy S phones are updated on a monthly basis and the security updates are added instantly. The Exynos and Snapdragon versions have some more features involved. The recent Galaxy S series mobiles got the July 2022 update Samsung in the first sequence. The pattern is like this – on July 7, they updated the Galaxy S20 FE including its 5g version; then the S20, S20+ and the Ultra variants received the Android 12 July 2022 update and the Galaxy S10 Lite got patched on 13 July.
Galaxy S22, S22+, S22 Ultra – S90xBXXU2AVF5, these models were first released in Asia and Europe.
Galaxy S20 FE – G780GXXS3CVF3, first released in Malaysia.
Galaxy S21, S21+ and S21 Ultra – G99xBXXS5CVFB were first released in Germany.
Galaxy S10 Lite – G770FXXS6GVG1 was first released in Germany.
Galaxy S20 FE 5G – G781BXXS4FVF3 was first released in Spain.
About the Galaxy Note series update
The Galaxy Note series consisted of stylus-equipped Android phones. The success of the Galaxy S22 Ultra might have been the reason for the end of the Note Series. But for those who haven't changed their phones yet, the update is still being done regularly. The foremost device from this series to get the July update was the Galaxy Note 20 5G and the standard ones got updated after a day or two. The Note 10 series and 10 Lite still get updated actively.
Galaxy Note 20 / Note 20 Ultra N98×UTUES2FVED, first released in the US
Galaxy Note 20 5G – N981BXXS4FVG, first released in Portugal
Galaxy Note 10 / 10+ / 10+ 56 N97×FXXS8HVG1, first released in Argentina
Galaxy Note 10 Lite – N770FXXS8GVF4, first released in France
Galaxy Tab series and Galaxy A series budget phones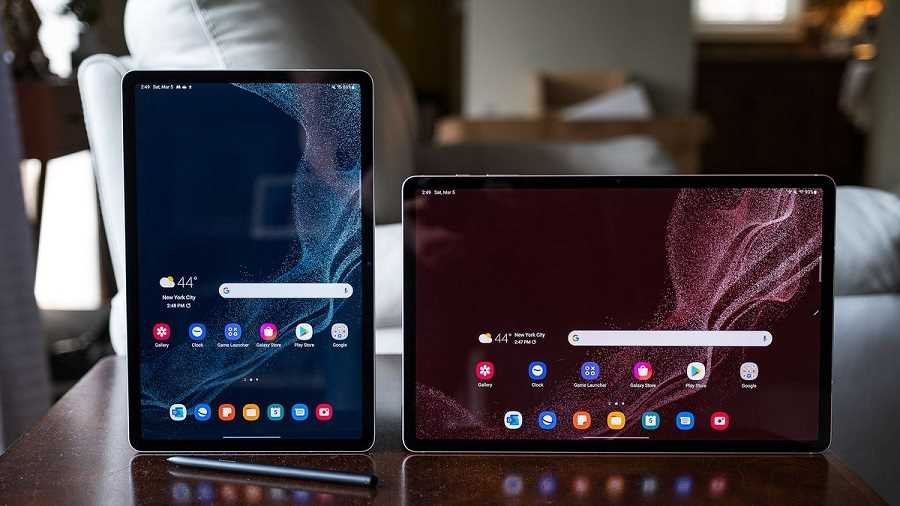 Besides releasing the best quality smartphones in the market, Samsung has also emerged as one of the best Android Tab makers. The tablets don't get active updates but this month 2019 Galaxy Tab Active Pro got its latest security update.
2019 Galaxy Tab Active Pro T540XXS3CVF3, released first in Mexico.
Apart from the luxurious foldable, tablets, Samsung is also famous for making the finest affordable phones. These include Galaxy A series, Galaxy M series and lastly the Galaxy F series. Galaxy A32 got its update on July 1. The next one to bag the latest security update was Galaxy A53 and Galaxy F62. The Galaxy A52 and A52s 5G got their security update on July 15 in Europe first. The other devices that got their update in July 2022 are mentioned below.
Galaxy A53 – A536NKSU2AVFA was first released in Korea
Galaxy A52 5G – A526BXXU1CVG2 was first released in Europe
Galaxy A52s 5G – A528BXXS1CVG2 first released in Europe
Galaxy A42 5G – A426U1UES4BVF1 was first released in the US
Galaxy A33 5G – A336EDXUZAVG2 first released in India
Galaxy A32 – A325NKSU1BVF2 was first released in Korea
Galaxy A23 – A235FXXU1AVF3 was first released in Germany
Galaxy A13 – A135U1UES2AVG1 first released in the US
Galaxy F62 – E625FDDU2BVG7 first released in India
The devices are most likely to be updated automatically but if not then the users are requested to do it manually from Settings > Software Update > Download and Install.
Also Read: iPhone 14 Pro Max Release Date, Specs And Other Details