Choosing the best drawing apps for iPad with apple pencil is a personal decision as each app lets you draw lines with a slightly different feel. Each of these apps has the potential to become the everyday drawing app of choice on your iPad.
Read below to know some free drawing apps for iPad with apple pencil 2022. Come on!
With Apple Pencil, you can write, draw, and take notes. Click on the pencil icon at the bottom to open the toolbar. From here, you can switch to a pen or highlighter and choose any colour. Click on the lasso tool icon to make a section.
The best reason to use Apple Notes as your quick note-taking app on iPad is its deep iOS integration. Tap the lock screen with your Apple Pencil and you'll instantly open the Notes app with either a blank note or the last note you accessed (you can specify this in settings).
Paper
Paper was one of the first drawing apps for the iPad and is still one of the best free options out there. If you just want to draw or need a blank page for brainstorming, download Paper. You'll have access to a plethora of brushes from pencil to highlighter – even a fountain pen tip appears.
If you choose Paper Pro, you'll have access to diagramming tools that transform your drawings into perfect lines and shapes.
Linea Sketch sits somewhere between Paper and more professional drawing apps like procreate iPad. The app gives you the ease of drawing whatever you want. Many custom tools are available such as unlimited layers, transforms, auto rulers, and grids.
Unlike Notification, you won't find an endlessly scrolling page here. However, you can create multiple canvases and organize them into projects.
The grid allows you to take notes, draw, and create a user interface. Linea Sketch comes in a minimalistic design. The tools are located in two panels on either side of the screen, allowing you to ignore features you don't need.
GoodNotes 5 is the modernized version of the original universal note-taking app for iPad. The first app was simple. It recreated the physical writing environment on the iPad. However, it had limited functionality. Notes and Notability, for example, did not provide infinite vertical scrolling.
GoodNotes 5 fixes these inconveniences. Continuous vertical scrolling makes taking notes much easier. Now you can nest as many folders as you want and organize them. In addition, handwriting recognition works even if your handwriting is far from calligraphic.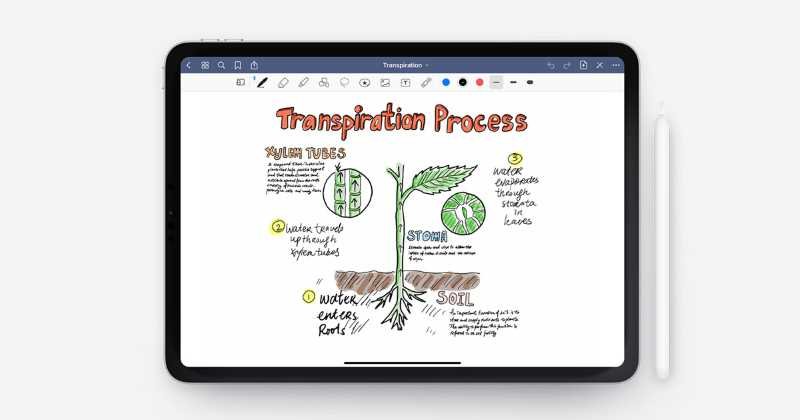 Pixelmator is a simple image editor. You can also use Pixelmator for quick photo editing. It sits somewhere between Snapseed and Photoshop.
You can create a blank canvas, add and place photos, create shapes, add text, and more. Everyone lives on their own independent layer.
Apple Pencil adds an extra layer of creativity. Using the selection tool, you can precisely select the parts of the images that you want to edit. You can also write on top of the image by hand, or draw any shape you want. Pixelmator comes with a variety of brushes, from calligraphy to crayons.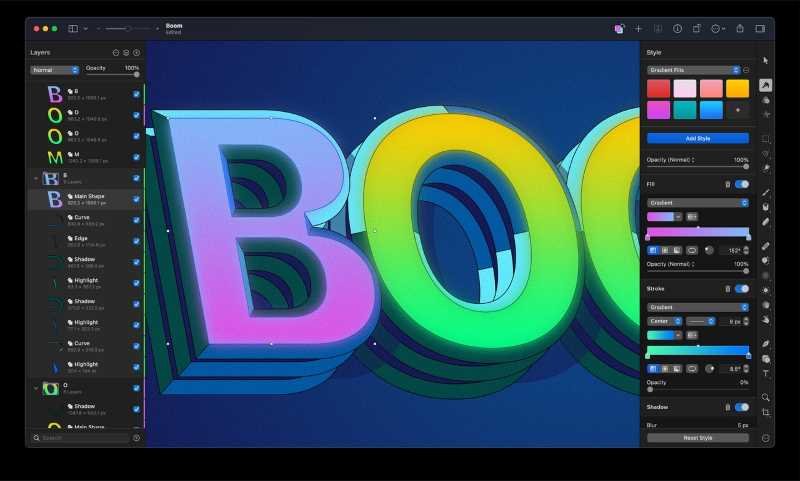 Procreate is the perfect iPad drawing app for kids. Anyone can use this app. IPad Pro + Procreate are the ultimate combination of tech and drawing apps. You can create an image in the desired resolution. It can create layers, custom brushes, palettes, and video recordings.
The application is not intended for graphic design and vector work. To do this, you should take a look at applications such as Affinity Designer.
If you're a designer and mostly use Illustrator, then you'll love this one of the best drawing apps for iPad. As the name suggests, it is for vector drawings and creating your own style.
The program can be a good place to start drawing projects that will then be transferred to the Mac. If you're using Procreate or another raster drawing application and want to convert them to vector, you can import the image into Illustrator Draw, trace it to create a vector drawing, and export it to Illustrator on your desktop.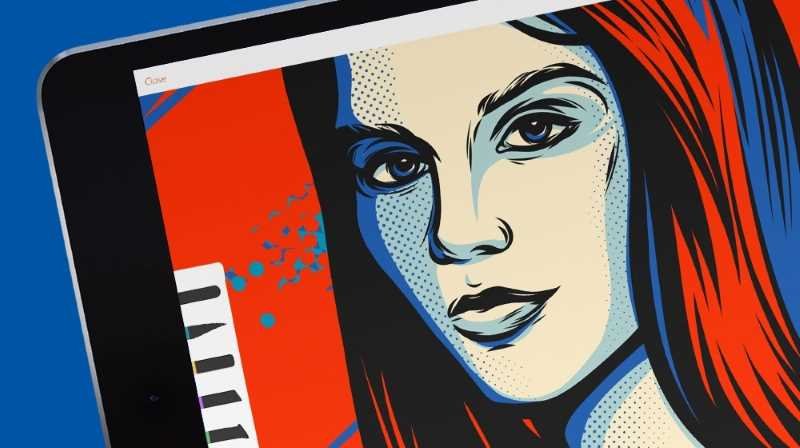 Affinity Designer is the fully featured free drawing apps for iPad. The program transfers almost all functions from the Mac application to the iPad. Affinity has three different modes: Vector, Pixel and Export. Vector mode is for drawing, while Pixel is for raster graphics.
If you're using Designer to design graphics or user interfaces, the export mode makes it easy to move individual assets around.
The application is fast and simple. All the features you would expect from a good vector design app are here and made more intuitive on the touch screen.
Pigment
More than 4000 colouring pages are available in the application. Among such a variety, you will surely find something that will amaze your imagination.
The pigment has two colouring modes. Choose a colour and shape and paint over it. For a more realistic drawing experience, don't click on the shape before you start colouring.
Adobe Fresco is a free drawing and painting application developed for Apple Pencil and iPad. This is the best free iPad drawing app for beginners and professional artists. Anyone familiar with other Adobe software will have no problem using Fresco.
Fresco is easy to use compared to Photoshop or Illustrator. The free version has 85 active brushes, raster and vector, and includes 2GB of storage. If you do not need hundreds of brushes and additional storage, you don't need Adobe Fresco premium edition.
Adobe Fresco is a free drawing app. You can download it from the App Store. A premium subscription is available but not required to create stunning graphics.
The free standard set of drawing tools gives you access to a variety of pens and brushes that you can use to draw. An upgrade to Pro for a one-time purchase adds additional controls for each tool, unlimited layers, a fill tool, and more colour and palette controls, among other features. Tayasui's Sketches is a free app with in-app purchases for the Pro version. The app is compatible with Apple Pencil and works on iPhones, with versions available for macOS and Android tablets.
So, these are the best iPad drawing app for beginners and professional articles.
Also Read: The Best Free Video Editing Software For Your PC And Mac In 2022