Telegram has recently passed the 700 million mark in monthly active users. They are rolling out a premium version of the service with a range of new features. It comes with a wide range of new and enhanced features. The premium service was announced in the early morning by Telegram founder Pavel Durov via a post on his Telegram channel. Remember, Snapchat also launched its premium service few days back and now Telegram.
A cloud-based, encrypted messaging service, Telegram, was introduced in 2013. According to an article by Forbes, the company was founded by Pavel Durov and his brother Nikolai. To earn money from its platform, it recently launched an upgrade to a premium subscription.
Telegram Premium Prices And Availability
The premium subscription to Telegram is now available for Rs 460 per month. This extends the possibility of subscribers accessing extra features that aren't available to non-premium customers; the subscriptions are accessible to users from all over the globe. But, the new Premium plans will be available on Android and iOS only when you are using the most recent version of the application.
Additional Features Available In Telegram Premium
The company says it offers new features to Premium users of Telegram before being accessible to regular customers. Certain features will be exclusive only to Premium subscribers.
Some of the most notable features you can look forward to with Telegram Premium are:
1. No Advertisements
The most appealing aspect of Telegram Premium is that it is free of ads. Thus users will not receive messages from advertisers that continuously come up. These ads are often irritating when they keep popping up.
The feature of no ads is only available in a few countries. However, if you are a victim of advertisements and you want to eliminate these, you need to purchase Telegram Premium.
2. Faster Download Speed
Telegram is now one of the most used platforms for downloading content. If you upgrade to Premium, you will enjoy the benefit of speedier download speeds. The speed will depend on the amount of data your internet can handle.
In addition to downloading, upload speeds through the platforms will improve. Users will also have the ability to upload larger files in addition. It will be possible to upload large files and download them as quickly as possible.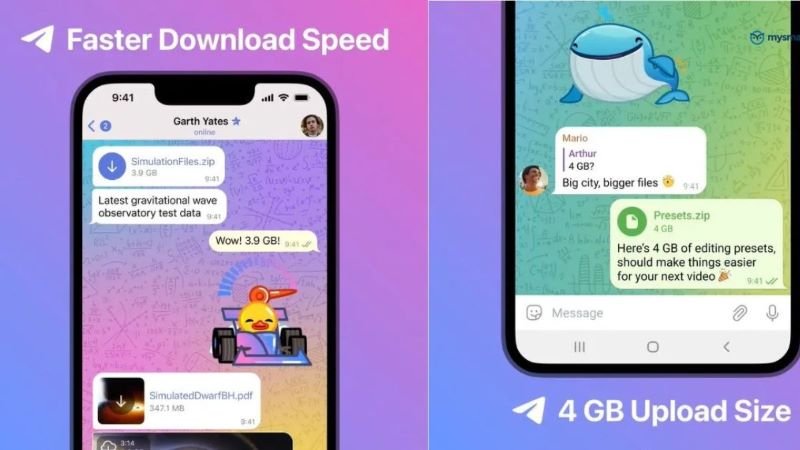 Also Read: Snapchat Premium: Service Cost, And Features Explained
3. Unique Set Of Stickers
Telegram is among the most well-known messaging or messaging platforms. It's no secret that stickers and emojis are integral to messages. Also, users can access many different stickers and responses in the free version. When you upgrade to the Premium one, you can access additional exclusive stickers.
Premium version stickers will appear more prominent than the ones on normal versions. The impact of the premium sticker will be greater too. The launch of Telegram Premium featured around 20 customized stickers and reactions.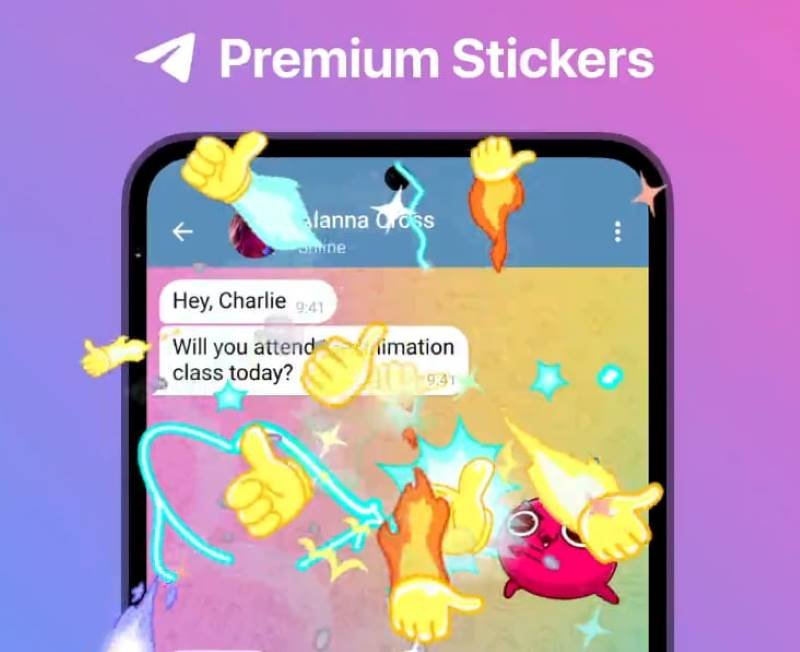 4. Animated Profile Images
Are you not keen on putting up your profile photo? You can change to Telegram pictures. Telegram Premium lets you create animated profile photos or videos.
The Premium or paid version allows you to create an original video displayed in an animation. It will be accessible to all users in an animated format. Whether the contact is part of the Chat list or within chats, the playful profile images could be a wonderful feature.
5. Double Limits On Telegram Premium
Telegram already comes with a vast array of existing features. One of the most impressive advantages of Telegram Premium is that it will increase the upload limit of all current features. Thus, if you could upload a 2GB file, now with Premium, the limit on uploads is increased to 4GB.
With this increase, you can directly upload high-quality, long-length videos. Additionally, it will permit uploading an array of high-resolution pictures and images. Telegram Premium has double the number of channels and groups you can join, ranging from 1500 to 1,000.
6. Icons And Badges
Their profiles make it easy to differentiate between Premium and general Telegram users. Premium users will display the premium profile badge beside their usernames. If you are a premium user, you could also look into enhancing your page's appearance.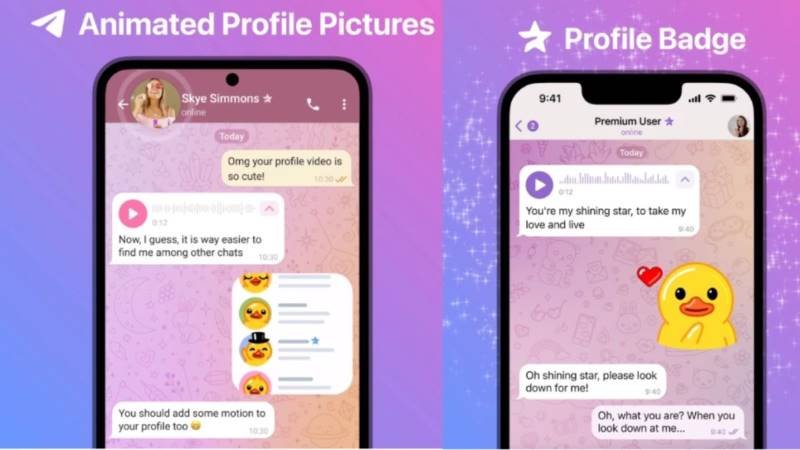 7. Better Chat Management
Chat management is among the most important aspects of all messaging platforms. The platform could become irritating if you're a member of numerous Telegram channels. Using the free version, you'll have the option of creating various chat folders and arranging the chats.
With the aid provided by Telegram Premium, you can create over 20 folders on the platform to manage your conversations. Then, you can choose a default folder to show the outcome or updates every time you launch the application.
8. Invite Requests To Join Public Groups
Public groups can now accept members to join. The admin has to review members before allowing them to participate. Owners have the option of directly enabling the joining request. The group's administrators can communicate with users who would like to join the platform and discuss the rules.
9. Voice-To-Text Converter
The voice message is accepted by Telegram, and the premium version goes more toward integrating a text-to-voice converter tool. Your audio notes will be transformed into text, as promised by the messaging application.
Also Read: WhatsApp New Features Which You Should Never Miss