We are sure that almost everyone who uses the Internet hates ads. Ads are what can completely ruin your browsing experience. We can install various ad blocking extensions such as Adblock, Adblock Plus, etc. to hide ads from the web pages we visit on our computers. However, we cannot add extensions or add-ons to our Android. Android ad blocking gets more complicated because first, we need to root our devices and then install some ad blocking modules. You will most likely need a rooted Android smartphone to block ads. With the best adblocker apps for android, you can easily remove ads from apps or web pages. So, in this article, we decided to share a list of the best Android app blockers that you can use right now.
List Of Top 7 Adblocker Apps For Android
Most of the apps listed below are not available in the Google Play Store for some reason. So, you need to enable Unknown Sources in your security settings in order to install these apps.
If you are looking for an easy-to-use ad-blocking app for your Android smartphone, AdAway might be the best choice for you. It is one of the most widely used and best free ad blocker androids with millions of users now. However, AdAway requires root access on your Android device to work properly.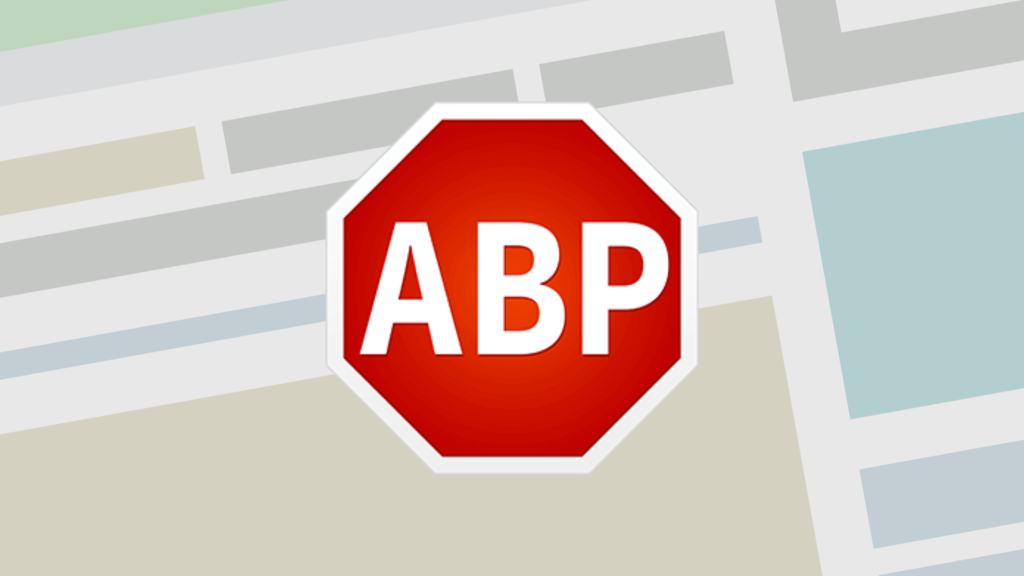 This is another highly rated ad blocker app for android available online. The great thing about Adblock Plus is that it works on both Android smartphones without root. However, non-rooted Android users will need to do some complicated configurations to get the app to work. Alternatively, you can visit the official Adblock Plus website for a complete step-by-step guide.
If you are looking for a free ad blocker app for your Android device that can block ads in all the apps, games, and web pages you use and visit, then AdGuard might be a perfect choice. The hallmark of AdGuard is its physical design, which looks clean and well organized.
Moreover, AdGuard also works on both rooted and non-rooted Android smartphones. However, non-root users need to follow a few tricky steps to make the app work. For example, an application runs in the background filtering web traffic.
Read More: Top 10 free VPN Apps For Android, iPhone, And Windows
This is another best app that detects ads used by installed apps. The advantage of Ad Detector is that it is lightweight and easy to use. It effectively scans and tells you which apps are showing ads on your smartphone.
This is one of the best free ad blocker for android 2022 available on the Play Store. The app requires and blocks ads only on the Samsung internet browser. The good thing is that it runs an optimized set of filtering rules to speed up web pages. Most importantly, unlike other ad blockers, Adblock Fast does not skip "allowable ads".
Well, it's not exactly an ad blocker. It serves as a security tool that detects all the annoying apps installed on your device. It can easily detect apps that send you to push notifications, generate unwanted codes, etc. AppBrain Ad Detector can help you get rid of annoying ad notifications and desktop bookmarks.
This plugin has been voted the best pop-up blocker on the market by several other tech sites. Popper Blocker works well and we can certainly recommend it for most ad blockers. It meets most of the criteria we are looking for in a blocker. Registration is not required, so you also don't have to hand over any personal information to use it. The only concern you may have is the fact that Popper Blocker collects and uses data anonymously, but you can opt out of data collection services for even greater privacy.
Now you have a basic idea about how to block ads on android apps. So, these are some of the best ad-blocking apps for Android that you can use right now.
Other Options To Block Ads:
If you're looking for comprehensive, plug-in-free best Adblock for android chrome, the Opera browser is a great source. Opera is one of the fastest and best-built browsers in the world and was one of the first web browsers to have a built-in ad blocker.
Just like desktop operating systems, some of the best Android browsers have ad-blocking features. Browsers such as Firefox Focus, Brave Browser, Kiwi Browser, etc. offer a built-in ad blocker that removes ads from all web pages. These browsers are also lightweight and won't slow down your device.
Use Private DNS
Well, some private DNS servers have ad-blocking features. For example, private DNS like AdGuard, Cloudflare, etc. easily block ads and sensitive content from the internet. So, you may want to consider setting up a private DNS on your Android smartphone to block ads. It's very easy to Set up private DNS on Android. You can do it with just a few clicks.
FAQs
What Is The Best Free Adblocker Apps For Android?
Many of the ad blockers on our list work almost equally well against just about any ad you can find. However, our list is best structured by usefulness. Currently, Adblock Ultimate is our favorite free ad blocker.
What Is The Best Free Adblocker For Windows 10?
Any of the options on the list that has a dedicated app for Windows is great for Windows 10. In this case, Adblock Ultimate, AdAway, and AdGuard are solid free ad blockers for Windows 10 (and possibly Windows 11).
Does Adblock Stop Viruses?
Yes, ad blockers like Adblock Ultimate or Total Adblock can block viruses. Ad blockers prevent certain page elements from loading. Also, the YouTube ad blocker android can prevent infected scripts from loading on web pages or pop-ups with malicious phishing links on your screen.
However, ad blockers are not an effective antivirus tool. If you want a real antivirus solution that also has an ad blocker, consider Total Adblock.
Also Read: How To Download Spotify Songs Without Premium On iPhone And Android?