The past few years have seen an explosion in the study and the effective applications of behavioral science in various industries. Similarly, behavioral science has taken root in diverse areas of business and has become a mainstream topic in organizations and companies. Ranging from decision-making within businesses to marketing and behavioral design of products and services, you'll find applications of behavioral science everywhere.
Before getting into behavioral science technology for business, you'll first need to acquire a business degree, which you can easily do by registering for Aston University's online MBA program. Here, you'll be able to pursue a personal and professional development program based on the latest thinking in behavioral science.
To find out more about behavioral science and behavioral science technology, continue reading this article.
What is behavioral science?
Behavioral science is a multidisciplinary science that leverages insights from psychology, neuroscience, sociology, anthropology, economics, biology, law, psychiatry, and a mix of other social sciences. It is a body of research that helps study human behavior and actions, specifically how and why people make certain decisions that lead them to act in a certain way in the real world. The human brain is among the most complex structures in the world, and behavioral science helps you understand how it functions.
Nowadays, companies are employing the use of behavioral science to help them increase their productivity and revenue to grow and succeed. Several big-name companies have even established internal behavioral science crews. These companies include Walmart, Google, Airbnb, Clover Health, Uber, Microsoft, Lemonade, Mercer, and Maritz.
Behavioral science technology and business
Businesses need consumers to buy and use their products and services to generate revenue. Therefore, businesses use behavioral science technologies to better understand consumer behavior, decision-making, thought patterns, and biases that drive their everyday actions and decisions in the real world.
This data, in turn, allows brands and businesses to apprehend the factors, attributes and benefits that people respond to and create more targeted campaigns, achieve their business objectives, deliver solutions that satisfy customer needs, and sell their products. It is essential that they do all these things better than their competitors in order to survive and grow.
These validated behavior models are especially beneficial when dealing with new products, as they can improve the odds that the new product will be a success. They can help businesses boost brand perception and establish their brand identity.
Why should the business sector integrate behavioral science technology?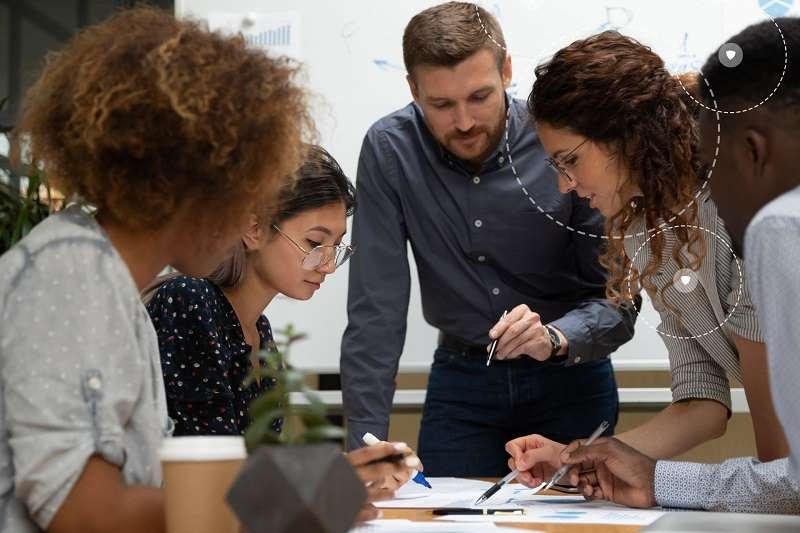 Here are some of the many reasons why firms and organizations should start incorporating behavioral science technology in their marketing strategy.
Better decision-making
Learning about human needs and demands, and understanding why people behave as they do, can help brands and businesses build the right products and services to draw consumers' attention. Not only does this allow companies to fulfill consumer requirements and expand their revenue through better decision-making, but it also mitigates the failure and risk factors, decreasing industry waste as a result.
Attract and retain clients
By integrating behavioral science technologies, brands can understand the behavior of their target audience via psychological factors. Keeping this information in mind, they can craft a more impactful and targeted marketing strategy and campaign that can effectively persuade and influence consumers and clients to try out their products or services.
Furthermore, since no person is the same and everyone has unique needs, brands can also come up with different marketing strategies that cater to each type of client or market based on preferences and behavior.
Competitive advantage
Surprisingly, there are very few businesses that take advantage of behavioral science and all its benefits. Even those that do integrate it in the form of consulting strategists or agencies only. However, nowadays, you might come across more companies that are steadily posting positions for full-time behavioral scientists.
Companies incorporating behavioral science technology can acquire a competitive edge over their rivals in today's highly competitive business sector. It further allows them to make their business stand out from the crowd, get noticed, and steal the attention of more customers.
Positive brand perception
The way that customers perceive a brand is often different from how the brand wants them to perceive it. This misunderstanding can lead to a business acquiring a negative image, which can, in turn, lead to its downfall. With behavioral science technology, the business can apprehend what its target audience values and establish its brand identity based on that analysis.
Positive brand perception will assure consumers of the business's reliability and therefore increase sales and revenue. Also, behavior science technology enables businesses to zero in and focus on the aspects that may influence the purchase decisions of their clients and consumers.
Develop good business habits
Landing new clients costs brands about five times more than retaining their existing ones. This is the reason why businesses strive to build a dedicated customer base that keeps appointing their services and buying their products.
To establish a loyal customer base, a brand must engage and induce their clients into forming a habit of consuming their product, and behavioral science can do just that via customer-centric product ideas. This practice results in a continuous stream of sales and assists in the growth of the brand.
Personalized experiences
Every client is different. Therefore, they have their unique needs and requirements. Behavioral science allows brands to get an in-depth perspective on how each customer varies from one another and assists them in catering to their requirements. This enables them to produce unique customer experiences and efficient communication.
This personalized experience is usually in the form of personalized email messages that tend to transcend any other form of marketing strategy. Take an online shopping site as an example. If an e-commerce store were to offer a personalized shopping experience, its products would fly off its shelves.
To conclude
Hopefully, this article has enabled you to learn more about behavioral science and why it is necessary to integrate behavioral science technology in the business sector.
Also Read: 9 Reasons Your Business Needs A Learning Management System