Apple's finally pushed its iOS 15.6 updates to iPhone users. Apple also released iPadOS 15.6, In addition to security updates. With that in mind, now we will take you through everything you need to know about Apple's latest iOS 15.6 update for iPhone. In this walkthrough, we'll take you through iOS 15.6's known changes, the release date, iOS 15.6 features, the iOS 15.6 update download, and more. Let's start by seeing the new additional features of iOS 15.6.
IOS 15.6 New Features
Happily, Apple's iOS 15.6 pushes some new features to your iPhone. iOS 15.6 includes enhancements, bug fixes, and security updates. This feature is also available in updates for the iPad and Mac computers. As Apple is wrapping up development on iOS 15, iOS 15.6 is minor in scale and introduces a handful of new features. These are the following iOS 15.6 new features:
Fixes an issue that may cause braille devices to slow down or stop responding when navigating text in Mail.
TV app adds the option to restart a live sports game already in progress and pause, rewind, or fast-forward.
Fixes an issue in Safari where a tab may revert back to a previous page.
Fixes an issue where Settings may continue to display that device storage is full even if it is available.
Some Features May Not Be Available For All Regions Or On All Apple Devices.
Moreover, about iOS 15 features. Now that it's ready for prime time, here are some of the top features we're excited to try out in the new iOS 15. The top features are Android and web-based FaceTime, Health App Trends, Notification Summary, On-Device, and Offline Siri, Tab Groups, Find Devices Erased and Powered Off, System-Wide Translation, and many more.
How To Download IOS 15.6
Apple's iOS 15.6 is here and ready to be downloaded to your iPhone. While they are updates that you should definitely install they aren't quite as exciting as the releases that will arrive this fall. Keep that in mind and get the updates installed as soon as possible. The update includes fixes for 39 vulnerabilities found in its features and system. Those who want to download iOS 15.6 update over, can follow these instructions:

Firstly, go ahead into the setting app and then tap on the general to start the download process. After that, go to the software update and tap on download. Hence, your downloading process will start. Make sure to select the one that matches your device.
Also Read: How To Put Your iPhone or iPad Into Recovery Mode?
About Its Update
As if we talk about iOS 15.6 security updates, As with the last several iOS updates, iOS 15.6 includes numerous security updates, several that "may be able to execute arbitrary code." Apple has listed more than three dozen updates, including critical WebKit, Wi-Fi, and iCloud Photo Library updates.
Apple iOS 15.6.1 is an important update," says independent security researcher Sean Wright. Some
people don't like to update to iPhone versions straight away to wait for any bugs to be ironed out. But, Update your iPhone to iOS 15.6.1 as soon as possible. iOS 15.6.1 update is available for iPhone 6s and later.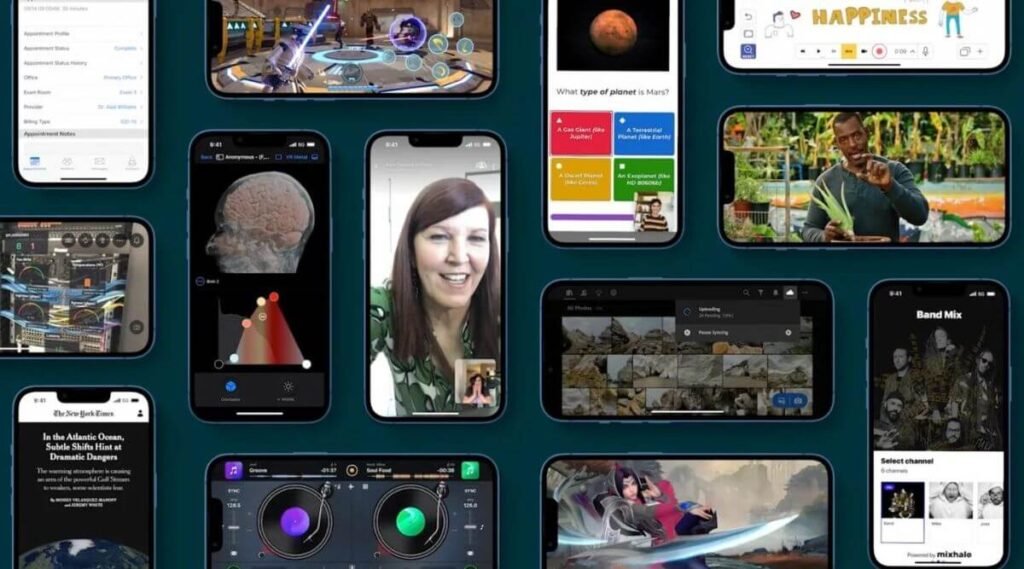 IOS 15.6 Release Date
Apple has now officially released iOS 15.6, meaning official updates are available to eligible devices. iOS
15.6 was released on Wednesday, July 20th. Furthermore, if you're looking for an iOS 15.6 jailbreak, then you might have to wait a couple of weeks. We might be surprised by jailbreak developers, but we aren't anticipating a release soon. This release is really thin on new features, including primarily just bug fixes.
IOS 15.6 Supporting Devices
Apple iOS 15.6 and iPadOS 15.6 are available for all iOS 15-compatible devices, this means the iPhone 6S (2015) and newer and iPad Mini 4 (2015) and newer. If you are running newer beta software (see 'The
Road Ahead' section at the end), you must unenroll your device before the update appears.
Conclusion
There are several reasons not to install a new iOS software update immediately. For example, the performance of your device might suffer because of iOS upgrades. Tech giant Apple has released iOS 15.6 and iPadOS 15.6 bringing new live sports features, storage bug fixes, and more. Along with patching vulnerabilities, the new iOS 15.6 fixes flaws in the system like one that incorrectly shows users their storage was full. Last but not least, we advise you to backup your phone so that your data is secure in case something unexpected occurs. For more information visit their official website here.
Also Read: How To Put Your iPhone or iPad Into Recovery Mode?