Today, many find single-player games a bit boring. Collaborating with friends and family for a game is more exciting. Due to this, there are plenty of multiplayer games available. There is stardew valley multiplayer that is trending among the gamers. The stardew is a popular farming game in this decade. This is simple, yet elegant game allows online and multiplayer gameplay.
Having a fun time with your friends is possible through stardew valley multiplayer. You can look out for unique features in this game. Sharing resources, collaborating with friends and mix-matching companions is possible. Plus, the stardew valley is all about the Co-op farms. Building and buying a cabin farm from robin is possible.
Also, you need to buy cabins for each of your friends. There are up to three cabins for you to build. The game allows a person to be the host. Plus, changing the host is also possible in this game. Besides, there are effective ways to start your stardew gameplay. Let us see the ways to play this game.
Starting the stardew valley multiplayer game
The quickest way to start the multiplayer stardew game is by choosing the C0-op section. In this section, you can pick a farm to start the game. Also, you can choose the farm mode too. You can set the number of friends to join the game. For this purpose use the staring cabins option. Not only the host player but your friends need the cabin too. You can fit four farmers in total.
Further, there are four corners map in the game. From this, you can choose your farm to start playing. Many have a question about how to add a friend to this game. Inviting friends through a LAN connection is possible.
There is an invite code in the stardew valley game. You can find this code in the multiplayer section of the game. Through the invite, the friend's option allows your friends to join the game. Further, there is a convenient split screen option to play valley online multiplayer. Starting the game is as simple as the above instructions.
Playing the C0-op split screen
After starting the gameplay and a cabin all you need is a friend to play with. To use the split-screen you need to add more players. Further, you can choose the multiplayer section in the options menu.
With the start local Co-0p, you can join the game. Using a game pad and keypad is suitable for multiplayer games. Also, the extra player in your game needs separate screen space to play. If you follow these entire instructions, stardew valley coop split-screen mode is possible.
Transforming your single-player farm into a co-op farm
Today, many of the players the co-op farms in the game. The solo farms are a bit boring for many. If you are a co-op farm fanatic, here are ways to transform your solo farm. Also, It is the most effortless process in the stardew game. By visiting the robin's shop, you can buy three cabins in the game.
In all these cabins you can assign your friends. You can quickly make a place for your friend in this game. Also, at first, you share resources such as 100 gold, 10 wood and 10 stones. The cabins and resources in the game are affordable.
Robin will build all your cabins in a matter of seconds. Further, there is no need to wait for your in-game days to join. After this process, you can immediately start the multiplier section. Now let us see the different modes of multiplayer options in this game.
Versatile multiplayer options in stardew valley
Since the launch of stardew valleys multiplayer, there is exceptional reach for it. There is millions of subscriber to this game. Everyone wants to try out a few features in this game. Playing with friends is easier and more fun. Moreover, there are lots of multiplayer modes in this game. Let us see what the multiplayer accesses you have are.
The starting stardew valley cabins
The staring cabins are a crucial part of this game. There are prebuilt farms that the game offers. From this, you can create your number of cabins. Plus, there is a co-op farm for each of the players. You can also invite more players in these starting cabins.
The stardew valley cabin layout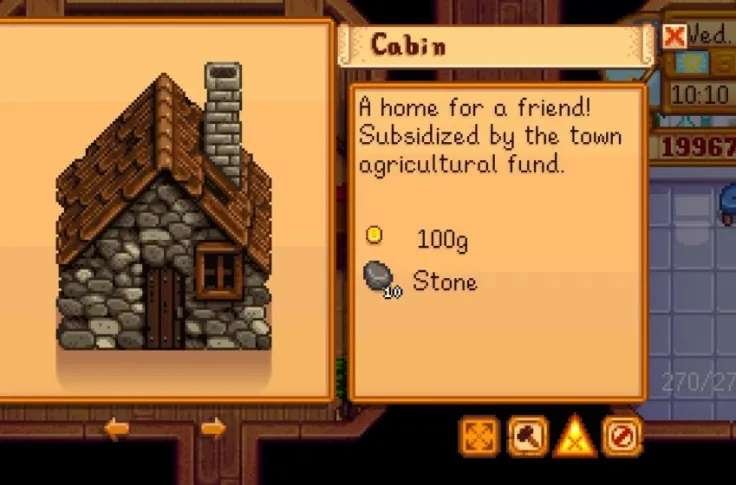 Stardew valley switch multiplayer game starts with a default farm. All the additional farms get closer to the main farm. The default layout is close-knit. However, there are many farm layouts to choose from.
You can pick any of the layouts options in the game. There is a separate layout off your spacious farms. Each farm is located far away helping you to have your own space. If you do not like the default there are no worries. You can always say robin to change your cabin layout.
The money style cabins
There are ways to store up cash in different ways. There is an option to keep your money separate. This way no one can touch your savings. Even your friends cannot access the money when having a separate wallet. Also, there is a shared money option too. This means one bank account for the entire group. The player is free to choose either of these options.
Quick tips to play
The stardew game allows you to share many resources and skills. However, the best way to play the game is to share some and keep a few things separate.
Keep your inventory, energy, skills, and relationship separate. As a group, there is much wastage when you share these things. Also, you lose many resources when sharing inventory and money.
On the other hand, it is important to share your farm space and gold with your friends.
Playing effective gameplay is possible from these quick tips. Many of the stardew valley multiplayer gamers agree with this fact. There are many smart ways to play this game. To know about the efficient gameplay modes, you can consider the above tips. When doing this, the stardew multiplayer can be the most interesting farm game for you.