As we know, the Google Doodle team cranks out some beautiful and high-quality games to celebrate anniversaries and some special events each year. Sometimes, spread awareness of ongoing issues and other things. Generally, most of these games gameplay between 2 and 20 minutes, and some game gameplay can be around an hour or more.
Lets us discuss these games more. Also, it is difficult to say whether this game is best or not. But, we will make a list of Google Doodle games based on reviews and their features. In the ahead of this article, you can know about the game. Lets us more about the further discussion.
Top 20 Google Doodle Games
Especially, we will discuss the most popular Google Doodle games. All games are easy to access and available with a user-friendly interface. Also, you can play these games free of cost. You do not pay any cost to normal play. Let's move on to the full list, and then we will discuss the one-by-one game.
Baseball
Cricket
Halloween 2020
Quick, Draw!
Halloween 2018
Pacman
Rubik's Cube
Google Doodle Soccer
Halloween 2016
Crossword Puzzle
Coding for Carrots
Hip Hop
The Doctor Who
Garden Gnomes
Fischinger
Scoville
Loteria
Hurdles
Slalom Canoe
Pangolin Love
Lets us discuss these games one by one in the below section in the same sequence that you see in the list as mentioned earlier.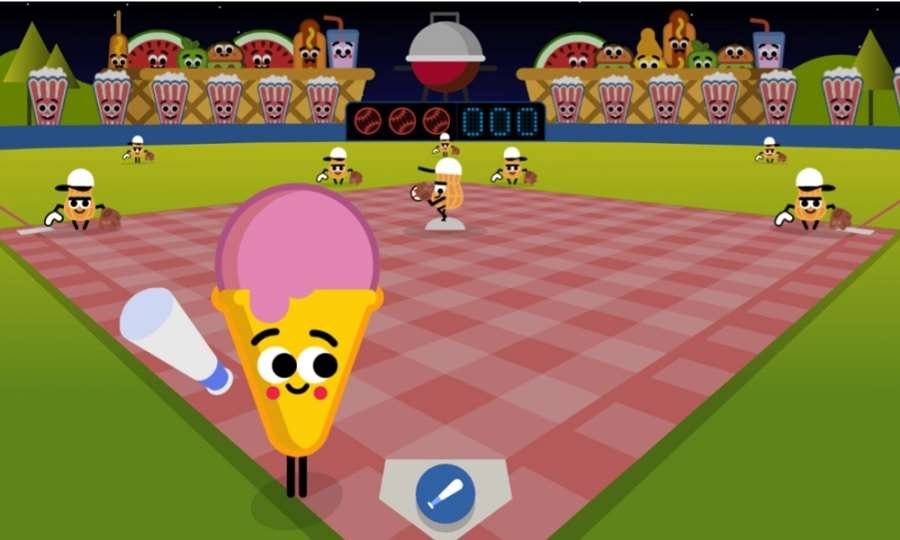 Google Doodle Baseball is one of the most popular Google games released in 2019 to celebrate American Independence Day. You must swing your baseball bat to hit a home run. Baseball fans will love this game. Play this game and see how many runs you can get. Also, you can easily access the game, and it has a very easy user interface.
Google Doodle Cricket is the most highly addictive game. And it was introduced in 2017 to commemorate the ICC Champions Trophy 2017. Moreover, it is a simple game to hit and score. This game is very similar to one of the best cricket games for android, like cricket stick. Additionally, there is no need to pursue any goals. You can also access this game free of cost and enjoy this game with a user-friendly interface.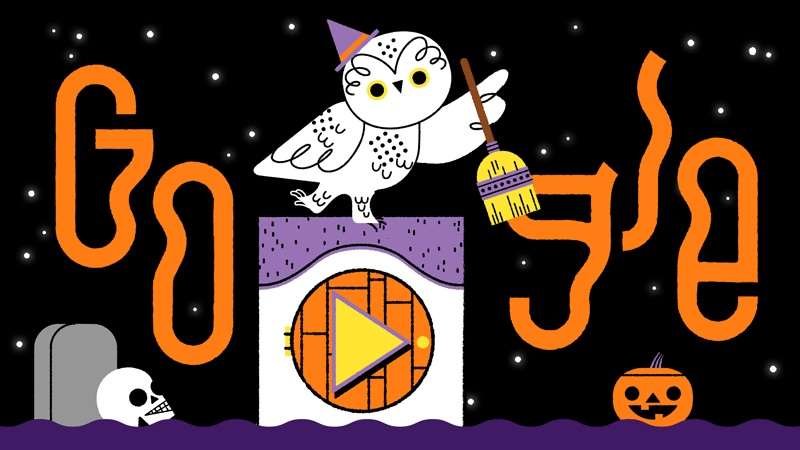 As you know, this game name suggests, it was introduced in 2020. Also, it is a more exciting and challenging version of Google's Halloween 2016 Doodle game. You play as Momo the cat in this game and also save your friends and fight ghosts in the deep sea. Google Doodle Halloween 2020 has four levels, with each level increasing in difficulty. Moreover, it is a very interesting game, and their color are pretty google. Everyone can easily access this game.
Quick Draw is one of the top famous google doodle games. Also, you have 20 seconds to attract what seems at the screen, after which Google's neural community attempts to wager it. After the stop of the sport, you could locate what most human beings had drawn if you acquired any of them wrong. The sport is constructed with gadget learning. And, of course, it's going to be no longer perfect; however, it learns with time.
Google Doddle Halloween 2018 is one of the best multiplayer Google Doodle games. Basically, it's the first multiplayer interactive doodle game. The game consists of two teams of 4 players. Each player from around the world. You will be randomly assigned to one of two teams. Moreover, players must collect as many sparks of wandering souls as possible and bring them to the base within 2 minutes of total gameplay time.
Therefore, the interesting part is that you can intercept each other's souls as they return to their base. When time runs out, the team with the most spiritual flame wins. Players who collect the most spiritual sparks will unlock many special abilities such as boosters, night vision, and more. Additionally, the best part is that you can use the special invite link to organize your game and invite 7 other players or even play with random players from all over the world.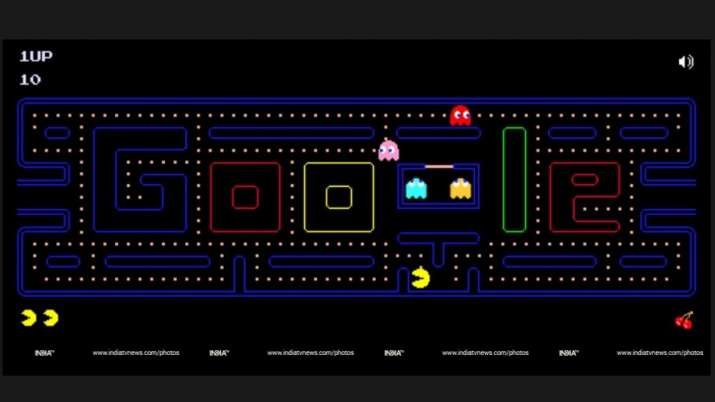 The Pacman Doodle version is one of Google's most popular doodle games. This game interface is more classic, and it is also the most popular arcade game. Pacman is an action maze game released in 1980.
Moreover, Google released a doodle version of Pacman in 2010 to commemorate the 30th anniversary of PACMAN. And you can enjoy and relive your memories directly in Google Doodle Games. Gameplay remains the same. Please follow the link below and click the "Insert Coin" button to play the Pac-Man game.
Most of us have tried to solve a classic Rubik's Cube puzzle. Here, test your puzzle-solving skills by solving this Rubik's Cube puzzle with an interactive version of Rubik's Cube. Also, you can interact with the cube using keyboard shortcuts or the mouse. Moreover, If you are captivated by the Rubik's cube, then you can try this Google doodle game. Also, Rubik's Cube is one of the most popular google doodle games. Here are some keyboard shortcuts.
F – Front
B – Back
U – Up
L – Left
R – Right
D – Down
X – Rotate Cube on Right
Y – Rotate Cube on Up
Z – Rotate Cube on Front
Uppercase/Lowercase: Uppercase turns 90 deg clockwise. On the other hand, lowercase turns 90 deg counter-clockwise.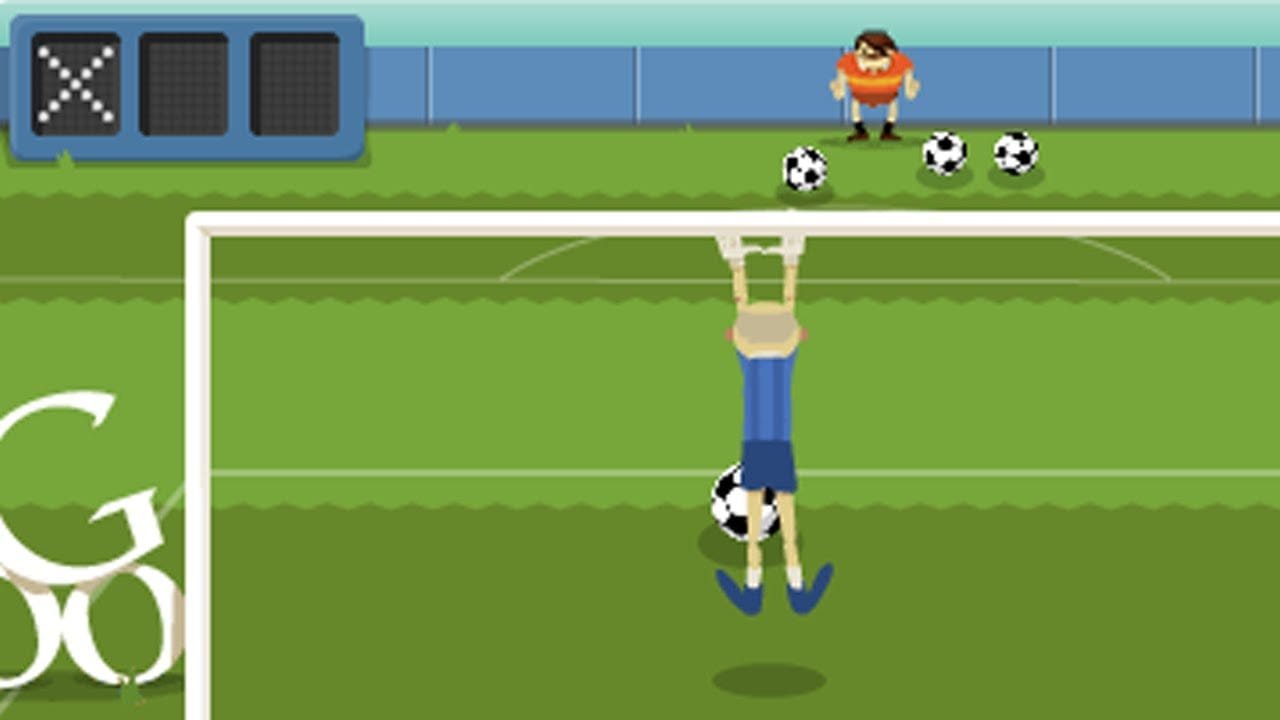 Google Doodle Soccer is an amusing game doodle recreation if you opt for football over different sports. In this google doodle football recreation, you play as a goalkeeper, and also your activity is to forestall the goals. The controls are trustworthy as well. Therefore, you want to apply arrow keys to manipulate the route and a spacebar to leap to make saves. The football doodle recreation added in 2012 may include appearance easy. However, it's not.
Released by Google in 2016, Halloween is one of Google's most popular doodle games. And this is another Halloween game on the list worth playing. A game about a black cat trying to save his friends and restore peace from the magical cat academy. You have to play like a black cat and swipe the symbol shape above the ghost's head to evoke our mood. Halloween 2016 is a fast-paced game with increasing difficulty every second. Another very addictive game.
In 2013, we released a crossword puzzle version on the 100th anniversary of the crossword puzzle. Moreover, test your knowledge in crossword puzzles. It is a good game to kill time. It is a very popular game, and its graphics are pretty amazing. Additionally, everyone can easily access this game, which is free to play.
Coding for carrots is one of the top famous google doodles games. Also, it is the first-ever children-targeted coding google doodle. Therefore, it turned into added to have fun 50 years of children coding.
In the Coding for carrots recreation, the participant desires to manual the rabbit to accumulate the usage of the coding blocks. It is also primarily based on Scratch programming language for children and has six levels.
This google doodle recreation is evolved using 3 teams such as Google Doodle team, the Google Blockly team, and researchers from MIT Scratch. All in all, one of the lovely doodle creations to play and learn.
Hip-Hop is a Google doodle game released in 2017 to celebrate the 44th anniversary of hip-hop. Also, you can mix samples from legendary tracks. This doodle game features an interactive doodle player and crossfader.
You can also change the playback speed. So, if you are looking for a music doodle game, it is worth checking out. It is easy to access for everyone. You can play this game free of cost.
Doctor Who is also one of the most popular games on Google. It was introduced in 2013 to commemorate the 50th anniversary of Doctor Who.
In this game, you start as one of 11 doctors and race through the map avoiding robots. Also, if you contact the robot, you will become the next doctor again. This game has an interesting story that makes it more interesting to play.
Garden Gnome is another widely played doodle game. It was introduced in 2018 to celebrate Garden Day in Germany. Also, you have been given a reliable catapult capable of firing and firing the clay genome as far as possible.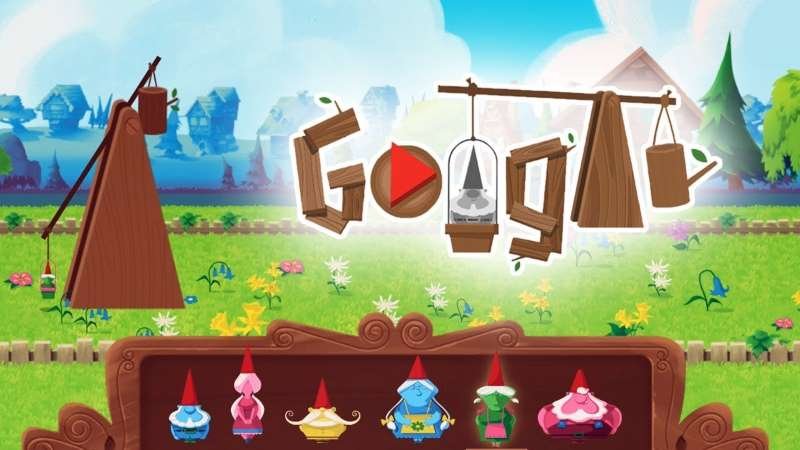 The farther the gnome moves, the more flowers it will plant and score points. Moreover, you can also choose from six different colored gnomes, each with different shapes, weights, and elasticities. The game's theme makes it more interesting and provides amazing gameplay.
Fischinger is one of the best Google doodles games created to celebrate Oscar Fischinger's 117th birthday. This Google Doodle game lets you create your visual music. It also has many great customization options such as tempo change, different note change, delay activation, beat collision, and phaser.
Due to customization options, it is one of the most interesting and addictive games. The best part is that there are also several presets, and you can even change instruments. Also, its visual music makes it more special to users, and you can play this game with a very easy user- friendly interface.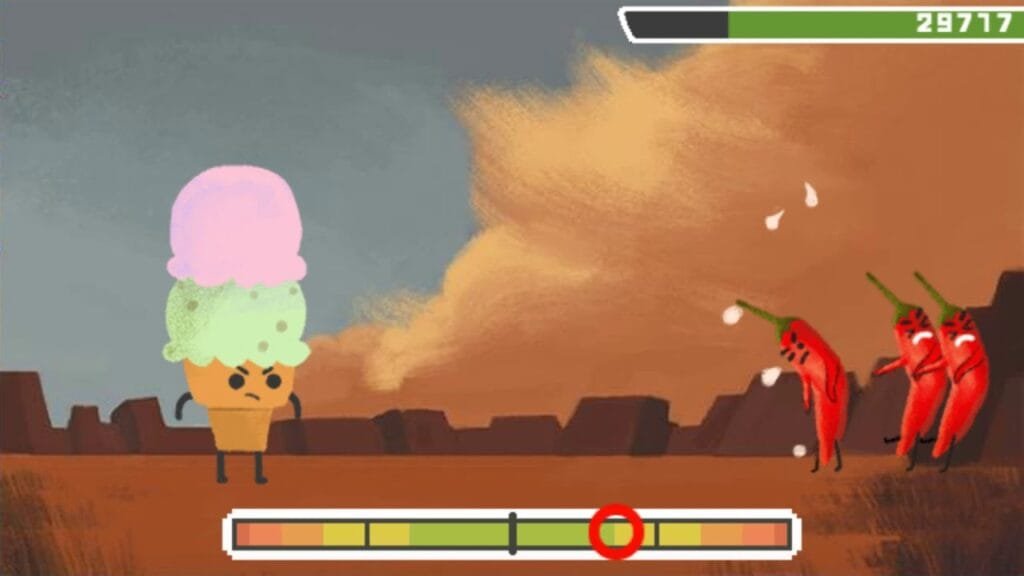 Scoville Doodle Game was released in 2016 to celebrate Wilbur Scoville's 151st birthday. In the game, you have to defeat the peppers with the help of ice cream.
When the red circle on the grid reaches the green dot, you need to right-click. The game has many leaves, and also you have to make the most of your limited opportunities. Also, it has a very amazing game to play.
Loteria is the highest-rated doodle game on Google. It is a multiplayer game dedicated to the traditional Mexican card game Lotería! Also, you must find a card in the cardboard, and if there is a matching card, place a blank on it.
Moreover, you must place 4 beans on any row on your card to win the game. The game can be played in private mode or randomly with other users worldwide. Most people play this game due to its user-friendly interface. Every age persons play this game and enjoy the game.
Hurdles is another popular Google game released in 2012. Your task in this game is to run as fast as possible and overcome Hurdle along the way. Therefore, game controls are not as easy as expected.
It's quite fun because you have to keep holding the left and right keys to run fast, and you'll need to use the spacebar to jump. And when it hits a Hurdles, its speed is reduced to a minimum. So, try this game and see if you can finish the race in a few seconds. Also, this game theme and creativity make it more special.
Slalom Canoe is one of the best Google games released in 2012. The player must guide the canoe through waterways. Also, the player must paddle the canoe using the right and left arrow keys.
And if you want to move faster, you have to press a key quickly. Obstacles slow the canoe speed, and gates speed up the boat. So play the game and see how fast you can finish the race. You can enjoy this game, and you need to avoid the hurdles to smooth play. Overall, it is good to play.
It is one of the top exciting google doodle video games to play, which become brought in 2017. Pangolin Love doodle recreation highlights Pangolins, the world's simplest scaly mammal. Also, they face a huge chance from poachers and smugglers as they're the maximum trafficked mammal withinside the world.
The recreation has 4 distinct levels, and at every level, you need to accumulate new gadgets within a particular time limit. The controls are straightforward. Moreover, it would be best to use the proper left arrow keys to transport ahead and backward, respectively, and the spacebar key to jump.
Conclusion
We have discussed the all popular game in the above portion of this article. We have prepared this list based on reviews and these games' popularity. Moreover, all games are easy to access, and you can play these games without any pay. You can enjoy your free time with these games.
Also Read: Top 31 Free Offline Games To Play Without WiFi For Android