With the advent of smartphones and easy access to the Internet in our lives, we have become more sociable than ever. You must have remembered Orkut if you were a teenager between 2006 and 2014. Android and iPhone were not so common. People were found in Internet cafés to hang up with their Orkut friends. After the closure of Orkut, Social networks like Omegle grew rapidly. Needless to say, Facebook is still a giant social network with billions of users around the world.
What is omegle?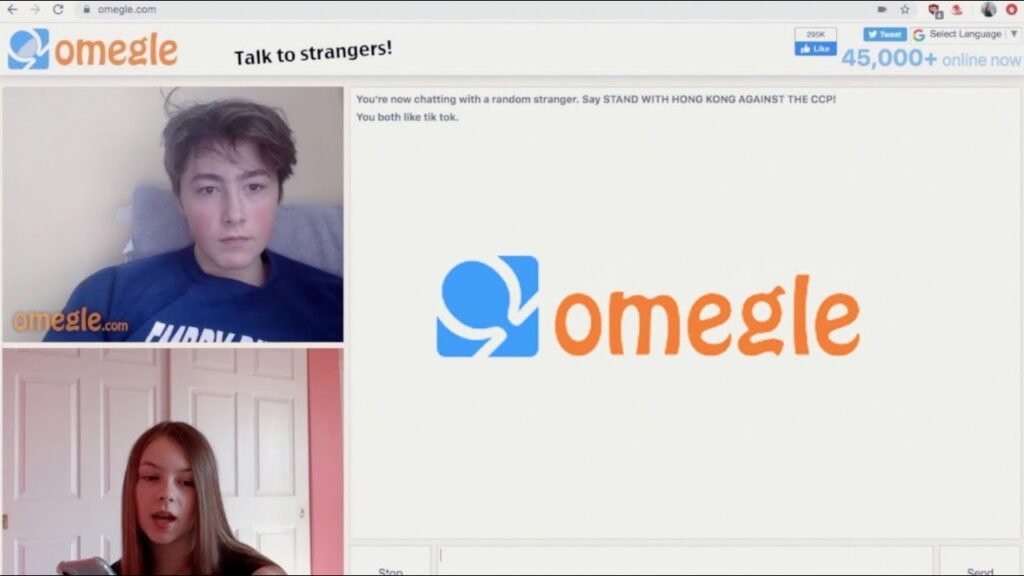 Omegle is a social network where you can chat with strangers without having to register. Thus, you can communicate anonymously with other people on the Internet. Many people like this concept, as their identity is protected, and they can chat freely with other strangers and have fun. This site is great for people with social anxiety, as talking to others without fear of judgment increases their self-confidence and can help them deal with anxiety issues.
15 Best Omegle alternatives to chat with strangers
We've researched and sorted the best apps like Omegle for Android and iOS that let you chat with any stranger on earth without being embarrassed. You can find like-minded friends and start chatting with them.
Many of these apps also offer audio and video calling, and that too without providing your cell phone number. Undoubtedly, these applications are a great pleasure and provide an opportunity to expand your social circle. So, check out apps like Omegle for Android and iOS devices and connect with your new friends through text messages, calls or just some cool stickers.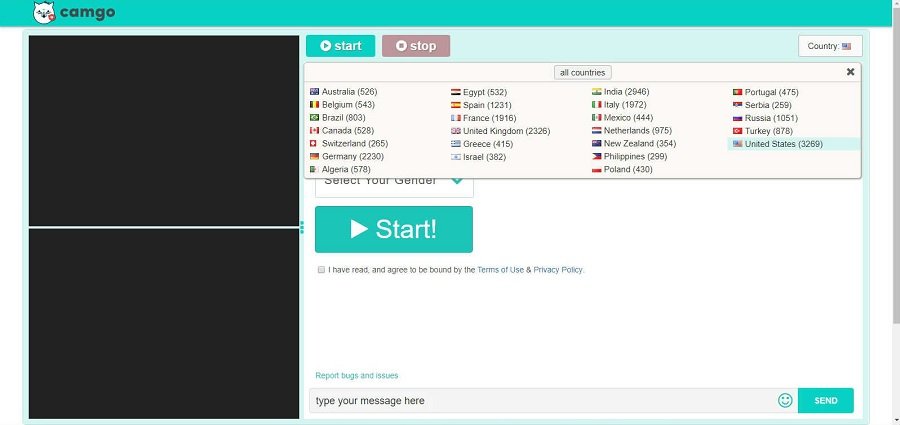 There are many ways to meet new faces without leaving your home. Camgo allows you to chat with people via secure webcam chat. You can even choose the topics you are interested in talking about.
Instead of having to choose from endless random matches, Camgo chooses potentially thousands of people for you. When you're done with that chat, they'll choose the next one based on the same criteria. With so many people using Camgo, finding someone else who is interested in the same things as you is next to impossible.
The Stranger app introduces you to people. Communication with anyone is completely free and confidential. Your chats will not be public. Plus, you don't need to register an account. Just tap, find your match and start chatting. Who knows that a stranger becomes your life partner through the Stranger app!
Pikii is among the Omegle alternative apps, as it offers many features similar to Omegle. it can be applications that will save you from boredom and let you meet interesting people on the Internet. You can chat and call according to your comfort level because Pikia only offers you matches that sound like you.
LiveMe app invites you to enjoy video chat by sending funny emoticons, cute stickers and text messages to your friends. You can make new friends and chat with them live without sharing your mobile phone number. Also, the best part of LiveMe is that you can also make money with this app. You can earn up to $30k using the broadcast feature.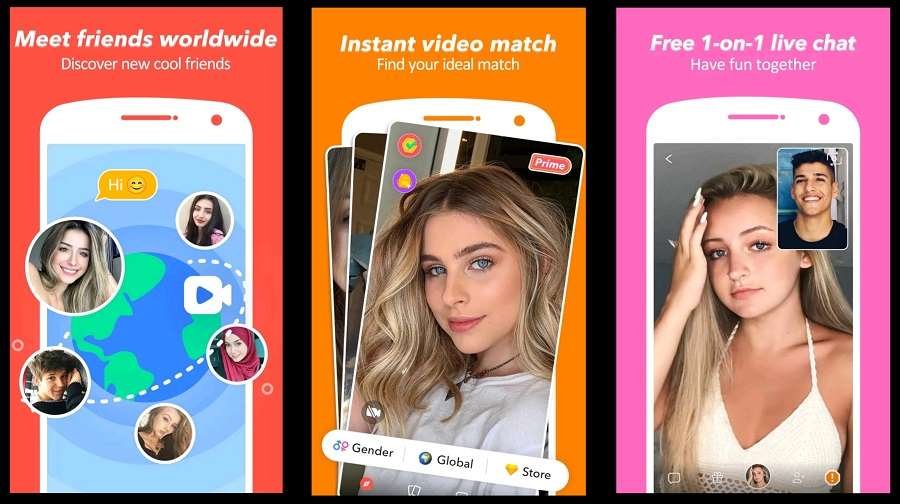 HOLLA is a 2 in 1 app. It is a video chat app that can also be used as a dating app like Tinder. The interface of the HOLLA app is very intuitive. Just swipe your finger across the screen and instantly match anyone available online. Most single people these days use HOLLA due to the fact that it is easy to swipe live maps and catch up at any time. Making voice and video calls on HOLLA is absolutely free.
You will be surprised to know that people in over 190 countries use Azar. Making new connections on Azar is just as easy as it is on Omegle. You just need to find new friends and say hello to them to start a conversation. Interestingly, it comes with a built-in translator that translates your chats into a foreign language in real time. So chat freely and make friends abroad.
Topface is a good option if you're looking for apps like Omegle. The application interface is very easy to use. While you can make random friends and chat with them freely, Topface is essentially a dating app. This free app is already used by over 100 million people worldwide. You can also register on Top face through your Facebook account.
MeowChat is one of the best alternatives to Omegle that offers you many options like video call, random match, global navigation, live chat, text chat and more. You can watch short videos with beautiful girls and dashing guys and chat with them online. To reveal your popularity, collect many fans and followers as possible.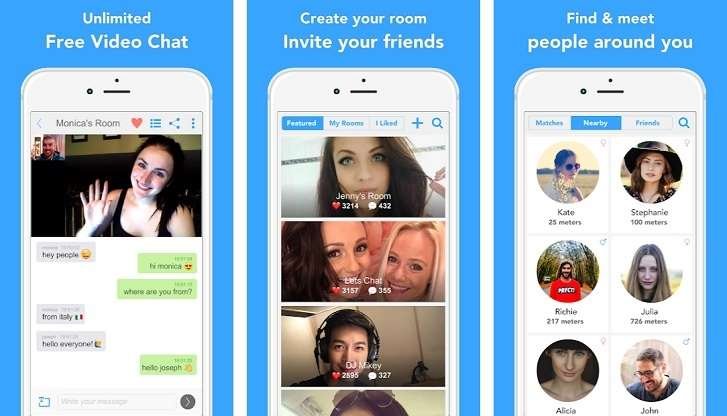 With over 5 million subscribers worldwide, B-Messenger is one of the coolest sites like Omegle that can keep you hooked for hours with this app. It offers unlimited free video chat, allow you to create a private chat and invite your friends, find people nearby or in different countries, show your interests, check who viewed and liked your profile, and much more.
Mico is more than a chat and dating app. It has many interesting elements that keep you busy for hours. Browse funny photos, videos, chat with anyone randomly and make friends with them and much more. Mico has an in-app translator that translates your conversation in real time. It is specially designed to remove language barriers, and you can communicate with people from different countries.
Texting and messaging is old school. Who has time to type long texts and torture their fingers? Fruzo is designed to save time and effort. It facilitates live video calls that you want to meet. In that sense, it's also a fast matching app, eliminating the formalities of texting. Seeking your luck with Fruzo is so easy.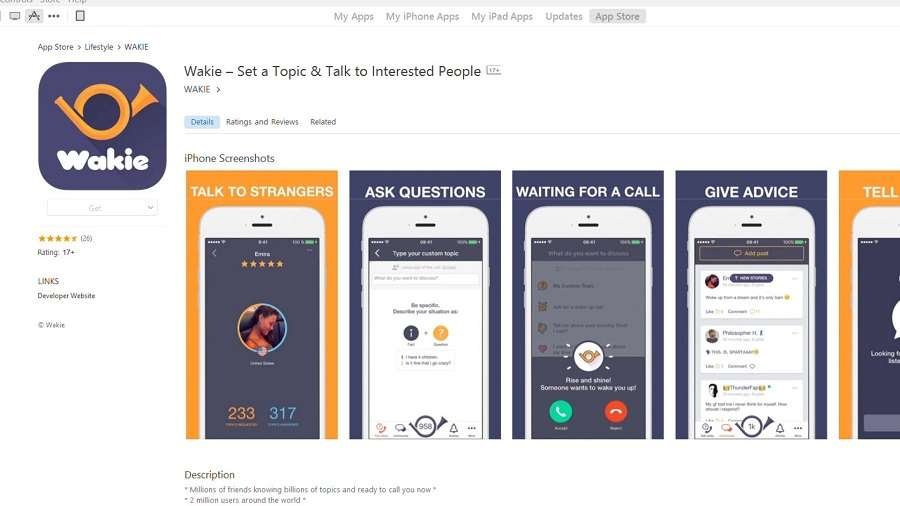 Wakie can be your perfect hangout partner to spend hours with. This is the best communication app with the maximum number of features. You can ask Wakie questions and get interesting and funny answers. In addition, you can connect with nice people around you or outside your area. The application quickly gives you an instant reaction and exchange of emotions. This is the best app to get rid of shyness and bring courage to communicate with strangers.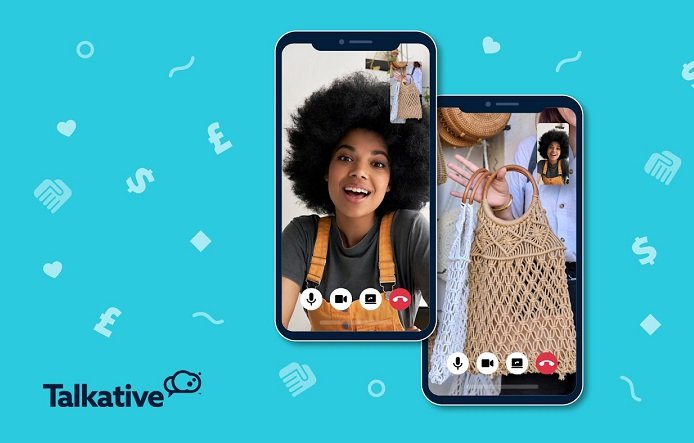 Talkative has many amazing and great features for you. You can chat with your friends with images, audio and video. Talkative helps you make new friends with a fast and free messenger. You just need to create a personal profile and find people with similar interests and mind sets.
Basically, it is a voice chat application. This is a community of voice chats from different parts of the world. Yalla is a free voice chat app where you can show yourself with pictures, emoticons, microphones, etc. In addition to voice chat, there are many games in chat rooms. By winning the game, you will also receive exciting virtual gifts. Thousands of chats are ready to join you. These chats can be either public or private.
Rooit ranks on our list of apps like Omegle because it is an Omegle alternatives app. It has texting and chat features just like the other apps we discussed above. In addition, thematic chats are available, such as School, Bar and LGBTQ. You can make new friends every day and enjoy playing virtual games with them. Surely, it brings entertainment and fun into your life.
Conclusion
The trend of social websites and apps has started in full swing, and today we have hundreds of such apps including Facebook, Instagram, Twitter, Snapchat, Tinder and many more. One such app is Omegle. Omegle is also designed to allow people to randomly interact with anyone around the world. There are many apps like Omegle that you can install and use on your smartphone, be it Android or iPhone.
Also Read: How To Change the Text to Speech Voice on TikTok?