Turtle Beach is a renowned gaming headset brand known for its high quality and user comfort. The Turtle Beach Elite Pro 2 + SuperAmp is the newest model in the lineup and promises to be the ultimate gaming headset. It has been designed with both pro gamers and hardcore gamers in mind, offering pro-level audio performance, extreme comfort, and a range of customization options. This honest review will provide an in-depth look at the Turtle Beach Elite Pro 2 + SuperAmp and let you know if it lives up to the hype.
Let's Talk About Design Of Turtle Beach Elite Pro 2 + SuperAmp
The Turtle Beach Elite Pro 2 + SuperAmp headset is an excellent choice for gamers and non-gamers. It offers incredible, immersive sound quality and all-day comfort. It's also got a unique design that makes it look like an everyday pair of headphones you might buy at a store, but with the added benefit of being able to plug in and play out wirelessly. The lightweight design also means that you'll be able to wear them for hours without feeling like they're pulling on your head or straining your neck. The only issue which some users feel is that the ear cushions were so soft that ears tend to get cozy and hot after wearing it for about an hour. You have to remove the headset and take a break for a few minutes in case you can plan for long-hour gaming.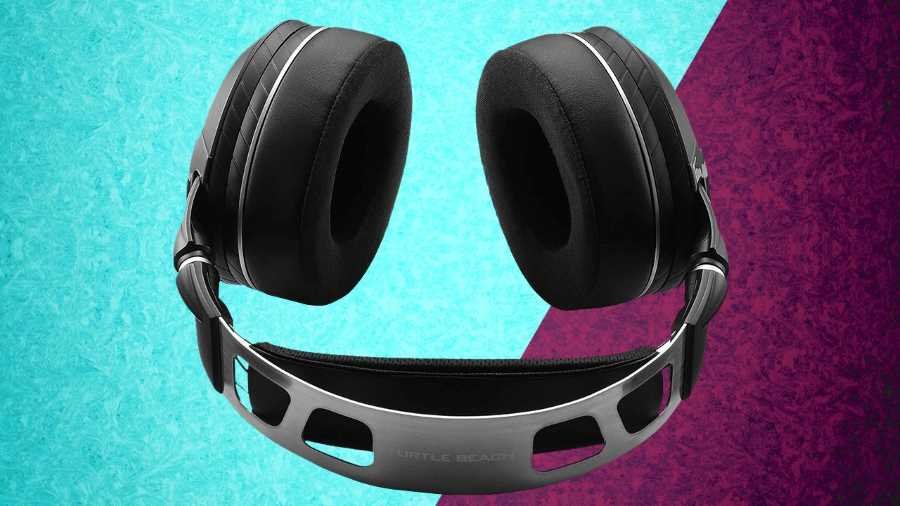 Apart from this, the Elite Pro 2 + SuperAmp comes with a metal body and fabric cushion. The earphones have 2 designs, either black plastic and metal on the PS4 version or white plastic and metal on the Xbox version. It looks so stylish that you can even use it when you are outside your home.
Turtle Beach Elite Pro 2 + Superamp Features
When you are playing a game on your PS4 via the headphone jack, the feature set is minimal. You have the mute button on the cable itself and also have the ability to a plugin or remove it. So if you are playing it offline, it's handy to just have the headset without anything hanging in front of your mouth.
Well, you can also adjust the volume via a pleasingly solid dial. Also, if you don't have the new PS4 with an optional port then it would work via USB. You can experience rich and ambient sounds when you are playing a game such as character dialogue, empty room sounds, accident sounds, and many more.
When we talk about ear cushions, so it is easy to remove and handy to clean. You can also remove the plastic outer shells of the cushions just to add a more personalized design.
Turtle Beach Elite Pro 2 Superamp Specs
Audio Connection: Easy to connect with Xbox and Windows 10 or 11, Also use USB Mobile device and Bluetooth
Speaker Size: Turtle Beach Elite Pro 2 has 50 mm Nanoclear with neodymium magnets
Microphone: It has a pro gaming mic with Truspeak Technology
Ear Cushions: They use Athletic fabric and leather on the ear cushions. They also use cooling gel to infuse memory foam.
Body: It comes with a metal body
Pros And Cons
Pros:
It is very comfortable to wear, and the built quality is pretty impressive
It offers incredible sound, you can even feel the walking sound or accident sound when you are playing a game
Elite Pro 2 + Superamp has mic monitoring and sound tuning feature
Cons:
Some users may feel that Bluetooth connectivity is poor
The headband padding is very thin
If you want to chat with your friends or need sound adjustment, then you first need to install their app
Microphone of Turtle Beach Elite Pro 2
The microphone is just outstanding. If you want to record your voice with clear crystal sound, it is easily done for you. It also remains highly intelligible even when there is a lot of ambient noise, it only picks the sound that comes directly in front of it. You can also feel natural sound when you are using it while attending a phone call that is connected to your phone.
Some users find it difficult to use when they are playing on Discord and connect their PC wirelessly to the super amp as a means of voice chatting. The sound quality drops very frequently and the gaming experience is bad.
Summing Up
If your only aim is to buy headphones for gaming and looking for an edge in titles like Fortnite, GTAV, Black Ops 4, and others, then you should go for it. As it offers a sound quality and an incredible noise cancellation option. But if are you a movie person or watch Netflix, then there are several other options as well at this price point. The Turtle Beach Elite Pro 2 + SuperAmp Price is $250, which is not worth just watching a movie. At this price, you can find many other options with different options as well. So it's totally up to you whether you can just watch Netflix or do gaming.
Also Read: SteelSeries Arctis 7 Wireless Gaming Headset Review: Perfect Package