The case must be required to protect your mobile. The otterbox will surprise you this time. Otter phone case is the best case ever that works hard and plays solid with ultra-tough, top-of-the-line cases and screen protection products. If you want your phone protected, with best looking and also accessories are big, and bulky thus, otterbox cases are best. Otterbox Defender is known to be the strongest cell phone case ever. Moreover, it offers 4-layer protection. The exterior part of the case is made up of silicon. Though, it is shock absorption against drops.
Here we introduce you to some best otterbox phone cases, which help you to choose the right case for your phone. Might be seeing these, your mind will go up, in opinion for the otterbox. Let's find out, what we think is the best phone case.
Outterbox Pixel 6 case gives legendary defence. The multi-layer construction protects your device from scrapes, dirt, serious drops, and bumps. Plus point included the holster double as a belt clip or hands-free kickstand. By seeing the environment, made with 50% recycled plastic. Material like synthetic rubber slipcover, polycarbonate holster, and polycarbonate shell.
Moreover, it is featured wireless charging. Can also pair with an otterbox screen protector, and 360-degree protection. As of now, people want the camera safe, accordingly, the raised edges protect the camera and also the screen.
Dimension: 6.90 in x 3.76 in x 1.37 in / 175.30 mm x 95.41 x 34.70 mm
Drop Height: 4X as many drops as military standard (MIL-STD-810G 516.6)
Price: $64.95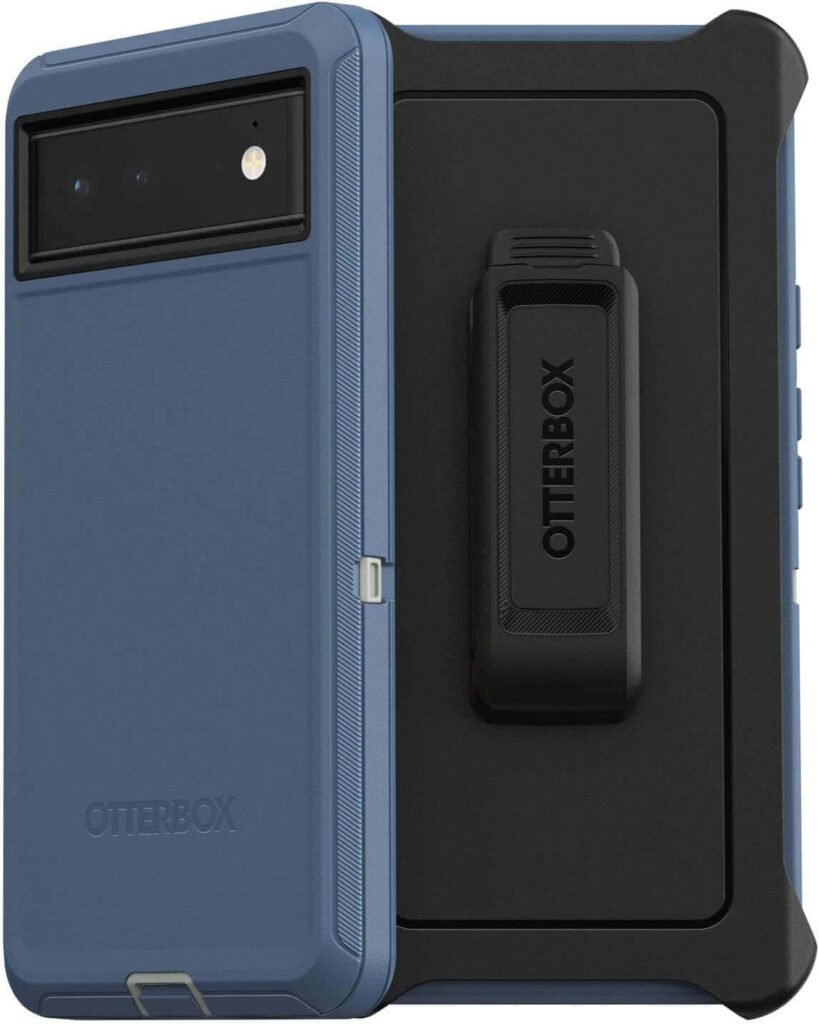 iPhone is itself a very hard phone but necessary to pick a case defender for that. Otterbox iPhone 12 case makes it more strong by defending it from bumps, drops performance, scrapes and many more. Rather than dust, dirt and lint from clogging jacks, the port cover will fend off.
It works with Qi wireless charging. The otterbox suggests otterbox power accessories for the best Qi wireless experience. But, if we talk about otterbox warranty, it gives limited lifetime warranty support by hassle-free customer service.
Dimension: 6.38 in x 3.58 in x 1.30 in/ 162.05mm x 90.93 mm x 33.02 mm
Drop Height: 4X as many drops as military standard (MIL-STD-810G 516.6)
Price: $59.95
The galaxy S22 otter case Pro integrates a silver-based antimicrobial additive microbial growth and defends the case exterior from many bacteria. This otter case ensures that It always keeps protecting your case and outlasts heavy use.
Additionally, the premium rugged design with a comfortable grip and wireless charging is also provided. But, it does not protect your screen and primarily interior piece pr holster.
Dimension: 7.10 in x 3.87 in x 1.37 in / 180.30 mm x 98.35 mm x 34.83 mm
Drop Height: 4X as many drops as military standard (MIL-STD-810G 516.6)
Price: $64.95
If we talk about the otter iPhone 11 case then, it has no built-in screen protector but has a solid inner shell and soft outer cover. The raised edges protect the camera lens and also screen less design. It is compatible with iPhone 11( 6.1" liquid retina HD display).
Dimension: 16.26 x 8.92 x 1.52 cm
Price: $ 81.90
After this, just see some series of cases that help you to express your individuality.
In comparison to the commuter series, the defender series provide higher protection. In case of protection, it adds a notable amount of bulk to the phone. The defender series is best for otterbox iphone11. It includes a limited lifetime otterbox warranty and is 100% authentic. Polycarbonate shell and synthetic rubber slipcover is the material used in the defender series.
Drop protect: DROP+ 3X
Price: $25.51
Read More:Top 10 Best Cases For iPhone 13 Pro Max To Buy Now
Choose this case with an ergonomic grip if you enjoy gaming. It is made to improve your grip and is simple to hold for an extended period of time. Sweat-repellent, anti-microbial, and cool vergence technology features help reduce overheating.
However, the edges of this case's single-layer plastic are fitted with anti-slip strips.
Drop defence: DROP+ 3X
Price: $25.00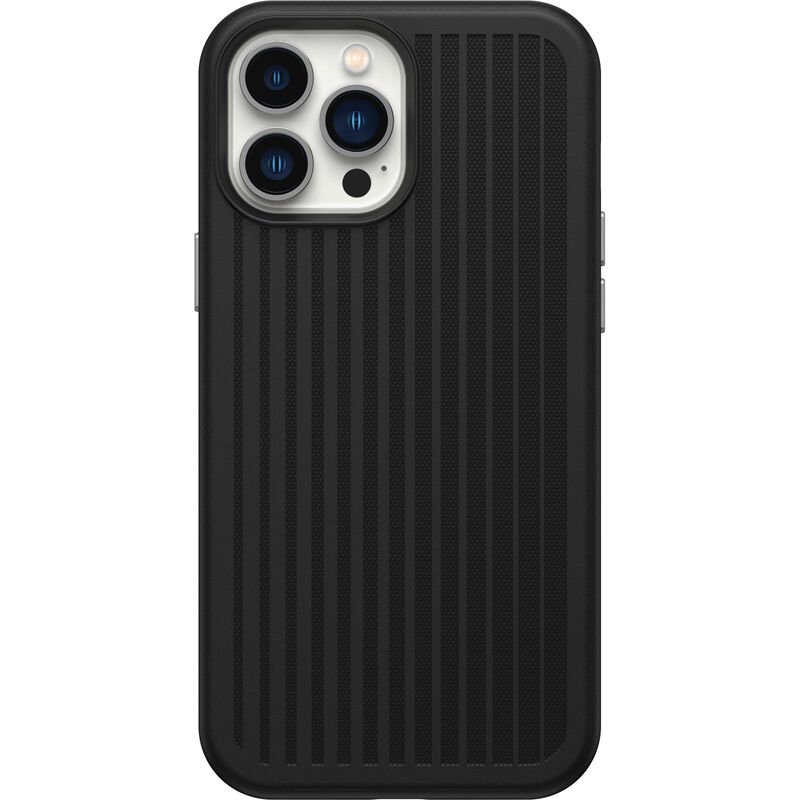 This pop case comes in designs like daisy graphic, white marble, What A gem, Trip tie-dye, and Feelin Catty. The pop socket can also function as a phone stand and is removable. You can also attach it to the rear handset so that it can be easy to hold the phone one-handed.
The material is polycarbonate and synthetic rubber. It also allows wireless charging and is water-resistant. But the otterbox case has one layer of protection.
Drop protection: DROP+ 3X
Price: $50
The symmetry flex series comes in two parts, one part onto the front to protect the frame around the display and the second one onto the rear. Though, this makes the phone twice as durable as the US Department of Defense Military Standard (MIL-STD).
It has wireless charging compatibility but is not water resistant. The two layers are provided, one on the rear panel and one on the front frame.
Drop protection: DROP+ 2X
Price: $ 46
The newest addition in the otterbox collection is made using 50% regrind silicone. This case is environmentally friendly because it is made by reclaiming and upcycling waste material. It comes in two transparent designs: a black carnival night design and a white Funfitti design.
Moreover, both the designs have MagSafe connectors. It is compatible with iPhone 13 and iPhone 13 Pro.
Drop protection: DROP + 3X
Price: $ 50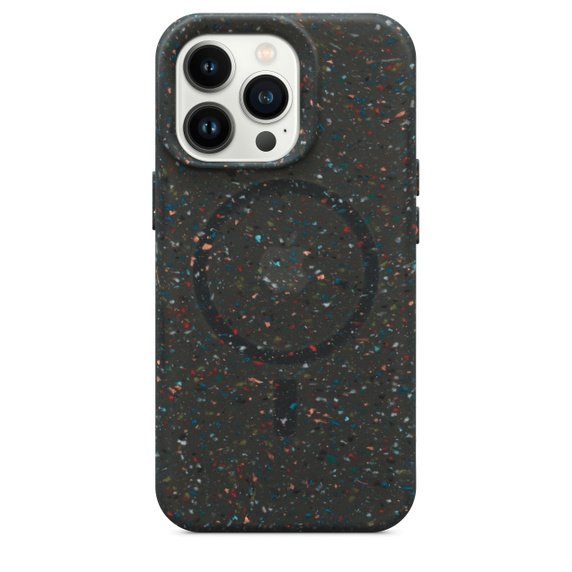 The Strada gives both rear and front protectors. It also has a metal latch, that keeps the folio closed when your phone is not in use. In the front panel, there is a small pocket where you can out a card or cash, but only two to three. The three cards in the slot will prevent you from closing the folio properly.
The case is available in many shades like pink, brown, purple, black and cream. The otterbox case is thick in comparison to others, but the company has still working to make it slim. It has wireless charging but is not water-resistant.
Drop protection: DROP+ 2X
Price: $ 40
Conclusion
If you want a case that gives the most robust protection, then the otterbox phone cases are best for you. Otter boxes are a bit expensive, but they are worth every penny. As seen, it has a pretty good lifetime warranty includes 30 days, almost positive. Otterbox gives everything that you want for your case. I hope, this information will help you to choose your fab and protective one.