Summary – See how to monitor your home remotely, in an automated way, and in real-time
Whether you are concerned about theft or just want to register a naughty pet, the best wireless security camera provides real-time alerts, built-in sirens, and other features. It's great that there are plenty of great options to choose from. These devices offer two-way communication, night vision, cloud storage, motion tracking, and HD video for top-notch video quality. Search the internet to find the best outdoor security camera system you can think of. Choose the option that has multiple cameras option.
Read below to know about the features of some best outdoor security cameras 2022.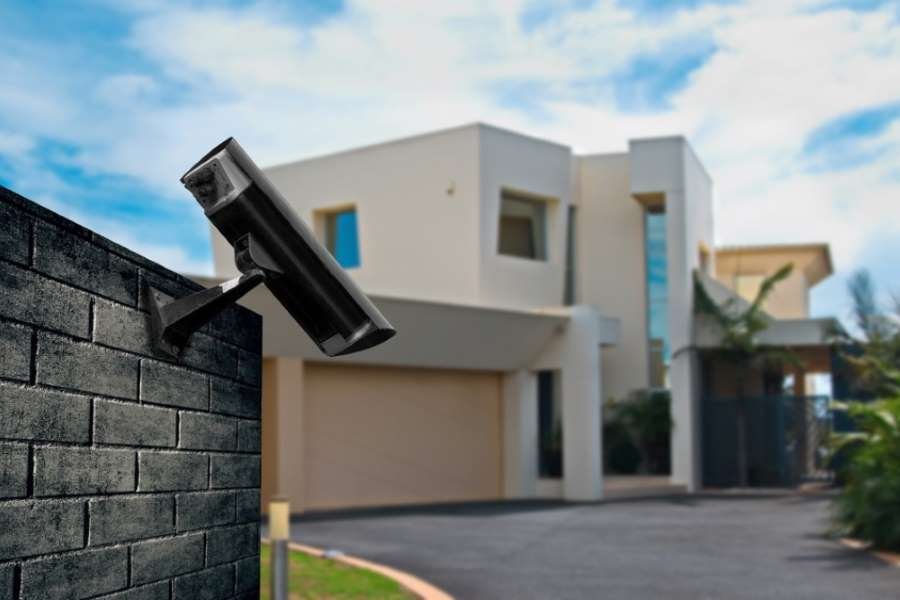 Mijia is a model of the Chinese Xiaomi and has an incredible image. With this device, you will get very clear recordings, even in dark places, making monitoring easier. A dual motor allows this camera to take 360º images, in addition to having a 96º vertical view.
This device has artificial intelligence that supports a motion detector, sending messages directly to your smartphone app. Also, you can control it from any device that has Alexa integration.
With an image quality of 1080p (Full HD), Positivo's smart Wi-Fi security camera has 110º vision coverage and a two-way audio system. It allows the user to listen and communicate through the device. It also allows real-time monitoring from anywhere.
This security camera is integrated into a smartphone app. You are able to control it via Alexa, receiving notifications or alerts regarding the security of your home, such as movement identification. This makes this device widely used as a baby monitor.
Arlo Pro 2 is the best outdoor wireless security camera system. The template is for indoor and outdoor use. Therefore, with it, you can observe children in the room and keep an eye out for the elderly. Or even in the garden to monitor what is happening outside. In addition, the device is also suitable for companies that need to have remote monitoring. This camera is full color and has a self-adaptive white balance according to the environment. It is certified for resistance to rain, sun, heat, or cold, and even has night vision.
This is the most expensive outdoor security cameras on our list and you can install it outside of your home. It is fully compatible with Alexa, being able to receive the recording and targeting commands, saving images in 1080p (Full HD) in the day and night environments.
You can view what the security camera is recording on TVs, cell phones, or tablets, having a field of view of 355º horizontally and 90º vertically, allowing for great monitoring from a distance. The difference in this device is that it has LED lights that come on as soon as they detect movement in the place, illuminating the entire environment.
The Elsys Wireless Camera is designed with ease and security in mind. Its infrared night vision system delivers crisp, clear HD images, and recordings. The device is compatible with DVR/NVR, and Onvif protocol. It has a Wi-Fi connection, and 355° (horizontal) and 90° (vertical) rotation axes, motion alert. You can monitor directly via the application. All with simple installation, configuration, and assembly. You can install it in any room in the environment.
Integrated with the smart home and Positivo's smart ecosystem, the Wi-Fi security camera allows real-time remote monitoring of any location via the app, with Full HD images at 15 fps, up to 8x digital zoom, wide angle 110º, infrared night vision, and Alexa-linked voice commands. Its system sends notifications to the user about movement alerts and its built-in microphone and speaker feature allows it to be possible to communicate with the baby or pet to calm them down.
Compatible with Alexa, Google Assistant, and IFTTT, the DCS-8300LH camera from D-Link allows you to monitor your environment in clear detail in Full HD during the day or night and regardless of where the user is. The device features a 137° wide-angle lens, sound and motion detection, free cloud storage, clear 2-way audio, and a range of up to 5 meters in a lightweight. You can install it anywhare.
The Intelbras camera is equipped with voice interaction software, where it is possible to listen and communicate at a distance through the device. All images are recorded in Full HD on the cell phone and provided at super-wide angles with night vision and up to 8x zoom, in a customizable system via the Mibo app and easy to install.
This is the best-wired security camera system with Night Vision. It has the ability to stream straight to your smartphone in high quality. In addition, its night vision has a range of up to 9 meters, even in total darkness, with infrared light and 8x digital zoom. So you don't miss any details!
It is still possible to watch short video clips, made in motion detection, and receive notifications via smartphone. You can install it anywhere due to its magnetic base.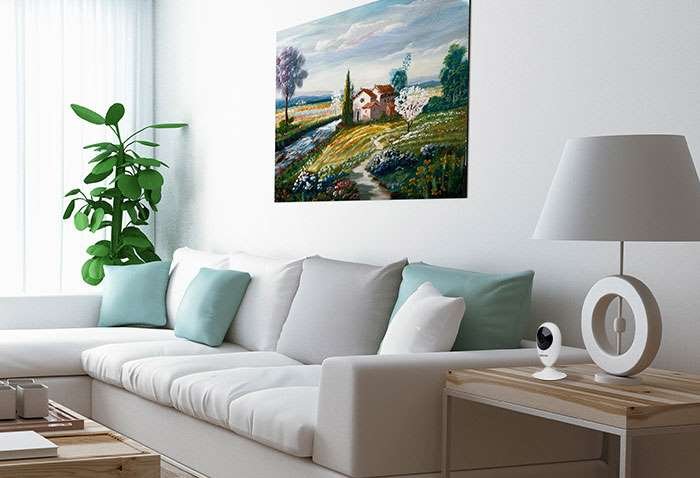 This is the Good and Cheap Home Security Camera that you can choose for your home or small business. Through your smartphone, you can install records and receive alerts. The model even has a motion sensor. MIBO IC3 is compatible with Android and iOS.As for image quality, it is guaranteed with HD resolution and a 111° diagonal field of view. The device even has night vision for environments with little or no light, and two-way audio for remote communication. The camera has 8x optical zoom, 180° image rotation, and password protection.
After installing this system, if you feel any defect in it, you can raise the best home security camera system consumer reports. They will fix the problem soon.
Conclusion: Is It Worth Buying a Security Camera?
It is not a more "expensive" investment as it was a few years ago. Security cameras can be a good alternative to keep your family safe and monitored.
We hope you were able to find the best security camera for your home or office that meets all your needs.
Also Read: Top 10 free VPN Apps For Android, iPhone, And Windows