Carl Pei, the founder of OnePlus, has founded a new company called nothing. A release date for the first phone will be announced later this summer. But what will the characteristics of Nothing Phone 1 be?
Release date and launch of Nothing Phone 1
The wait is over!! Carl Pei has confirmed that Nothing Phone 1 will officially go on sale on July 12th. The event will take place in London where Pei and his team will discuss the features, specifications, unique abilities of Nothing Phone 1, and of course how much it will cost.
A release date for the Nothing 1 phone should follow shortly thereafter. We wouldn't be surprised if the Nothing phone 1 is available for Pre-order once the July 12th event ends.
Nothing Phone (1) Specs
Perhaps the most important aspect is nothing phone 1 specifications. It will run on a Qualcomm Snapdragon SoC, most likely Gen 1, and it will run its new operating system – Nothing OS – but other than that, nothing else is known about the phone.
We are expecting an AMOLED display, probably QHD, plenty of RAM – up to 8GB – and probably 128GB of storage for the base model. We would also like to see SD support on this phone. Also, it has fast wired and wireless charging.
BBK – the company that owns OPPO, OnePlus, RealMe, and VIVO – has all the best charging tech and they are funding the entire Nothing project, so it would make sense to use some of its intellectual property inside the Nothing Phone 1. It would be nice to have 65W wired and wireless charging, especially if the price is competitive.
Nothing phone (1) design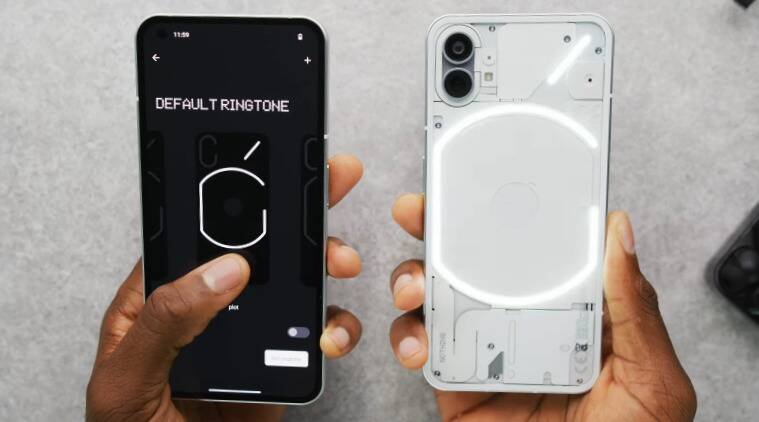 One interesting turn of events has to do with the design of the Nothing Phone 1. According to early leaks, the company will be using the same see-through design it also used its Nothing earbuds on the phone. If true, this would mean that Nothing Phone 1 will have a clear chassis, allowing you to see all of its internal components.
No other phone has done anything like this before, with the exception of a Xiaomi phone that is tested a few years ago, but it was only on the back of the phone, and even then it wasn't real innards. We believe it will be sufficiently specialized to attract many early adopters if nothing succeeds in making a completely transparent phone that actually looks attractive.
How much will Nothing Phone 1 cost?
Nothing is known about the Nothing Phone 1 at this time. All we know is that the nothing phone 1 processor is a Snapdragon processor, potentially has a transparent design, and a Nothing OS for its UX. We have no idea about Nothing phone 1 price. However, given Pei's previous ventures, we are willing to bet the Nothing Phone 1 will be aggressively priced. It all depends on how aggressively the company decides to act.
The phone could be a flagship phone, priced at around $500. However, this seems unlikely to us: Nothing currently has market share, brand awareness, or customers. So, going into the market and asking people to pay $500 for an unknown phone from an unknown brand- The subject is stupid. Nobody would buy it.
And if Nothing Phone 1 appears in the US, it will need carrier support. Without this, the phone will not work very well. This is more important than ever now, so if Pei wants this phone to fly, he will need to get carriers involved. Unless, of course, Pei makes the phone so cheap that people flock to buy it from the Nothing phone 1 website or Nothing phone 1 from Flipkart.
Conclusion
We all are hoping for a unique-looking phone with killer specs and a decent camera for less than $500. This is our hope for Nothing phone 1 India.
And if brands like Google and LG can't get a foothold in the phone market or even OnePlus, then what can nothing hope for? Pei's crossed finger has something unique up its sleeve because for this phone to be successful, the marketing and positioning of the phone have to be insanely perfect.
Also Read: Xiaomi 12 Pro Launched: Xiaomi 12 Pro Price, Specifications & Availability details