After long months of uncertainty and variations in recent years, the year 2022 started with high expectations for the cryptocurrency market. So, check out in this article the main trends for this year. Follow up!
The most famous currency today is Bitcoin, but did you know that it is not the only digital currency on the market. There are many other options when trading cryptocurrencies that can be less or more promising than Bitcoin.
Therefore, when accessing platforms for this type of trading, you can check the diversity of assets of this type. Therefore, it is up to you, the investor, to study and analyze the projections of each available digital currency to understand whether it is worth investing in this market.
To help you with that decision, we have gathered some information in this article about the most promising cryptocurrencies in 2022. So, if you intend to invest in this market this year, check out our list of the most promising ones below.
What are cryptocurrencies?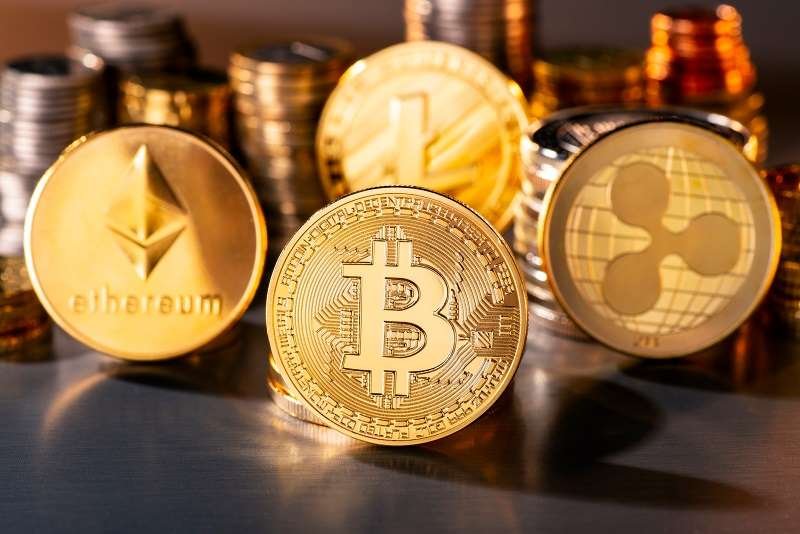 Cryptocurrencies are digital currencies stored in a decentralized manner, that is, they are not controlled by any specific bank, country or body. In this way, they are developed by a Blockchain network responsible for safely storing the most diverse types of data.
An example is the financial transactions, data and records of users that participate in these operations.
In this way, cryptocurrencies generated on the Blockchain have a value that in many situations can be converted to other currencies, such as real, dollar, and euro. Thus, they are used as a currency for the consumption of services or the purchase of products.
Due to its growth and relevance, organizations are increasingly interested in receiving digital currencies as a means of payment. However, a point of attention to these assets is their volatility.
How do cryptocurrencies work?
Just like physical money, cryptocurrencies can be used for the same purpose. In this way, its three main functions are is to act as a medium of exchange, optimize commercial transactions, Store of value. In this last situation, the currency is used to preserve purchasing power in the future. And, finally, it can function as a unit of account that is when some products are priced and the economic value is based on it.
It is worth mentioning that because of the volatility to which its price is subject, Bitcoin has not yet acquired the status of unit of account.
What are the most promising cryptocurrencies of 2022?
Although Bitcoin is the most well-known digital currency today, there is a wide variety of other types of cryptocurrencies, mainly due to their different characteristics. So, get to know the main currencies available on the market below!
Ethereum (ETH)
The crypto currency Ethereum emerged intending to be a direct competitor to Bitcoin (BTC), and, according to experts, it has succeeded and is still on the rise.
As such, Ethereum has been seen as a powerhouse in appreciation and growth. One of the differentials of this crypto currency is the possibility of "tokenizing" some physical assets.
Solana (SOL)
Marketed as "Ethereum Killer", this coin developed with the aim and potential to overthrow Ethereum leadership. The coin had recorded growth in 2022 of 11,179.5%.
As such, it can keep its fees low without losing security. In this way, Solana has been identified as one of the biggest competitors of Ethereum.
Polkadot (DOT)
Polkadot has a great projection for this year. Coin launched in 2016 by one of the co-founders of Ethereum, the cryptocurrency emerged to bring scalability to the digital asset market.
Polkadot ended the year 2021 with a growth of 187% and is currently among the highest positions in the global ranking of digital currencies.
Avalanche (AVAX)
With one of the cheapest transaction fees on the market, Avalanche grew by 3,326.70% in 2022. Furthermore, when the coin was compared to the Ethereum network, it offered superior advantages in programmability and scalability. One of the advantages of Avalanche is that it is also a network. In this way, it is composed of three separate Blockchain- P-Chain, C-Chain and X-Chain.
Helium (HNT)
With a growth of 2,825.30% in 2022, Helium provides a decentralized connection to the internet, without needing a provider. Also, your system connects with all smart devices.
The Sandbox (SAND)
Finally, we have The Sandbox (SAND) which has Blockchain technology with protocol technology, distributed to track and ensure information security. This allows Sandbox to make it possible to create virtual terrains in the Metaverse that can be traded.
Therefore, cryptocurrency is one of the most promising and has already reached the point of being used by large companies such as Tesla.
Conclusion
In this article, you can check out some of the most promising and cited cryptocurrencies for 2022. However, there are numerous coins on the rise such as Axie Infinity (AXS) and Start Atlas DAO (POLIS), considered game currencies.
Also Read: NANO Crypto Price Predictions 2023, 2024, 2025: Deep Analysis