Technologies seem to be growing every minute. No, I am not exaggerating even for a bit here. It's true! Today more and more businesses are found making the most of technological expertise just to have an upgraded status every now and then. We are living in a whirlwind of information, so trusting anything, in particular, can be quite a difficult task. Concepts like validation, reviews, specs and price are given way more important than ever before. And this web development project is no exception.
Are you willing to develop an alluring website for your company? Kudos to that! Now have you thought about which website development company would you like to bet upon? And of course, how much will it cost? Well, that's what we will be discussing further in the following post. I hope you will find this one interesting.
First and foremost you need to figure out why you need a website?
Significance Of Website Development
In today's era, running any business whether it's small or large or from any type of industry vertical, education, media and entertainment, manufacturing, retailing, you need a strong online presence, i.e. a website. There is no scope of if's and but's here. Now if you happen to come across a company name that you haven't heard of before, what will you do? I am sure you will Google it for relevant reviews and ratings right? Apart from that, If you are looking for a particular product, say hair dryer from Philips, you will simply search the keyword and find relevant sites that offer such products.
Still not sure about whether you need a website or not? Further below I would like to mention certain reasons for using web development for businesses.
User-Friendly Design Interface
One of the most amazing advantages of considering web development projects for your business is that you can ask your web developers to create user-friendly design interfaces so that more and more users get compelled to visit your site and stay there for the long haul. Do you know how a website is created? Well, it is created by combining HTML, CSS and Javascript. These are basically the fundamental pillars that have the potential to make any website a cut above. The more user-friendly a website is the more ranked it is likely to be. Also, you are likely to reach more and more customers in a short span of time.
Establishing Brand Identity
Another major advantage of creating a website is that this is the best bet to develop a brand identity. How your customers perceive you is quite important here. I mean that's how you will increase your sales and revenue. As soon as you establish brand identity, it's more like you are advertising your business most subtly and trying extremely hard to increase sales.
What does your brand identity consist of? Right from mission, vision, values, unique positioning, and enhanced brand personality, everything is included in brand identity. Developing a website is the best possible way to showcase all crucial elements and features seamlessly.
Receive Organic Traffic
Another benefit of developing a robust, scalable-looking website is to drive organic traffic. You see today simply developing a website is not important, what's more, important is to develop one that comprises SEO friendliness and can get easily ranked on Google. Now what is organic traffic? Well, it is when people end up visiting your website without you paying for them to find your precisely via PPC or Google ads. All you need is a well-optimized page and then you don't have to worry about anything else.
Remember, the more traffic leads to increase in sales and revenue. Now how to develop a well-optimized website? Well, conduct effective keyword research, create as many blogs as you can, follow best practices for link building, high-quality headlines, meta descriptions and whatnot!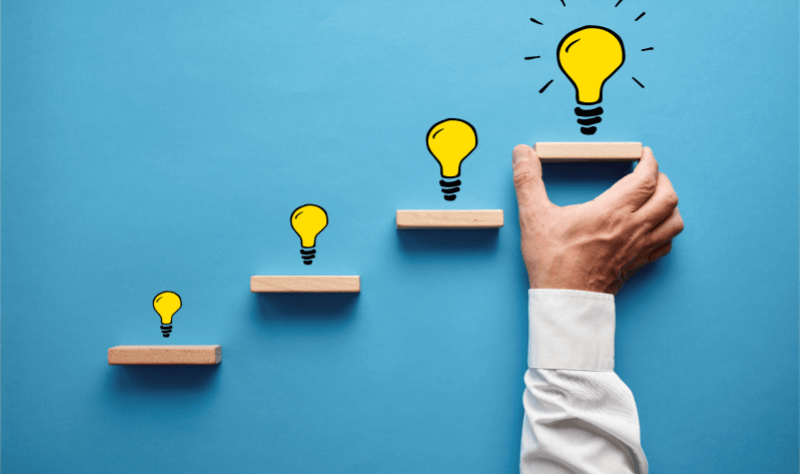 Establish Strong Bond With Customers
Your customer is the key here, no two ways about it! To succeed as a business, you must begin pleasing your end customers so that they don't just keep on coming but also spread the word for you among their near and dear ones. In fact, here's a tip – try to offer a strong connection, a touch or personalization, so that customers can get connected with you at that very instant moment. In fact, offer them a fair chance to know about you and your story. By doing so, they are 100 times more likely to buy products and services from your store instead of your competitors.
A well-performing website mainly comprises amazing user experience and personalized features to make the customer's journey seamless and amazing. The more and more customers are being positive about your business, the stronger your connection will be.
Drive Sales
On and all, website development projects can definitely increase your sales and revenue. You see the maximum of your purchase will happen through your website. Though, after the global pandemic, online purchasing has surely become a new sensation and not doing so means you might miss out on a large portion of potential sales.
So I guess now you are pretty much convinced why you need a website. Now it's time to estimate the cost. Price has and the price will always remain one of the most crucial factors to take into consideration especially when it comes to conducting a web development project.
How To Estimate The Cost Of A Web Development Project?
Now since no two businesses are the same then how can their website development cost be the same? Price varies depending on several factors such as what type of project you are developing, size, and so forth. Basically, website development costs range from $1000 to $300,000.  
Now if you are planning to develop a constructor-based website then you might have to pay around $1000 where for a basic one featuring minimal functionalities, then the cost might increase from $10000 to $35000. Whereas, if you are planning to develop a complex or complicated site consisting of more advanced features then the cost will increase from $150,000 to infinity. Website development projects cannot be limited to a specific budget. I mean you can never have enough of these investments. However, there are several businesses who are found spending extravagantly but hold on, is this your only project. Of course, not! It's a crucial part of your business, not the entire thing. So make sure you decide the budget in advance and then stick to it.
Further below I would like to mention some types of websites you can think of developing and how much they might cost.
| | |
| --- | --- |
| Type of Website | Cost |
| Landing Page | 3000 |
| Blogging Site | 4800 |
| News Portal | 4800 |
| Corporate Website | 6400 |
| eCommerce | 40000 |
| Educational Site | 40000 |
| Entertainment Site | 64000 |
| Social Media Website | 80000 |
So you see, it's never the same. All you have to do is look for a reputable and reliable website development company that carries an immense amount of skills and expertise in offering the best possible services at a reasonable price. You see such an option is pretty easy to source, cost-effective, you get access to large teams of professionals, flexibility and scalability while working on the project. You can even consider offshoring your project per hour. What I mean is, the hourly rates are different for different regions. For example, in Australia – we have $80 to 120 whereas in the USA is $100 to $150, Western Europe is $70 – 100 and Ukraine is $40 – $80 and India is from $10 – $30
Conclusion
And we are done for now! Whatever website development project you opt for just make sure it is easy to use, SEO-friendly, offers value for money, SSL certification,
etc. I hope now you exactly know what needs to be done to conduct a successful web development project. If you like reading the post, feel free to share it with your peers and help us in spreading the word.
Also Read: 6 Essential SEO Tips For Beginners To Boost Traffic