Emojis progressively displace written words in favor of compact and multicolor graphics as a short-form mode of communication. This trend toward the use of emojis has accelerated in recent years. Because there are so many to choose from, it might be challenging to decipher the significance of each of the many emojis. Many of them have been involved in their sort of slang. It is used in place of conventional terms either to avoid the scrutiny of one's parents. Also, it helps to communicate in a quicker and more streamlined manner. Let us describe more about Apple biting lip emoji meaning and how you get this biting lip emoji on your iPhone or iPad.
The "biting lip emoji" is a relatively new addition to the extensive collection of emojis available on the internet. It does away with the typical yellow design and replaces it with a straightforward mouth that shows the top teeth and bites down on the corner of the lower lip. Late in 2021, it had its first public appearance, but it has only recently begun to spread to emoji-heavy parts of the internet.
You either like using apple emoticons or despise them, and many others feel the same way about them. It should not surprise that some emojis can bring the general population together in their shared disapproval of them.
The lip-bite Emoji is one of Apple's 123 introduced the newly emojis in its most recent iOS 15.4 release. This specific Emoji is the one that has drawn the most attention from users.
What does it signify when someone has a biting lip emoji?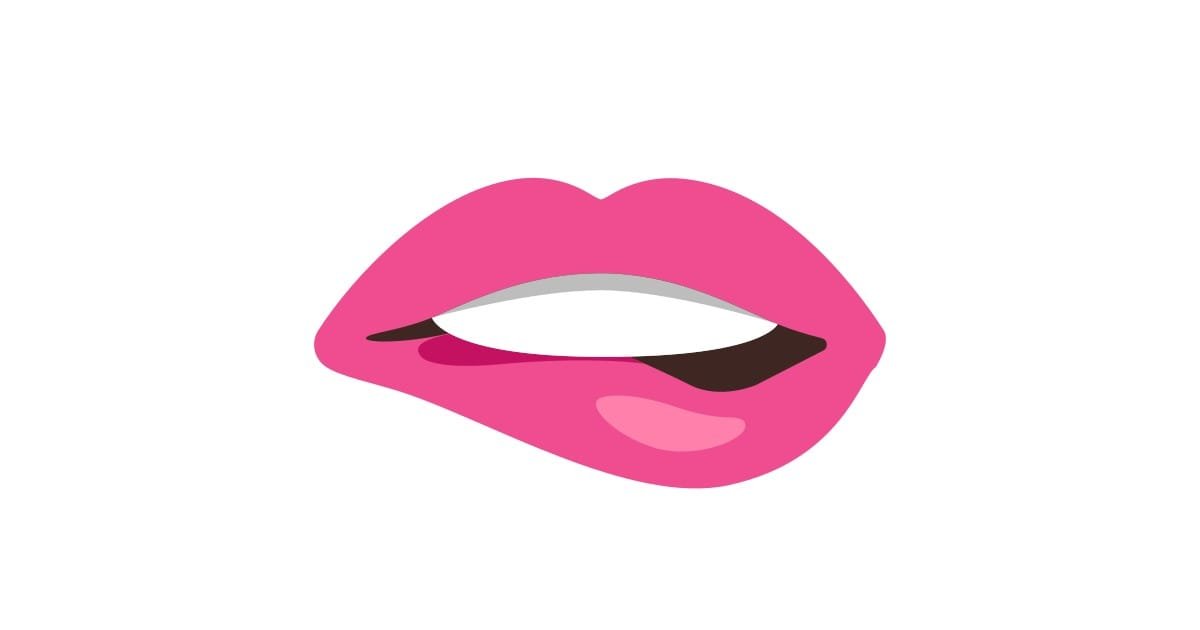 The Emoji depicting a person biting their lip has quickly become the standard response for sexually charged exchanges. It is often to convey arousal, seduction, or desire, a standard component of flirty conversations. However, it is not in this context. Also, it also indicates fear or concern, enthusiasm, and even sometimes insecurity.
What Emoji cites the unexpected versatility of the biting lip emoji as one of its strengths. It is possible to describe a lack of reaction or response to something as "nerve-racking, uncomfortable, or merely worrying."
However, you may still find the most typical use of this Emoji among the most thirsty people on the internet. The Emoji depicting a person biting their lip is widely understood as a sign of desire. It is often used during flirty discussions as well as during sexting. According to What Emoji, the widespread usage of one specific interpretation of the "biting lip" emoji might confuse when attempting to use it in other settings. It was one of the points makes the website.
New Emojis Adds in iOS 15.4, Include a Melting Face, Biting Lip, Heart Hands, and Troll, Among Others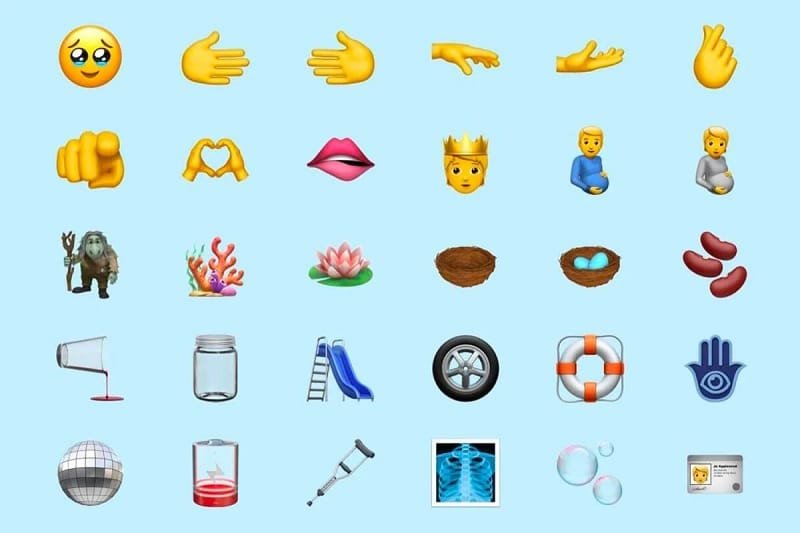 Apple includes support for Emoji 14 in the latest version of its mobile operating system, iOS 15.4. This update also includes several brand-new emojis, such as a face that is melting, lips that are biting, heart-shaped hands, and more. Emoji 14 adds 75 new skin tones and 37 new emojis, bringing the total number of characters to 112.
New faces include the melting face, the saluting face, the face with wide eyes, and a hand over the lips. Also, you can find the face with the peeping eye, the face with the diagonal mouth, and the dotted line face.
There are several new hand emojis, including heart hands, hands pointing rightwards, hands pointing leftwards, hands with palms facing down, hands with palms facing up, hands with index fingers and thumbs crossed, and hands with the index finger pointing at the viewer.
New things include a nest with eggs, an empty nest, an x-ray, a crutch, a playground slide. It also includes a wheel, a ring buoy, a hamsa, a mirror ball, a jar, an identity card, and a low battery. New flora and animals include coral and lotus. Eggs, beans, and the action of pouring liquid are among the new culinary items. It is an emoji depicting a troll on the way to the category of fantasy figures. You may find new Emoji on the iPhone and iPad with the latest versions of iOS and iPad. Also, it is available on the Mac with the latest version of macOS Monterey 12.3.
Also Read: TikTok Viral Trend Chupapi Munyayo Real Meaning Explained