Criminals promise that the price of the fake Amazon cryptocurrency will skyrocket for what is an interesting "investment opportunity".
Researchers at the firm Aka Mai Technologies have detected a new type of cryptocurrency scam that uses the name of Amazon to try to steal bitcoins from its victims. Criminals commit fraud by taking advantage of "time-sensitive" lures. This means that people feel that if they do not invest their money quickly, they could miss out on a lucrative business opportunity.
The fraudulent campaign unfolds as follows. Scammers send messages through social media and cryptocurrency enthusiast groups that include a fake link to a story posted on "CNBC Decoded," a fake news site.
They predict that Amazon's cryptographic token will skyrocket in price in the next few hours after it hits the market. this represents an investment opportunity that will not repeat.
Subsequently, from that website, it redirects people to the Amazon token presale platform where they must register and make the payment of the cryptocurrencies in Bitcoin or Ethereum.
Cyber ​​attackers prefer cryptocurrency payments. It simplifies fraudulent transactions, enables evasion of financial regulatory inspections, and protects their identities.
As part of the scam, the criminals also offer a referral program through which they offer supposed benefits to their victims for recommending the cryptocurrency to their family and friends.
According to recent studies, the numbers are similar. They argue that this is because mobile devices are the main mechanism for consuming Internet content, whether through social networks, news pages or games.
Amazon Coin reviews: Scam or real?
Rumors about a new Amazon cryptocurrency that could revolutionize the crypto market originated a little over a year ago, in 2021 when the networks were filled with announcements about this supposed new launch.
In these times, you have to pay maximum attention to this type of "fake news" or scams. The announcement in question talked about an upcoming Amazon Coin ICO, with a starting price of $0.12.
These types of amazon token presale scams are based on people's trust in the Amazon brand, but by reviewing Amazon Coin's opinions, we have been able to clarify that the supposed token is not real and that Amazon's cryptocurrency is a scam.
What is Amazon Coin?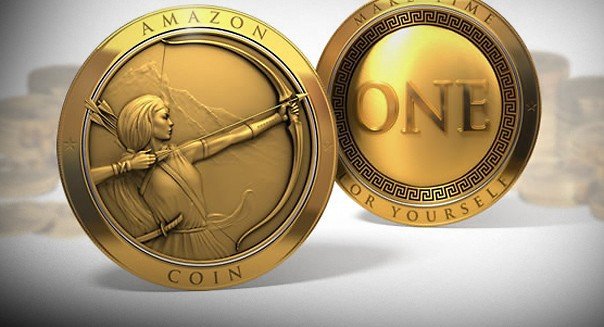 Amazon does have a digital currency under the same name, Amazon Coin, but its usefulness is far from what the fake news tries to sell to the public. 
According to Amazon Coin opinions, it is a token or virtual currency, which means that with our real money, we can get these virtual currencies that serve as a form of payment for some Amazon services within the Amazon App store. But it is not something new, nor is it a cryptocurrency because it does not use blockchain technology.
Process of scamming
Once the user is on the site, he can create a new account. With this, the risks for the users can increase. If a user attempt to "buy" tokens from Amazon, they will go to the main page asking to exchange legitimate cryptocurrencies for non-existent tokens. Bitcoin, Ethereum, and LiteCoin, among others, can use for this "purchase".
The cryptocurrency payment will send to the scammers once the user has "bought" the token. The user does not receive anything in return.
Researchers observed malicious advertisements spread across the world. To protect themselves from this and other scams, users should pay attention to cryptocurrency ads and posts on social media and always check URLs and websites before entering purchase details.
Conclusion
In addition, it is important not to fall into tactics of acting under pressure, which include statements such as: "flash sale", "only a few left", or "immediate purchases". Users always should research official sources and report fraudulent posts and ads when viewing them, this can help remove them from social media.
Clicking on these ads leads to fake, well-designed Amazon websites that appear to be legitimate. These fake sites also include free Amazon Prime and Amazon Prime Gaming deals for those using the non-existent new cryptocurrency – a smart move, one that mimics Amazon's aggressive marketing of Prime as a perk.
FAQs
Are Amazon tokens are real?
Based on the rumor, Amazon could be entering the cryptocurrency market and creating its own tokens as part of that. Based on a July 2021 Amazon job posting, these stories were based on speculation. No Amazon Tokens are currently for sale, and the rumor has not been verified.
How does pre-sale crypto work?
Amazon token presale takes place when a project offers tokens to specific investors when the business is still under development. There is a presale token event before the Initial Coin Offering (ICO).
Also Read: What Is A Geek Squad Email Scam And Best Way To Avoid It?