With scary and enigmatic plots, we put together a list of the Best Horror Movies on Netflix according to the audience.
There are many movie options in the Netflix index, and one of the genres most popular among users is the horror section. For those who like feature films that cause chills and jump from the couch with fear, we prepared a list of the 10 Best Horror movies on Netflix according to fans. Check out!
Bulbbul
An Indian supernatural production, Bulbbul is set in a village where there is a local legend about a witch. In this place, a woman who finds her childhood passion gets involved in a web of loves, mysteries and murders.
Directed by: Anvita Dutt
Year: 2020
Actors: Tripti Dimri and Avinash Tiwary
Errementari: The Blacksmith And The Devil
Basque language film, Errementari: The Blacksmith and the Devil is a story of Patxi, a former soldier who works as a blacksmith in a small village. Following the "fame" of having a relationship with the devil, a government official investigates him.
Directed by: Paul Urkijo
Year: 2017
Actors: Eneko Sagardoy, Uma Bracaglia, and Kandido Uranga
Alive
South Korean film released after the Covid-19 outbreak. Alive tells the story of a young gamer trapped in his apartment during a zombie apocalypse. Away from his family and out of touch with the outside world, he tries to survive the outbreak with the tools he has.
Directed by: Il Cho
Year: 2020
Actors: Yoo Ah-In and Park Shin-Hye
Annihilation
Directed by Alex Garland, from Ex Machina, Annihilation has Area X as its protagonist. This is a hostile place, surrounded by a translucent barrier from which no one returns alive. That is until one of his explorers reappears sick and his wife decides to follow in his footsteps.
Directed by: Alex Garland
Year: 2018
Actors: Natalie Portman, Tessa Thompson and Oscar Isaac
Possession
One of the best horror movies on Netflix according to fans, Cargo is set in Australia and follows one man's journey through a zombie epidemic. After losing his wife and being infected, he enters a countdown in search of help for his daughter.
Directed by: Ben Howling and Yolanda Ramke
Year: 2012
Actors: Martin Freeman and Susie Porter
Fortuna Maldita
Fortuna Maldita is an Indonesian film that won a sequel in 2020, called May the Devil Take You Too. In the long, the relatives of a man who is on the verge of death in the hospital, go to his house and discover macabre secrets about his past.
Directed by: Timo Tjahjanto
Year: 2021
Actors: Chelsea Island and Pevita Pearce
The Nanny
The comedic horror feature film, The Babysitter is a satire of teen movies of the genre. In its story, a boy discovers that his beautiful and amazing nanny is part of a satanic cult. Worst of all, his members now know he knows his secret.
Directed by: Joel Novoa
Year: 2018
Actors: Schuyler Fisk, Jadin Harris and Jaime Murray
The Perfection
Psychological horror full of twists, The Perfection follows the steps of Charlotte, a musician who decides to resume her career with the cello. She becomes romantically involved with Lizzie, a young star in the area, but the girl begins to show strange symptoms during a trip.
Directed by: Richard Shepard
Year: 2018
Actors: Allison Williams and Logan Browning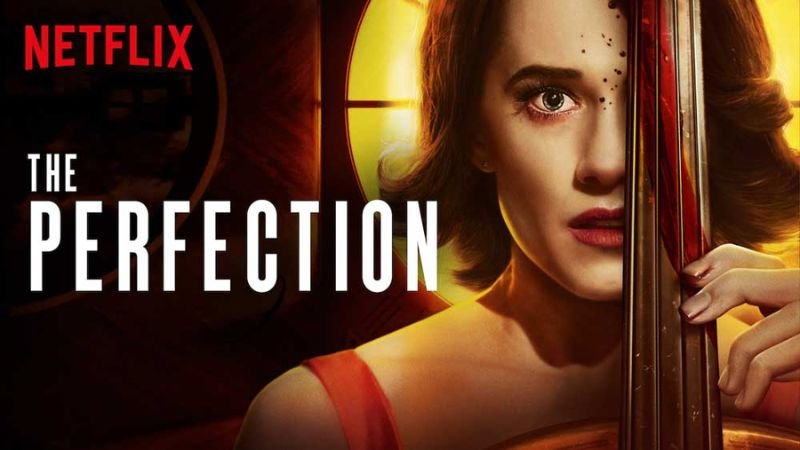 Apostle
For those over 18 years old and with very violent and macabre scenes, Apostle takes place in 1905, on an isolated island in Wales. In the plot, a man tries to unravel the mysteries behind a very hostile pagan cult, which kidnaps his sister.
Directed by: Gareth Evans
Year: 2018
Actors: Dan Stevens and Kristine Froseth
Cam
Premiered at the 2018 Fantasia International Film Festival, Cam brings the dangers of our digital age into sharp focus. In the plot, one of the main and most inventive camgirls of a site has her account invaded by a replica of her, losing control over her work and her life.
Directed by: Daniel Goldhaber
Year: 2018
Actors: Madeline Brewer and Devin Druid
Why Do We Need Suspense And Terror?
Have you ever stopped to wonder why we love horror movies so much? We pay a movie ticket to sit in a chair and die of fear or tension for a probable two hours. Wouldn't it be better to see a comedy or romance movie, in which we would at least leave the room happy? The answer is obvious: of course not.
In each new scene, we know the possibility of being scared is great. We often cover our eyes or hide under the blanket, just to not see something that we ourselves decided to watch. Productions such as The Exorcist and Paranormal Activity generated millions of dollars at the box office. These are the best horror movies of all time. The second film in the It: The Thing franchise, bordered on half a billion dollars, while the first volume of the series reached 700 million. The fact that audiences love horror movies is undeniable, but why?
Science?
Pleasure and mood are related to a small neurotransmitter called Dopamine. Thanks to it, we feel joy when witnessing a moment of tension, followed by relief. The sense of mystery and curiosity to find out what will happen in the end prevails over the momentary fear of monsters and murderers.
According to science, children start having nightmares as early as 3 years old, once fears begin to develop. Eventually, being accepted in society involves not being afraid of certain subjects, such as insects or the dark. Pressure from the social group corroborates an even greater increase in fear, which becomes repressed rather than worked on.
Each individual's beliefs will also be of vital importance in determining whether or not they are afraid of something. A claustrophobic person, for example, will feel terrified in a simple cave scene. Those who are afraid of clowns will not be able to see it: The Thing in a calm way, while those who fear sharks will feel nervous even in front of Sharknado.
And Do You Agree With These Reviews?
Besides Netflix originals, the platform's catalogue of the best horror movies in 2022 is quite extensive. It is worth checking!
Also Read: Best 10 Free Christmas Movies To Watch On YouTube Now