Voicemail is the best part of any android set. As soon as you buy a new phone set up voicemail on android that helps you not to miss any important call on your phone. There are lots of benefits of voicemail on android phones. People trying to contact you can leave a message if they want to talk about something important. Many people do not think much about the voicemail in their android set.
Further, many do not think that voicemail is an essential feature. Also, with the voicemail feature, you do not have to answer every call. This feature allows you to ignore marketing calls on your phone. It takes less those 5 mins to set up a voicemail on android. Let us see some of the easy ways to set up voice mail on your android device. Here are the important details you need to know about it.
Follow these quick ways to set voicemail on android
Voicemail is linked entirely to your phone. To access these features, you need the phone app for this purpose. You can set up android voicemail services with the below steps.
The first step is to click on the built-in phone app on your device.
After this, you need to open the dial pad on your phone and click on number one. This will initiate a call to your voicemail service on the phone.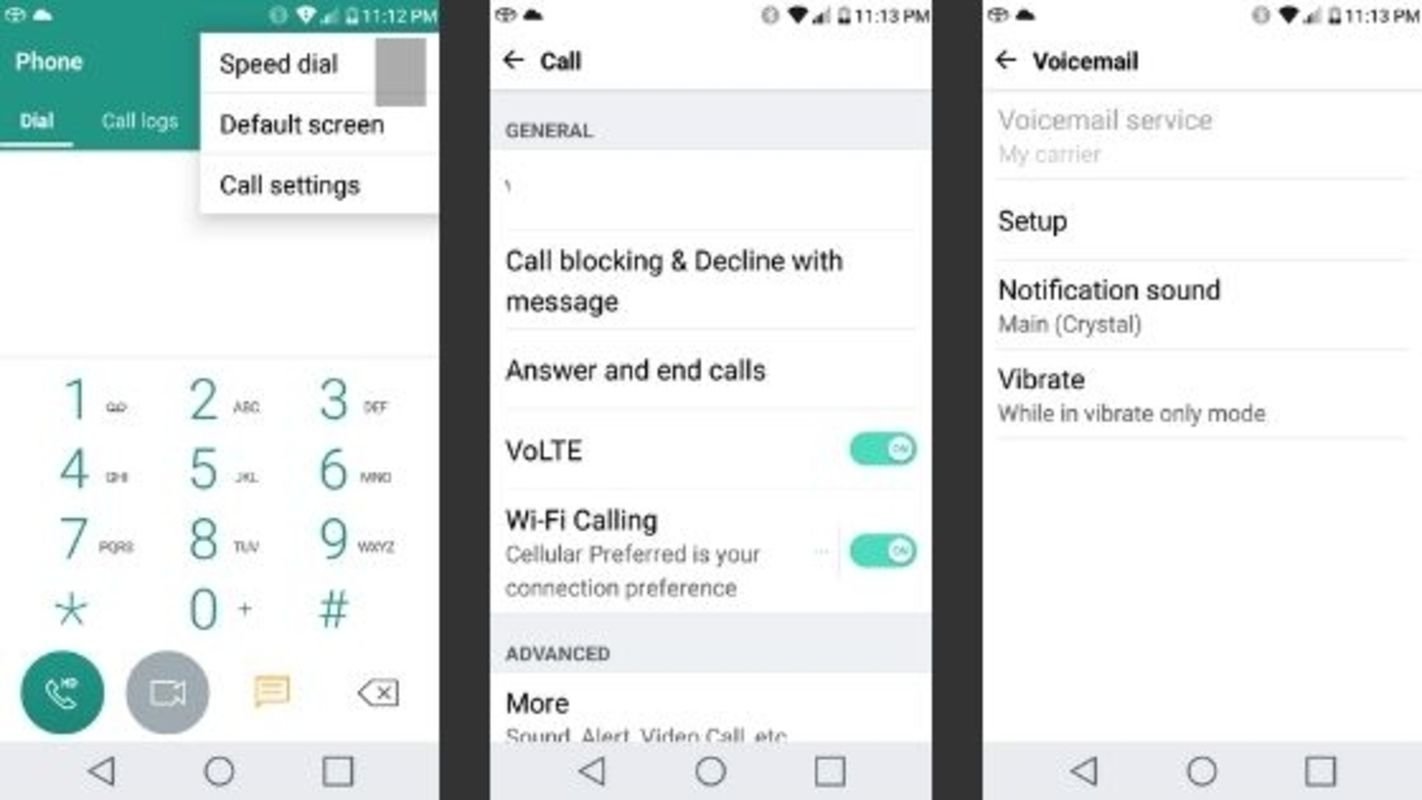 If you have a voicemail set up, there is already a PIN for this process. Also, with this, it is possible to reset a pin. Sometimes, the whole process varies according to the provider.
If there is no voicemail set up on your phone, you may receive a message concerning this. You may also hear a message about no voicemail number stored on the phone. After this, the phone will prompt you to set up a new voicemail. After setting a voicemail properly, you need to press on one button again. Further, you can verify your voicemail set up by pressing on the one option again. The voicemail may ask you to choose a password for this.
Lastly, after following the above steps, it is now possible for you to receive a voicemail on your phone. In many of the android sets, there is a visual app that notifies you when getting a voicemail. If you can access this voicemail app, then hearing and managing voicemails is effortless.
Having a voicemail option on the phone is exceptional. However, when having a voicemail, you need to dial the numbers every time to check the voicemail received. However, to make the steps more convenient, it is possible to use the visual voicemail. Viewing the voicemails you receive is more effortless through this app. Most of the android set comes with a visual voicemail set-up app.
Further, all you need is to open this platform to view the number of voicemails received. You can check the voicemail on this app as it specifies the number and the date also. You can check voicemail on google play store and any third-party app for this purpose. Let us see the steps you need to follow to use Voicemail android AT&T phone.
The first step is to press the visual voicemail icon on your phone. The home screen has a visual voicemail option in many android systems. If there is no such app, you need to download it from the app store. If you find it hard to locate, search visual voicemail on the phone.
The next step is to press on the Hit and Play icon. There are several buttons on the visual voicemail app such as hit, pause, skip, and play button. You can use any of it while listening to the voicemail.
There is a setting in the visual voicemail android app that has three dots. You can find the upper three dots icon on the top of the page.
In the voicemail visual app it is possible to change the greeting, set notifications, and change the password and more through the settings options.
Read More: How to Set Up Voicemail on iPhone 11, 12 & 13
The benefits of having visual voicemail on your phone
Quick message retrieval
Traditional voicemail makes it hard to view the messages. You need to dial to voicemail service to check if there is any new message. With the help of visual voicemail, it is easy to view the messages quickly.
Further, visual voicemail contains everything you need to view with just a click. Getting through the messages is quick and easy through a voicemail.
Easy access
If you are working or in any important job checking voicemails can be a difficult task. In a day you might receive many numbers of messages. Also, when checking traditional voicemail there are flooded voice messages from many people. Identifying whether it is from an important person or a telemarketer is difficult.
Furthermore, with the help of visual voicemail, everything becomes easy for you. By just clicking on the visual voicemail app you can access any message. Also, you may see the name and time of call received. This way you can get access to only important calls on your phone.
High privacy
Anyone dialing the voicemail message can hear it. There is less privacy in traditional voicemail services. However, the visual voicemail app offers all the privacy you need.
Further, there is more privacy and security when using this app. Also, you can secure the app with a password to protect anyone from hearing to the voicemail.
If you have difficulty setting up the exceptional voicemail services on your phone, follow the above steps. The clear instructions can make it effortlessly for you to set up the service quickly.
Also Read: How To Change the Text to Speech Voice on TikTok?