Facebook users are experiencing an issue that Facebook dating isn't functioning or displayed on their iPhone or Android devices. The feature is unavailable, hindering them from meeting new people with similar interests in their area. Users cannot utilize this social network for dating because of some issues that render options greyed out. The most common problems to Facebook dating not showing up:
Facebook Dating isn't showing in the Facebook app or the menu.
Facebook Dating will not load.
The Facebook app keeps crashing.
Images and other features do not appear in the app.
Facebook Dating notifications aren't displayed at all on the home screen.
In general, a weak internet connection may result in Facebook dating stopping working or loading, and can be fixed with a restart or reconnect. You can also shut off your network for 2 to 3 minutes, then turn it back on. If you're using mobile data, turn on your device's Airplane Mode for about 10 seconds before you turn it off. Try restarting your device.
Major Reasons For Facebook Dating Not Showing Up
The most likely explanations for the reason Facebook dating is not available are the following:
The Facebook app must be up-to-date.
Facebook Dating is only working for some.
There could be age limits.
You've got notifications blocked.
Problem with your connection to the internet.
The cache information on your mobile device is corrupted.
How To Go To Facebook Dating?
If Facebook Dating is not showing in your app, it could mean that the feature is not enabled in your account. It's simple to turn the feature on in the app you have already installed. Follow these steps:
Start Facebook on your device.
Choose the horizontal-lines icon on the top menu of the interface.
Click on the Dating (heart) symbol.
Follow the steps to activate the service.
Create Your Facebook Dating profile.
After that, you can begin browsing and then join Facebook Dating. Tap the Menu icon and then tap the heart icon which appears.
Top 6 Ways To Fixes For Facebook Dating When It's Not Showing Up
Now you know the details of the cause, which could be your Facebook Dating not show or function and not function, here are the fixes to consider:
1. Update The Facebook Application
If Facebook Dating does not show up, you may require updating the mobile application to the latest version. You can turn on auto updates on iOS and Android devices to ensure that your applications are up to the newest version.
2. Reboot Your Phone
What's the reason Facebook fails when you attempt to access Facebook Dating? Like many software problems, an effortless restart could fix this problem. This is because restarting will reset the settings memory, settings, and use. It will provide the phone with fresh starts, remove bugs, and refresh the connections.
If you want to restart or restart an Android gadget, just hit the power button. Keep it in place for a few seconds until you see a choice. After that, tap to activate the Restart button and then wait for the device to restart.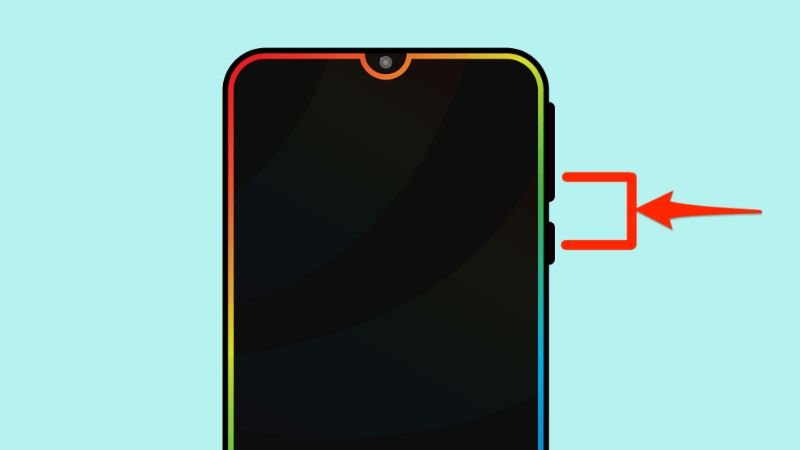 3. Check Your Wi-Fi Connection
If you're connected via a Wi-Fi network and are having issues with other applications, it could be necessary to investigate the issue with your wireless connectivity. If you're on a mobile data plan, There are some options you can do to fix the problem if your mobile data doesn't work.
4. Find Out If Facebook Is Down
The issue may only be yours if Facebook Dating is displayed despite rebooting. Facebook may experience the problem. If so, check if Facebook's platform is experiencing issues.
You can discover the answer by checking for the hashtag "#facebookdown" on Twitter and determining if it's trending. If there are posts about the issue, then Facebook's servers are down, which is most likely to be the cause. You can, however, examine Facebook's status by visiting this site from Meta.
If Facebook is down, there isn't anything to join Facebook Dating In this situation. It will be necessary to keep waiting until Meta solves the problem. To determine when the wait is over, keep your eyes open through our Twitter hashtag or the status site we've previously posted.
5. Toggle Location Services On
Facebook Dating not showing could be due to the location service issue. If you have not realized it, turning off location-based services is necessary for the feature to function correctly. This is because Facebook uses location data to help you find potential matches. Follow the instructions below to switch the settings.
On Android
Open the Settings app.
Find Apps and choose Facebook.
Click on App Permissions, then click Location.
Click the circle to allow only when you use the app. You can also ask each time.
On iOS
Start Settings on your iOS application dashboard.
Find Facebook and click the Location button.
Choose Always Allow or while using to turn on location services.
After that, check if Facebook Dating still needs to appear.
6. Clear App Cache
Android smartphone owners can fix Facebook Dating not showing up by clearing the application's cache. The accumulation of too much cache can cause app problems, causing malfunctions and issues with performance. Removing them is safe and can improve the app's performance. This is the guide you'll need to follow to fix Facebook dating not showing up:
Go to the Settings page of your device Settings page.
Select Apps from the menu choices.
Find Facebook later.
Press Storage, and then hit Clear Cache.
You should wait until the settings application has deleted the cache. Then, you can determine whether the "Facebook Dating is not showing" problem is still there.
Where Is Facebook Dating Accessible?
Facebook Dating is one of the latest features to be implemented by Meta. This is why it still needs to be launched in every country around the globe. The reason Facebook Dating isn't showing could be because it is located in a location in which it's yet available.
Is that being said, in what regions are you able to access the service? See this listing of the countries where Facebook Dating is available.
Argentina
Denmark
Liechtenstein
Philippines
Austria Ecuador
Lithuania
Singapore
Belgium
Estonia
Luxembourg
Slovakia
Bolivia Finland
Malaysia
Slovenia
Brazil
France Malta
Suriname
Bulgaria
Germany
Mexico
Thailand
Canada
Guyana
Netherlands
United Kingdom
Chile
Hungary
Norway
United States
Columbia
Italy
Paraguay
Uruguay
Croatia Iceland Peru
Vietnam
Cyprus Ireland Poland
Czech Republic
Laos
Portugal
Also Read: 12 Best Free Hookup Apps And Dating Sites To Find One-Night Stand