Sennheiser has been one of the biggest names in gaming headsets for a long time now. They are known for the great design quality, reliability, and durable build that they have pushed into their products. Sennheiser has never been afraid to make use of materials that help improve their headset's game performance. One such example is their Game ONE gaming headset. Check out the article and find out the detailed review of the Sennheiser Game ONE gaming headset.
Sennheiser Game ONE Cable
The Sennheiser Game ONE gaming headset uses a split TRS cable with one for termination for the microphone and another one for the headphone themselves. If you want to use the headset for Nintendo Switch or a PC with only a headphone/headset jack. You probably want to use the TRRS adapter to join the microphone and audio signals. If your computer has both a microphone phone and an audio jack, you can just plug it in and you are good to go.
Comfort Level On Sennheiser Game ONE Gaming Headset
The headset comes with a padded headband and a comfortable fit. The weight of this headset is just 300gms, which makes it very light and one of the lighter gaming headphones on the market.
The padding ear cups are very soft and are made with microfiber. Thanks to the microfiber which feels breathable and soft. You can wear this headset for hours without feeling any pressure on your ears or head.
The ear cups are also very large and can fit most of the ears without causing any discomfort. But some people reported that the headband may feel a little tighter for people with larger heads.
Sennheiser Game ONE Headset Features
The Sennheiser Game ONE comes with several features that set it apart from the rest of the competition. The top two reasons why you should buy this amazing headset are the built-in microphone boom and volume control.
The left ear cup on the microphone is easy to operate as it was just simply putting it into a downward position. When you are done with the gaming session, you can just simply pull it back and you are good to go.
On the other hand, the right ear cup on the microphone is operated with the wheeler. You'll have no problem using either the mic or the volume control on this headset. When you unbox it you can see a detachable cable which is quite impressive rather than an integrated cable.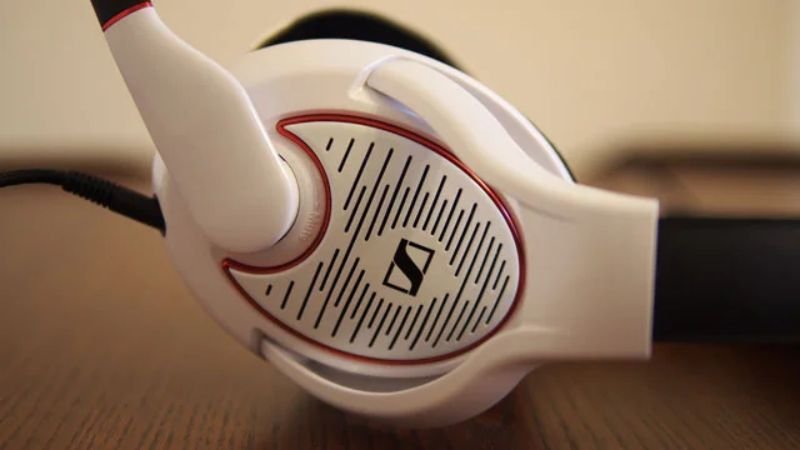 Connections
The Sennheiser Game ONE comes with a TRS cable with a 3.5mm split cable with one input for the microphone and another for the headphones. If you are a fan of PlayStation then this headphone is the best option for you as it is very compatible with PlayStation.
Sound Quality
This headset did a great job in terms of sound quality. When you listen to music or watch a movie, it delivers a well-balanced sound with a slight emphasis on the mid-range tones. When you listen to the song, you may feel a slight air sound due to its open-back design. But it provides an immersive experience when you play games with it.
Pros And Cons
Pros:
It has Excellent Sound Reproduction
It is very comfortable to wear
Overall tough quality material
Good for gaming purposes
It offers clear-quality mic
Cons:
With this price point, it is a bit expensive
Lacks EQ modes to boost voice chats or surround effects in games
Sennheiser Game ONE Price
The price of this headset is quite reasonable as it has several features. You can get it from the official website for $122 and at Amazon get with best discount price. With this price point, you can also check out other competitor headsets on the market. But no doubt, if you want to experience both gaming and listening to music, this headset is the best option for you. The only problem with this headset is that they are styled as a gaming headset. Consequently, they may look a little odd when you are out and about.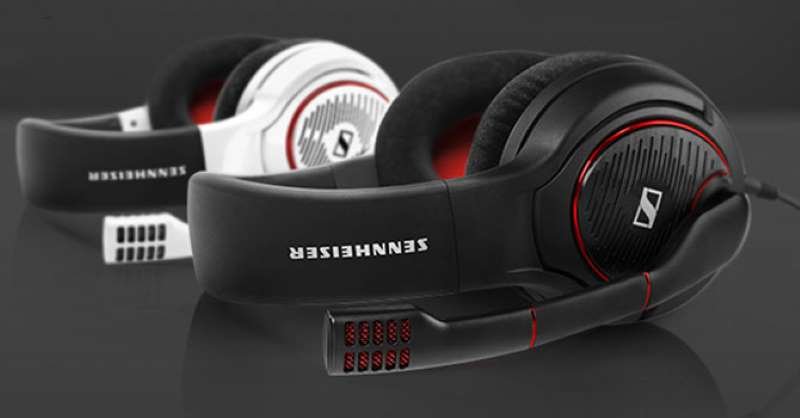 Final Talk
In Short, Game ONE is an amazing headset with a clear sound and good bass. It comes with comfortable ear cups and great microphone quality. If you are looking for a headset that is affordable and delivers great sound quality, then the Sennheiser Game ONE is the best option for you.
Also Read: Google Pixel Buds White A-Series Review