One of the largest and best-known platforms in the crypto world is Etherscan. This is a block explorer and information, analysis, and statistics platform dedicated to Ethereum, with functionality ported to other networks in development such as PolygonScan (for the Polygon network) and BSCScan (for the BNB Chain network)
Everyone has used the Ethereum Blockchain at least once, and someone has made mistakes when creating and tracking transactions. There is a life hack on how you can optimize your work with the Ethereum network using the Etherscan service.
Each Blockchain has its own service for tracking all transfers and transactions, accounting for commissions, smart contracts, and other statistics. The most popular Ethereum Blockchain network uses etherscan. In this article, we will analyze in detail how to use Etherscan, the functionality of the service, and discuss how it can be useful for a beginner.
How To Use Etherscan For Beginners?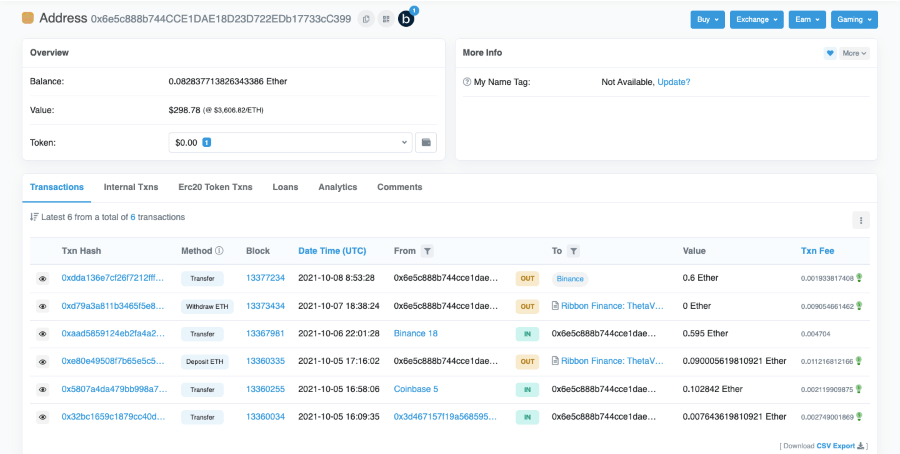 Etherscan is a useful service for everyone who works with cryptocurrencies. For beginners, the content and functionality of this platform may seem complicated. Etherscan has a lot of obvious and hidden features. It is often difficult for new users of the cryptocurrency market to understand them.
This article will help you to understand what Etherscan is for, how you can use it, and how it will help you when working with cryptocurrencies.
What Are Etherscan And Its Functionality?
Etherscan is a special service that shows absolutely all the actions that take place on the Ethereum network. Many compare the Blockchain to an open and accessible to all notebooks, in which any person can check any transaction and action made on the network. Etherscan is the same notebook for the Ether network. Etherscan allows you to see the amount and type of cryptocurrency sent and received by any address. You will be able to find and check any smart contract and see the balance of any address.
Goals Of Using Etherscan For A Beginner
Etherscan can be very useful for just the basic needs of any user. In order to perform any actions with cryptocurrency, you need to find out the basic information about the future transaction. Etherscan will help you find out:
Addresses of recipient's and sender's wallets
Transaction status (whether your funds have been sent or are only being processed by the network)
The number of the block in which your transaction will be entered
Commission, gas (using etherscan gas tracker), etc.
Etherscan Basic Function: Viewing Transactions And Wallets
Now let's look at how to use Etherscan in practice. How exactly to check your transaction, its status and exactly how much money you gave for a commission? Also, consider what else the service can show you.
View Addresses
If you need to see the address of the wallet to which you have sent your funds, you can do so via the hash of the transaction by simply clicking on the address of the recipient (or, if you need, the sender) as shown in the screenshot. But you can also choose your or any other wallet address. And then, in the same way, insert it into the Etherscan search line and get information about it.
Smart Contracts
Another benefit that Etherscan can bring is the search and analysis of smart contracts of different coins and projects. If you are interacting with smart contracts or decentralized applications, you will be able to easily check if you have correctly transferred funds to the right contract. You will also be able to analyse one or another smart contract and its project and make the right decision to conduct further interaction with it or not.
Conclusion On How To Use Etherscan
Therefore, Etherscan contains all information about the Ethereum Blockchain in one big open book. Etherscan is the open face of the Ethereum Blockchain.
Now you can find a lot of useful and previously hidden information for you. This can help to find out the status of your transaction, see the commission, and track a particular wallet or smart contract.
Today you have learned the most basic and useful information about Etherscan.
Finally, having dealt with Etherscan, you will definitely be able to operate and search for information in other blockchains.
Also Read: How To Make My Bitcoin Miner More Effective