In various ways, a camera used for wildlife photography differs from one used for other kinds of photography. A camera that can keep up with the action is essential for the specialized art of wildlife photography, which also requires quick reactions, patience, and quick reactions. DSLR Cameras and wildlife photography are perfect combinations to click amazing movement of animals.
Wildlife photography requires a bit more discernment, despite the wide choice of high-quality cameras offered at different price points. This article will go through the best DSLR cameras for wildlife photography, taking stunning photos of animals.
Top 10 DSLR Cameras For Wildlife Photography
We think this is the best choice for those just starting with wildlife photography. Despite Panasonic's introduction of a few new cameras in this category, such as the FZ2000 and FZ1000 II. For the price, the Panasonic Lumix FZ1000, which is still readily accessible, provides many capabilities.
It has a 16x optical zoom lens that works well. However, the maximum aperture significantly drops once the zoom is over 170mm. The FZ1000, which offers a variety of burst settings and a comfortable DSLR-style grip, is very useful to landscape photographers. Its breathtaking 4K 30p video may be used to take beautiful still pictures.
The best bridge camera to buy if you want to travel light and capture your subject in its entirety is Sony's Cyber-shot RX10 IV. In addition to its superb 1-inch sensor, the RX10 IV has a large 24-600mm f/2.4-4 zoom lens, an intelligent AF system, and the capacity to shoot at 24 frames per second. The RX10 IV is a capable camera because of Sony's technological investments. But all of this improvement doesn't come cheap. However, a DSLR or mirrorless set with the same focal length and features would be much more expensive.
A practical method for getting your subject to come to you rather than waiting for them is to use a trail camera. These robust cameras may be set up to record anytime they see movement or even heat, enabling you to relax in bed while the camera takes care of everything. The best choice is the Bushnell Core DS No Glow. This camera includes two image sensors, one for use in bright light and the other in low light. You can keep it outside in any weather since it is durable and waterproof. And it can record 1080p video at an impressive 60 frames per second.
Read More: How To Shoot Photos At Night: Best Tips Of Night Photography
The Spypoint Solar Dark does not need a battery to operate, unlike the Bushnell Core DS No Glow. It might be powered by sunshine, as the name suggests, to increase its longevity. It may alternatively be powered by six regular AA batteries or a rechargeable lithium-ion battery. Although Solar Dark only has a 12MP resolution, the photographs are sufficient if you don't have high expectations, and it has many other exciting features. This has 720P video, time-lapse recordings, and the capacity to recognize people up to 110 feet away.
Several people were taken aback when Canon revealed the EOS 90D in 2019. Still, the new 32.5MP APS-C sensor and ability to record uncropped 4K video make it a significant improvement over the EOS 80D it replaces. The acclaimed Dual Pixel AF technology from Canon is on the back screen. It operates better than the standard 45-point phase-detect AF system since it is built into the back screen. Also included are a sleek, user-friendly touchscreen and a 1,300-shot battery.
The price of Nikon's high-end APS-C DSLR has unexpectedly decreased, making it more affordable than ever and a fantastic choice for wildlife photographers. The Nikon D500 is an action-focused DSLR that substantially imitates the Nikon D5, the previous flagship model of the business.
The 153-point AF is surprisingly effective for the budget, although the 20.9MP sensor isn't as high-resolution as some others. It produces good shots at higher ISOs. Even more impressive than the burst rate of 10 frames per second is the camera's buffer capacity of 200 RAW files. An excellent camera for photographing animals is one with a solid metal body and an APS-C sensor with a 1.5x crop.
The OM-D E-M1 X is an excellent choice if you want to capture scenes in their natural state. It is perfect for use in severe environments, first and foremost, because it is challenging and has exceptional weather sealing. The E-M1 X can shoot up to 60 frames per second and has a big buffer of 286 photos. Due to the MFT sensor's smaller size compared to APS-C and full-frame sensors, photographing minute details is more challenging. This trade-off results in these lenses being much smaller than competitors, high-speed telephoto lenses.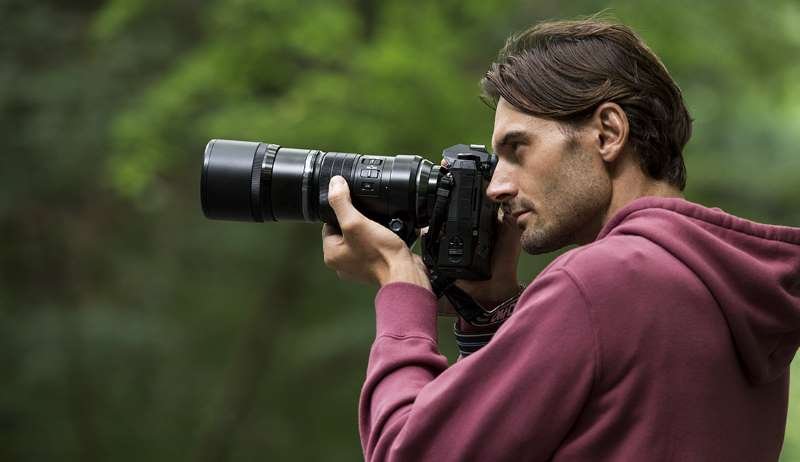 The EOS 5D Mark IV is the best one even though the Canon EOS R5 is a more capable and flexible camera. Since images taken with the EOS 5D series have probably garnered more awards for wildlife photography than any other camera in history. While maintaining a superb balance between clarity and performance at high ISO, the full-frame 30.4MP sensor's Dual Pixel AF technology enables quick and precise focusing in live view. Despite a few minor drawbacks, it's clear why professionals choose the EOS 5D Mark IV (a shallower buffer and a badly cropped 4K footage).
Although we may have recommended the finest Nikon D6, we think the D850 is better for wildlife photography. This is the full DSLR, while not as powerful as the D6. The 45.7MP full-frame sensor and outstanding 153-point focusing technology provide exceptional close-up photography (if a little bit to the center of the frame). Although 7 frames per second may appear slow compared to other frame rates, it is more than sufficient for most themes and has good handling. You'll notice the results when you pair it with a fast, high-quality lens.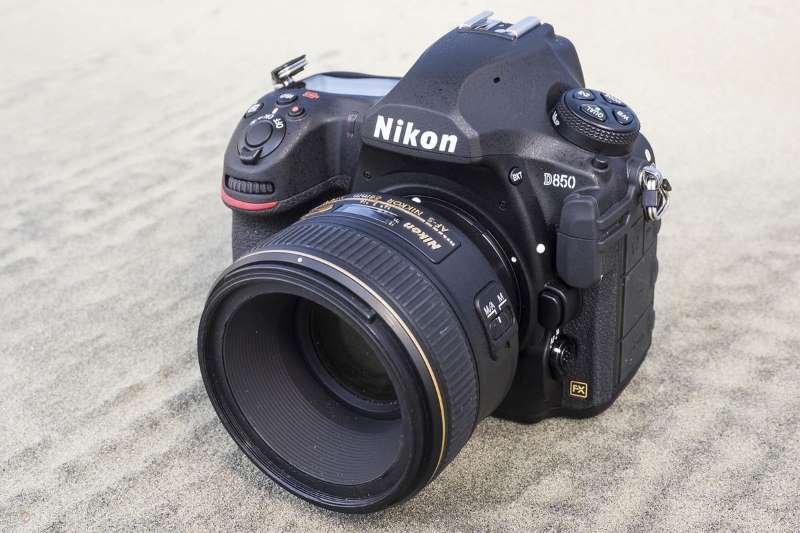 The best sports camera from Sony is a terrific choice for wildlife photography since both genres' goals are similar. It is a high-speed camera that can capture hundreds of photos at a rate of 20 frames per second. And it has the fastest and best focusing system available. With the help of the camera's Sony Animal Eye AF technology, you can quickly and accurately focus on an animal's eyes to take breathtaking pictures of nature.
Shooting in APS-C crop mode is also very helpful since it increases the camera's telephoto range. Compared to the original A9, the A9 II has better weather resistance, and the shutter is completely silent. One of the best cameras for wildlife photography is the Sony A9 II since it can take beautiful pictures in just a split second.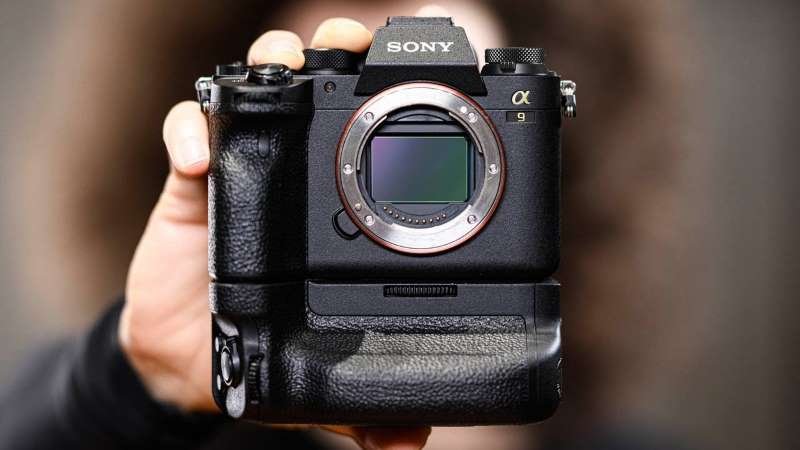 Conclusion
Many people who like taking pictures of sports and animals want to know the best camera in 2018. Action photography is difficult for even the most advanced cameras to keep up with. Rapid focusing mechanisms, fast continuous shooting rates, little blackout, adequate weatherproofing, a sturdy design, and the ability to lock onto a subject are requirements for action cameras. We thoroughly examine the best cameras for wildlife photography and address any questions you could have.
Also Read: Dynamic Range In Photography Explained For Best Image Shoot