Currently, the top-listing phone is the iPhone. The iPhone 13 pro max is expensive. So, it is essential to have a case. The cases keep the phone more protected. Apple already makes the phone tough with its ceramic shield and IP68 water resistance features. Do you need a wallet-style case and a slim line one?
People always want a stylish and designer look that is perfect for everyday professional or casual use and comfortable to hold. The best phone case has a balance of slimness with the best technology and protection. Here we have compiled the details of the best iPhone 13 pro max phone case.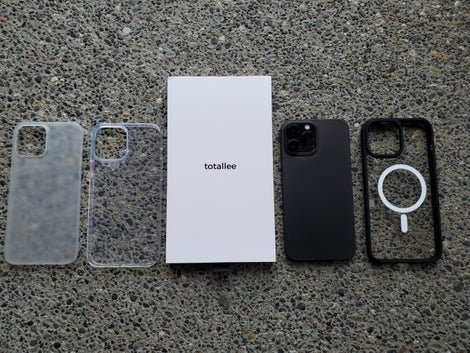 Totallee iPhone 13 pro max case is the best case for you. It protects the phone from minor scratches. This thinnest case makes your iPhone look slim. Without using a case, the iPhone case's thickness is 0.29", while with the case, it is 0.31". This case comes in four matte shades frosted black, clear frosted, navy blue, and a transparent version. The asking price is between $22 to $34.
A non-slip inverted grip and Armor cloud technology with an air capsule feature makes it best. Tested with 13 feet drop protection. It has the protection of antimicrobial treatment from microban that reduces 99% of bacteria from the case. The added edges protect your iPhone 13 max pro from phone fall, Scratches, and shattering. The magnets are ensured with reliability and longevity and are fully compatible with MagSafe. The starting rate of this case is $49.95.
The incipio organic ore case is plant-based material. Tested with 100% granted 8 feet drop protection. It works with wireless charging and is MagSafe compatible. Case sides make the grip in your hand, featured with dual-layer construction with our impact struts technology. The case's smooth-in-touch feature makes it feel natural and easy to take screenshots and volume adjustments. Eden reforestation will plant one tree for every case sold. It is compatible with MagSafe and wireless charging without a built-in magnet. The Price of incipio organicore is $44.99.
This case provides a secure grip and higher-ranking protection. Also, support the mobile accessory ecosystem and Zirconia ceramic locking ring. It has a stylish look with the fabric skin. Peak mobile ecosystem offers a front bicycle mount, mobile creator kit, wallet, and stands. The cost of this case is $39.95. No additional payment for repairing.
The CaseBorne R series is compatible with iPhone 13 max pro case. Mannerisms are a hybrid designer, wireless charging, military-grade drop-proof, sleek design, rubber, aluminum, polycarbonate, and thermoplastic polyurethane. It is the best case for your iPhone 13 pro max. The price for it is $29.94.
Read More: The 10 Best Waterproof Phone Cases for Underwater Photography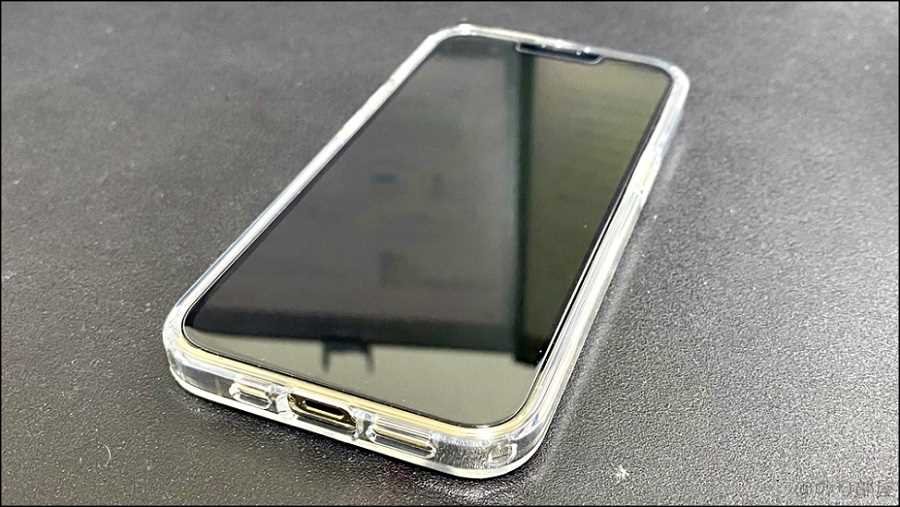 Spigen ultra hybrid company is top listed in sellers. A bit expensive but a perfect case for your iPhone pro max phone. Compatible for iPhone 13 pro and iPhone 13 pro max. It is an anti-yellow blue resin for longer-lasting clarity with a rigid back. With a Durable PC and flexible TPU, a smart look-up with a slim case and hybrid structure. The rate of the iPhone 13 pro max phone case is $ 29.99.
The best iPhone 13 pro max case suggests coming in different finishes. As Made from high-quality materials, make they look stylish and unique. Superior drop protection with a sleek design. Airoshock impact-absorbing technology keeps your phone safe. It has a neat magnetic mounting technology to add accessories like a magnetic wallet. Additionally, this is the best iPhone 13 pro max wallet case. The cost is $59.99.
If you are a person to carry minimal gear, then it is perfect for you. It is the best iPhone 13 pro max wallet case. Wallet with a detachable wrist strap but not in a super large size. You can separate the wallet from the case. Special features are a kickstand, magnetic, and card slot. This phone case functions as a wallet with 13 credit card slots, one zipper pocket, and three currency folders. Made of hybrid PU leather dual-layer structure and soft TPU bumper. The cost of a wallet case is $59.00.
A helpful iPhone 13 pro max case for the mobile gamer. This case keeps your phone cool with an antimicrobial coating to keep you healthy and safe. Compatible with Apple Magsafe and Qi wireless charging pads. Special features are extra ventilation, wireless charging, and shock absorbent. You can enjoy unhindered 5G speed for cloud gaming. The case is now more durable with its high level of drop protection. The cost of this case is $28.21.
Rhinosheild technology is far better than other cases. Because it has military-grade protection(MIL-STD 810G), multi-layer protection, and excellent drop protection, it absorbs impact from 3.5/11 feet. It can bend without breaking or losing during installation and removal. It is BPA/BPS/BPF free and passed the FDA food-grade requirement. So, it is perfect for your family. This case is 100% recyclable. The price of the case is $31.49.
Closure
Whenever you want to protect your phone, you search for the best by its performance and unique features. We have compiled some best iPhone cases to show you the case for your iPhone 13 pro max phone. Hopefully, you are now clear about the best case for your iPhone.
Also Read: Best Cases for the Google Pixel 3a, and 3a XL to Buy Now!