Are you looking for a gaming headset that will help improve your gaming performance and give you an edge over the competition? There are plenty of options out there to choose from. One brand that has consistently been a leader in the pack is Logitech. The company currently owns and produces a wide range of products from mouse pads and keyboards to the analog mic, computer speakers, and an assortment of headphones. They most recently announced the G430 gaming headset which also happens to be one of the best headsets on the market. Check out the detailed Logitech G430 Gaming Headset review and find out if it is worth buying.
Let's Talk About Design
The Logitech G430 gaming headset comes with a black plastic body and has a sleek and modern design. This mesh design closely mimics the makeup of sports jerseys and is a perfect fit for gamers. This headset also has a noise-canceling microphone under its left cap. You can also bend it left or right when you would rather not use it. You can see the Logitech "G" logo on the headband.
The overall weight of the Logitech G430 is pretty light at a mere 9 ounces. This makes it very comfortable to wear for hours. The G430 gaming headset also has a clipper that will attach to your shirt collar that allows you to adjust the volume and mute the mic Whenever needed. Although it's specially designed for your PC, you can also use it with your smartphone or your favorite console.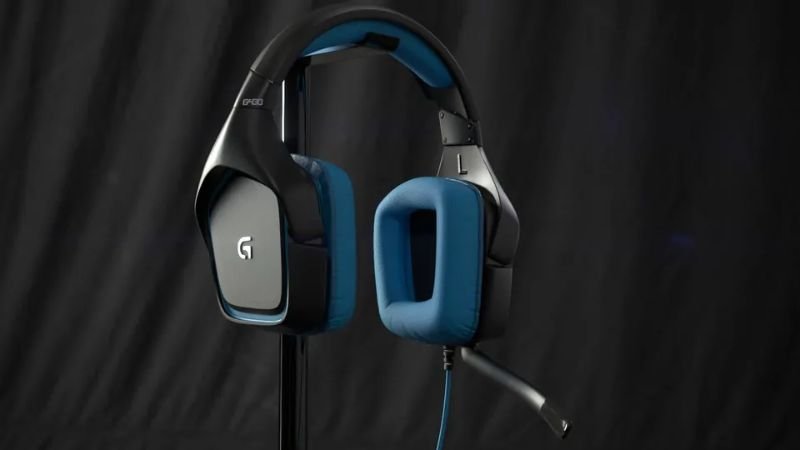 Sound Performance On Logitech G430
The Logitech G430 has 40mm drivers and 32 Ohms of impedance and a frequency of 20 Hz to 20 kHz. The device has 7.1 Dolby surround-sound system capabilities. The headset stereo functionality is very crisp and clear when you play any video game on your PC or console. If you are playing any video game with your friends you cannot hear their voices as G430 uses sound blocking functionality. The device is just as capable when it comes to rock music, you can feel the atmospheric guitars and pounding drums of moving mountains when you play "Burn Pile".
How to Setup Logitech G430 Gaming Headset
To set up your new Logitech G430 you require Windows 7, 8, 10, or 11. All you need to download the free Logitech Gaming software from their official website to take advantage of 7.1 Dolby surround-sound capabilities. This software also allows you to manage your other Logitech devices when plugins such as a mic or keyboard.
After a few clicks and completing the installation part, you are now good to go. You will have full access to volume control for both your headphone and microphone. You can also adjust bass, treble, and a variety of other sound parameters as well.
Microphone
The Logitech G430 has an elastic 4-inch mic which is very easy to adjust. It works best when you have it next to your mouth or several inches from your face. Several people have noticed that if they use their mic right next to their mouth then they can hear their own voice even when they are sitting in a very busy place. Some people also reported that when they use it several inches from their mouth they noticed a slight bit of external chatter voice.
Logitech G430 Gaming Headset Price
The Logitech G430 comes with only a single color which was the major drawback of this product. You can find this in the majority of retail stores and this product is available online as well. The price of the Logitech G430 gaming headset is $79. If you want the same design with Red color and basic stereo sound then you can also consider G230 for as low as $39.
Final Talk
The G430 offers truly engrossing surround sound. If you are a PC gamer who is looking for a mid-range headset with good-quality sound then you can consider this one. There are several other options available as well like you can buy Razer Kraken X or Corsair HS60 Pro Surround which offer the same sound quality and also cover the same features.
Also Read: 10 Best Wired Earbuds in 2022: Our Top Earphones And In-Ear Headphones For Any Budget