Google Pixel 6a at a glance
With bold software updates, Google launched its latest budget smartphone, Google Pixel 6a 12th of May 2022. Google Pixel 6a carries forward, most of the features that Pixel 6 offered. If you're looking for buying a Google smartphone for under $500, your search ends here. Keeping up with the original design language, this smartphone from Google has its first in-house chipset. Its features more closely resemble those of the 5a, but it is certainly better than that for less than $500. It is the smallest release of Google Pixel's 6 series and hence, you can use it comfortably with one hand.
Google Pixel 6A Specifications
Google Pixel 6a measures 152.5 x 71.8 x 8.9mm and weighs 178 grams. So, if you compare it with Pixel 6 and 6 Pro, you will find it more convenient to handle it physically. Pixel 6a gives you a refresh rate of 60Hz with a 1080 X 2400 OLED panel. With the 6.10-inch touchscreen display, it offers an aspect ratio of 20:9 and a resolution of 1080×2400 pixels (FDH+). It is based on Android 12 and has the Pixel UI. Regarding the internal memory, it is restricted to 128 GB only and has a RAM of 6GB LPDDR5.
It is covered by Gorilla glass for protection, and octa-core Google Tensor processor powers it. It has stereo speakers and dual mics with Bluetooth 5.2. Google has taken care of the security with an in-display fingerprint and Titan M2 chip, along with 5 years of security updates. Pixel 6a is dust & water-resistant with IP67 and is equipped with HDR support.

If you talk about the sensors that come with 6a, it includes a Proximity sensor, Ambient light sensor, Accelerometer, Gyrometer, Magnetometer, and Barometer. Battery and power specifications include 4,410mAh, 18W fast charging, and USB-C 3.1 Gen 1.
Google Pixel 6a Camera:
It holds a dual camera setup at the rear, with a 12.2-megapixel (f/1.7) primary camera, and a 12-megapixel (f/2.2) camera. The front camera is a single 8-mega pixel. You can record 4k videos at 30fps (frames per second), as well as 1080p at 60fps with its rare camera. The front camera is capable of recording videos at 1080p at 30fps.
In keeping with Google's marketing strategy, 6a's camera is a great device to be used for social media. If you're somebody who likes taking time lapses, you use it to record 4K time-lapse videos with stabilization. Talking of the time-lapses, you can also capture slow-motion videos with up to 240fps, using the rare camera.
For this price, Google Pixel 6a cameras are absolute charms for capturing some superb shots on the go.
Google Pixel 6a price and Buying Guide
You can buy a Google Pixel 6a for $449. In the U.S., it is available on Google store, Amazon, and Best Buy. Google Pixel 6a is now available to buy in Germany, Canada, Italy, Taiwan, Japan, Ireland, France, Puerto Rico, Australia, Singapore, Spain, the United Kingdom, India, and the United States.
Google Pixel 6a Review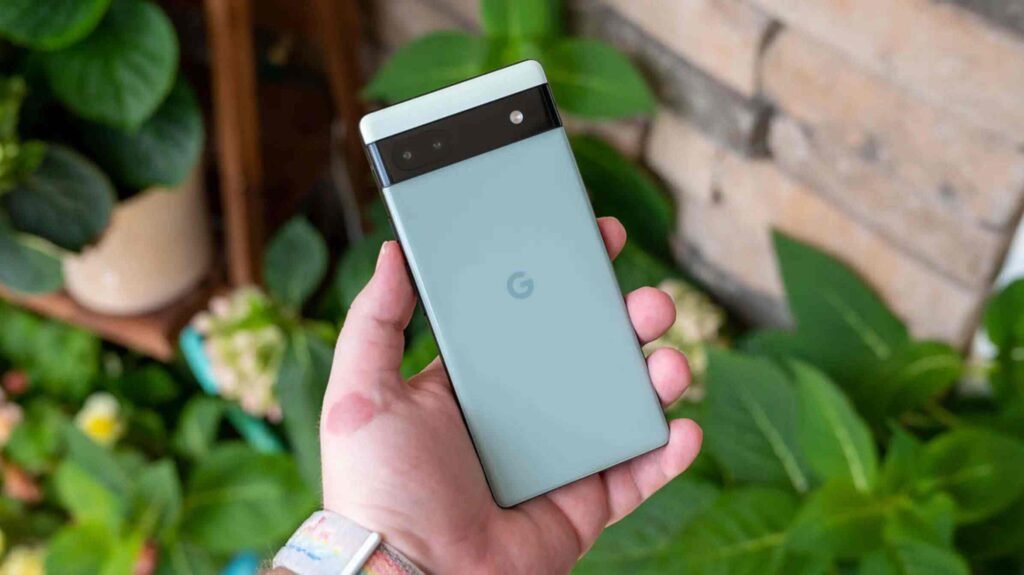 Keeping everything mentioned above in mind, most of the specifications and features are good for the cost. However, when it comes to the battery life and charging, 6a doesn't quite match the status of its other features. With a 4410mAh battery, 6a might be taken too lower than its parent series, which are equipped with 4614mAh and 5003mAh. The battery life can be extended to go up to 72 hours with extreme battery saver modes. However, if you'd think that the battery can be a downside, it is important to take into consideration, the refresh rate of Pixel 6a. The previous 6 series have had higher refresh rates, using up more of the battery. Hence, it boils down to more or less having a similar batter life.

Keeping the battery specification aside, if we talk about the software updates, Pixel 6a has done a good job there. The phone ships with Android 12 and comes with 3 years of bold operating system upgrades. Google Pixel 6a carries the same CPU that the regular Pixel 6 and 6 Pro had, i.e.: Google Tensor.

Needless to say, the cameras are the best for this cost, especially if you're somebody who loves taking pics to upload on digital media. It may be important to note that this phone doesn't come with a wireless charging option.
Conclusion
To sum up everything, it can be comfortably said that the Google Pixel 6a is a good buy for its price. If you compare Pixel 6a with Pixel 6 and Pixel 6 Pro, you'll surely find it to have a lower-quality display, lesser RAM, smaller battery, etc. However, overall, this can be a good phone for you to buy for the price it comes for, with it being closest to Pixel 5a.
Also Read: Asus Zenfone 9 Global Launch On July 28: Full Specs And Leaked Price Details