Electric cars are one of the most beautiful innovations in our world. In the race for innovation and continuity, it can be the first to help in our simple life. Some well-known companies have already begun producing the best affordable electric car for 2022. Plenty of them is already available.
Some of the reasons why they are demanding are:
Since they do not use fuel, they reduce pollution.
Their care costs are minimal.
They are affordable.
You are probably looking for the cheapest cars for 2022, which make you visit our website. We have compiled the cheap and best EV for US consumers. The EVs below are arranged in an ascending style, which means cheap first and expensive at the end. The price of the vehicles does not include the $ 7500 federal plug-in tax credit.
Price: $28,425
The Nissan leaf is the 2022 least expensive electric car. Nissan leaf features are at the top of the list. The most distance is 149 km. It has a 40-kilowatt battery powered by 110 kilowatts of 147 horsepower. The plus models (S, SV, and SL) have a 160-kW electric engine and a 62-kWh unit.
The leading electric car in this model is the Nissan leaf S Plus which can cover 226 km when charged Full. It has the longest distance compared to SV plus SL plus travels 215 miles on a single charge.
The starting price is $ 28,425, making it the cheapest car in the USA.
Since 2011 the company has improved the quality of its car. It has added safety technologies and improved the type of vehicle. Nissan also added a fast-charging port with 240-volt level 2. Cars are eligible for federal tax plug-in tax credit.
Price:$30,750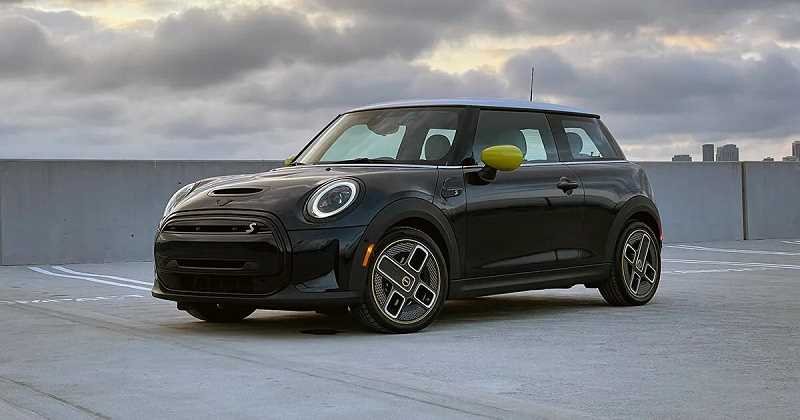 Mini Cooper SE hardtop is the second-cheapest Electric car after the leaf. It has two doors and a four-seat hatchback. Because of its sporty look, we can call it an affordable sports electric car. It has a 181-hp electric motor but with a range of only 114 miles when it's charged fully.
Due to its lowest range, people consider it a second car. It can get charged in four hours on public or home charger. Mini Cooper has a 32.6 kilowatts-hours battery that can charge 7.4 kilowatts of AC capacity.
The look of the Mini Cooper is stylish and fun to drive. But some tech features are still not added, such as Android Automotive and active-safety gear. The official mileage of 114 miles is the lowest among all the electric cars.
Price: $32,495
The bolt has faced the biggest change in its styling. It has "high-eye" daytime running lights and turns signals when headlights lower. Inside, it has 10.2 inches touchscreen and an 8-inch gauge display with new seats and a new panel. The safety tech features are standard, with a rear cross-traffic alert. Optional adaptive cruise control and a camera that can move to 360 degrees are also featured.
The range of the bolt is 259 miles on a single charge. It has a 66-kWh battery that gets charged in 7 hours with a level 2, 240 volt home charger. The automaker GM also offers help to buyers in installing a 240 volt home charger. It has a great feature in the affordable range, but the standard equipment isn't good as the others.
Price: $34,695
The Mazda MX-30 has appreciative features. Sunroof with rain-detecting wipers also has a rear-hinged half-door and creative interior. The interior contains a cork in the center console, upholstery animal-free, etc.
It has 35.5-kWh battery power that drives the front wheel and 144 hp electric motors. The range of this electric car is not satisfying with 100 miles on a single charge.
But it has some other perks too. For example, it has several complimentary loaner vehicles for road trips. And $500 for public charging or installing a level 2 home charger. And it offers slick styling with a smooth ride and sharp handling.
Price: $35,245
The Hyundai Kona Electric car has a 201 hp motor and 64-kWh battery with fast charging capacity. It can charge fully in approximately one and a half hours.
The interior of the Kona is much similar to the gasoline Kona. But has some new adoptions such as a 10.25-inch touchscreen and same-inch display. It also has a wireless charging capacity inside. If we talk about the EPA-estimated range, it can run up to 258 miles when fully charged.
Price: $41,205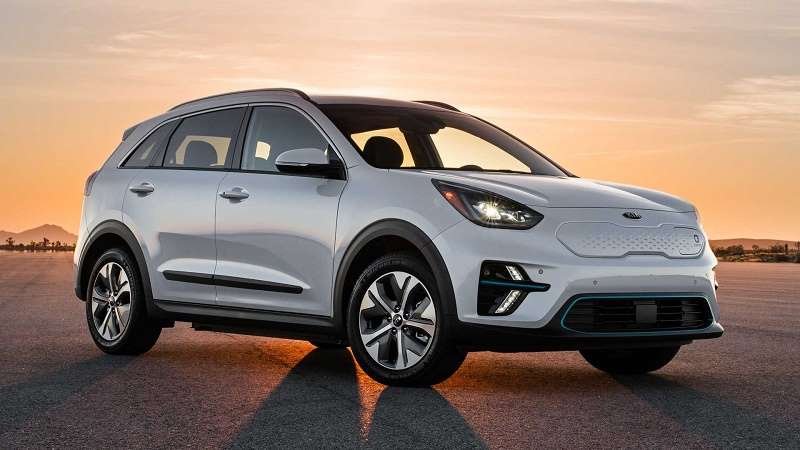 The Niro is one of the affordable electric cars in 2022. The car has a 64-kWh battery. It has a 201-hp electric motor and a range of 239 miles on a single charge. The tech features are standard and have large backseats. In 2020, the car was refreshed and unchanged since then.
It has a one-pedal driving feature and simple controls. But some interior of this car looks cheaper and is not available in all states.
Price: $41,669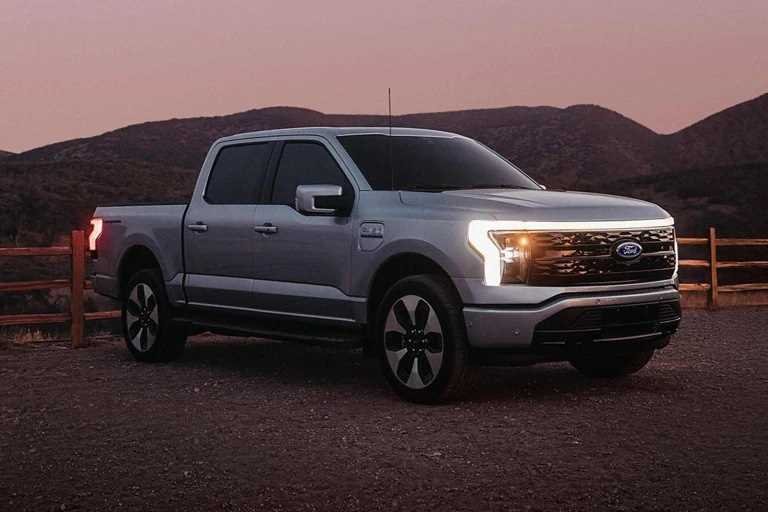 The Ford F-150 Lightning 2022 is one of the popular choices among buyers as all its factors are the best. The ford shares either a standard or long-range battery with dual-motor drive. The range and power aren't final, but it aims to cover 230-300 miles per full charge and 426 or 563 hp electric motor power.
Currently, orders are open, but delivery hasn't started. The ford will sell many home chargers with an 80-amp charging station. It also provides some special equipment to assist Ford F-150.
Conclusion
These were the 7 best affordable electric cars in USA in 2022. The prices shown above exclude the federal government plugin tax. Maybe you are searching for a second car or want to buy a new one and looking for a wide choice.
Whatever the reason is, you got complete information about the affordable electric car. It can help you find the best one.
Also Read: Why were Chainsaws Invented?: Fact Check