Do you want to get away from this noisy world? Well! Going somewhere may not be possible. So, we can stop this noise from disturbing you. Different earbuds have different features; some want the best in their budget, and some of them are the best in features. This article will show you a few of the best true noise-canceling wireless earbuds in 2022. (The price of earbuds may change on different sites). The first one on the list is:
Price:$279.00
BoseQuiet Earbuds is a noise canceling wireless earbuds that offer the best performing audio. It is one of the most costly earbuds on the market due to its extraordinary features. People love this, as it provides comfort and detaches them from the world's noise.
Some of the features of BoseQuiet earbuds are shown to you below:
Best and effective in noise canceling
It's comfortable to wear
Provide excellent sound quality
Built with Splash resistance features
Worth it as per its price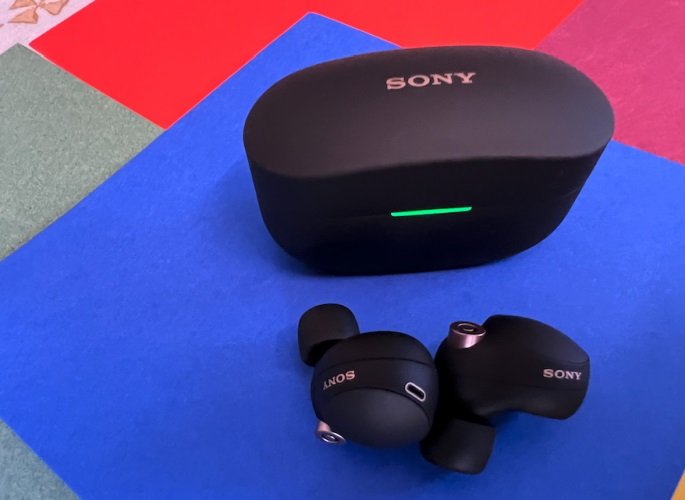 Price:$278
Another true noise-canceling earbuds are Sony's wireless WF-1000XM4. It provides excellent audio performance, and its comforting features make them the best quality earbuds in 2022.
The excellent features that make us add it to the list are:
Advanced noise-canceling facilities
Support truly wireless technology
Good battery life
Smart listening feature
Classy and modern look. However, based on more than 1000 users, the performance is not so good.
Price: $129.99
Anker Soundcore is a pure sound performer with true and active noise-canceling earbuds, and it also supports PureNote Driver Technology which has a 30% wider frequency bandwidth. Because of the latest technology, you can boost your bass up to 45%.
The below features make it top-rated earbuds with 4.3 ratings.
Six noise-canceling microphones
On a single charge, it gets 7 hours of playback
Wireless technology
With charging case, microphone as well as rechargeable battery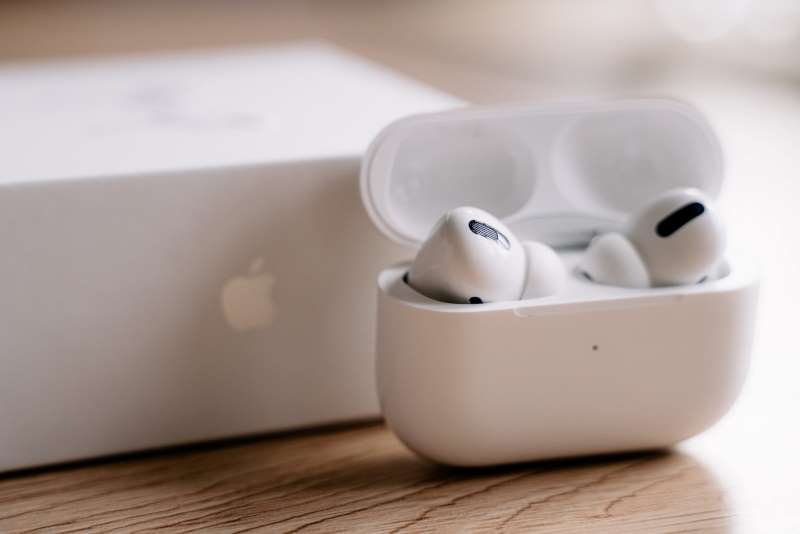 Price:$169.99
How could we avoid adding Apple AirPods Pro to this list? We have to add this because of its brand popularity. Apple AirPods are wireless and noise-canceling earbuds. It comes with Apple's mid-range AirPods with a good performance rating.
The excellent features of Apple AirPods Pro are compiled here:
Supports transparency mode
Provides active noise cancellation
High-quality range amplifier
Outward-facing detects external sound
Because of Siri assistance
Price:$75.99
Soundcore life P3 is loved by more than 20 million users, making it the best noise-canceling earbuds. This earbud comes in 5 incredible colors to match your style. Soundcore Life P3 comes in a case that fits comfortably to carry in pockets. So the best feature of these earbuds is that you can find them through the sound core app.
Another excellent features are:
Comfortable and secure
Makes listening customizable
7 Hr of playtime in a single charge
Ultra featured audio performance
Have noise resistance and six microphones to make call-quality better
Read More: Lucidsound LS31 Wireless Gaming Headphone: Best Buy Price & Review
Price: $199.99
The Jabra Elite 7 Pro Comes with MultiSensor Voice technology, making it wireless earbuds. The noise canceling function is automatically activated when it detects wind. It supports both Amazon Alexa and Google Assistant.
The features that make it the best noise canceling earbuds whiles sleeping or working are:
Wireless Connectivity
Four microphones and VPU sensor conduction for better listening
Excellent audio performance
Best noise resistor
Price:$399
PI7 is incredibly sounding, wireless, and noise-canceling earbuds. It has a 24-bit connection between the left and right buds. So these connections can make it a high-quality sound provider plus high-resolution wireless.
The best features of PI7 are compiled below:
Active and advanced noise cancellation
High-performing sound
Based on Wireless audio retransmission technology
Price:$299
Master & Dynamic MW08 is yet another best noise canceling earbuds for airplanes. Its streamlined form design and stainless crafting make it very convenient to use. Thanks to ear tips accessory that again makes it comfortable earbuds.
Its overwhelming features that make people love it are:
Because of the lightweight scratch resistance finish
Wireless connectivity
6 microphones make sound noise-reduced
Dynamic Driver technology
Hybrid active noise cancellation
Price:$129.95
CX plus true wireless earbuds are user-friendly earbuds that support transparent hearing. It has a superb ergonomic design that can match up with any style.
CX plus true wireless earbud's features that bring to our best noise canceling earbuds list are:
24 hours playtime
Customizable deep bass
Crystal clear sound quality
Supports Google Assistant and Siri
Advanced noise canceling
Price:$79.99
1More is another one of the best noise-canceling earbuds under $100. However, its price doesn't compromise its features. It has the best rating of 4.7 based on different aspects. The mini word fits because of its lightweight and comfortable features.
Some other features of 1More ComfoBuds Mini are:
Crystal clear call with two mini microphones
Noise cancellation depth up to 40dB
Supports wireless charging
Price:$199.99
The next one on our list is Beats fit pro; it is a true wireless noise-canceling earbud because it is compatible with both Android & iPhone, and it is designed with the view of comfort and relaxation.
The other features of beats fit pro are shown below:
Secure and comfortable wingtips
Active Noise canceling feature
Spatial audio support
Allows transparency mode
Price:$79
EarFun Air Pro 2 is our list's last and best noise-canceling earbuds, which come under $100. It is a quick smart 2.0 hybrid active noise cancellation earbuds. It is affordable yet high-rated earbuds due to their excellent features.
The features that prove the above statements are:
Allows transparent mode
7 hours plus 27 hours of playtime with a charging case
10 minutes charging support 2-hour playtime
Voice Assistant activation and more.
Summarize
In 2022, these were one of the best and top true noise-canceling earbuds. Some of the finest earbuds on Amazon and other websites have been gathered by our team, so the order of the earbuds is serialized; The rank of the earbuds is not displayed. We displayed every variety of earbuds available for you to choose from. These are the best-reviewed and greatest possible earbuds currently on the market.
Also Read: Beats Solo 3 Wireless Review: Best In Class With Good Battery Life